It's hard to separate the maker from the learner when talking with Kori Shaw. Not only are her interests wide-ranging, but new ideas are also constantly percolating in her head.
As a child growing up in New Jersey, Kori watched as her immigrant father built things. "His toys were scientific equipment," she remembers. "He came to the U.S. for college in the '60s. He was a physics major and also taught chemistry and math in Belize. I used to play with his copper wire and soldering iron. I helped him take things apart and was never afraid to break things."
Kori's mother was born in Spanish Harlem (New York City) to parents of Dominican and Cruzan (St. Croix) heritage. "Her family prioritized education, too," notes Kori. "She majored in biology in college and was a nurse in interventional radiology for 30-plus years."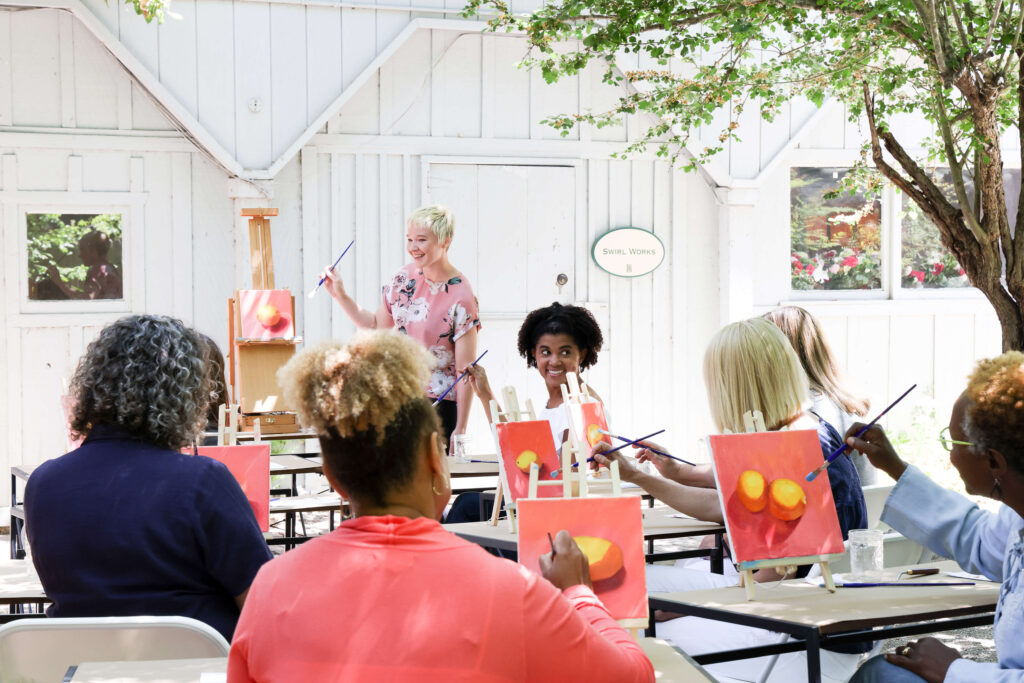 As a young adult, Kori majored in mechanical engineering at MIT with a specialty in manufacturing. "At the time, I wanted to be an astronaut," she says. "I wanted to know everything I could about space and what was out there." In 1999, she received her MS in Mechanical Engineering from the University of California, Berkeley.
All of that education—and using her hands to make things—came into play when Kori found out that there was a vacancy at the Allied Arts Guild in Menlo Park. She jumped at the chance to sign the lease and open—well, actually, she wasn't quite sure what. That was in February 2020. 
"Something was buzzing around in the back of my head," she recalls. "I'd have friends come over to my house and we'd do little making sessions. I have a 1960s Vandercook proof press in my home studio and love the feel of high-quality paper and letterpress."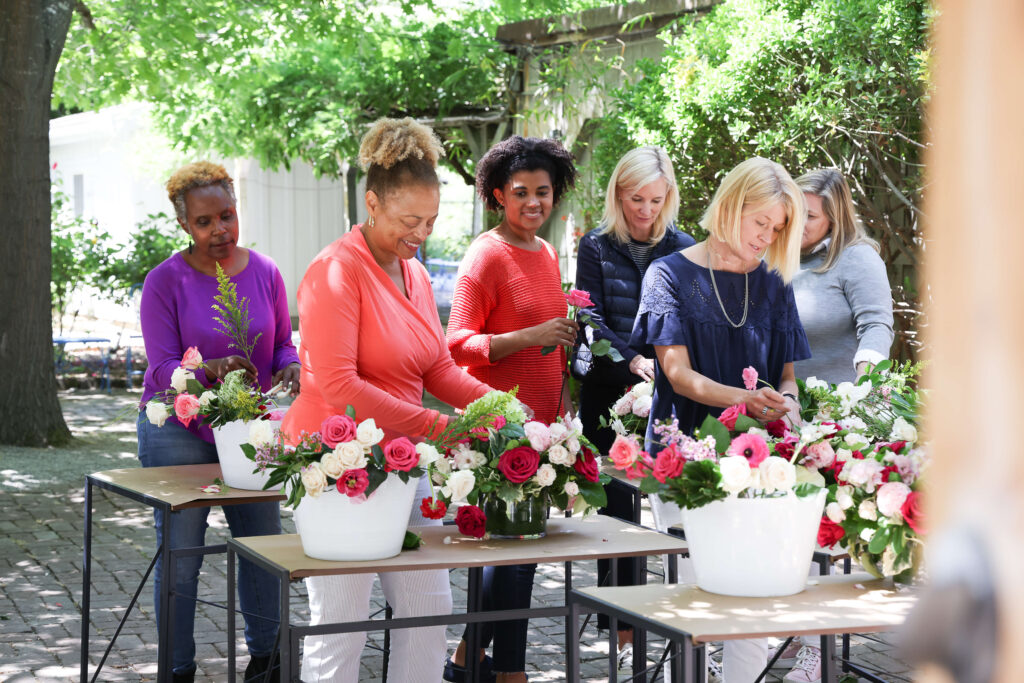 Fast-forward a year and a half later, and Swirl Works now fills the space at the Allied Arts. "What started as a place for learning and exploration has evolved into more," Kori observes. "As we come out of the pandemic, we need a place to rebuild community, connect and heal."
Swirl Works offers a variety of creative workshops in subjects such as painting, pen and paper, flower arranging and jewelry making. Situated in the back courtyard near The Barn, the garden setting lends itself perfectly to creative play and escape. A beginner Cloisonné workshop offers the chance to learn about mixing color and layering enamel while a watercolor class covers paint types, basic strokes and the opportunity to create landscapes and handmade cards. Classes are taught by subject matter experts, and all materials are supplied.
Kori stresses that Swirl Works isn't an art academy: "It's an experience where we come together without judgement or perfectionism but with self-compassion and humor—and give ourselves permission to play and try and fail and laugh." She also acknowledges, "That's a tall order for people who live in this area!"
For Kori, "swirl" has more than one meaning: Fingerprints left behind on handmade items. Constant change and creation. Fluidity and movement. Mixing things up.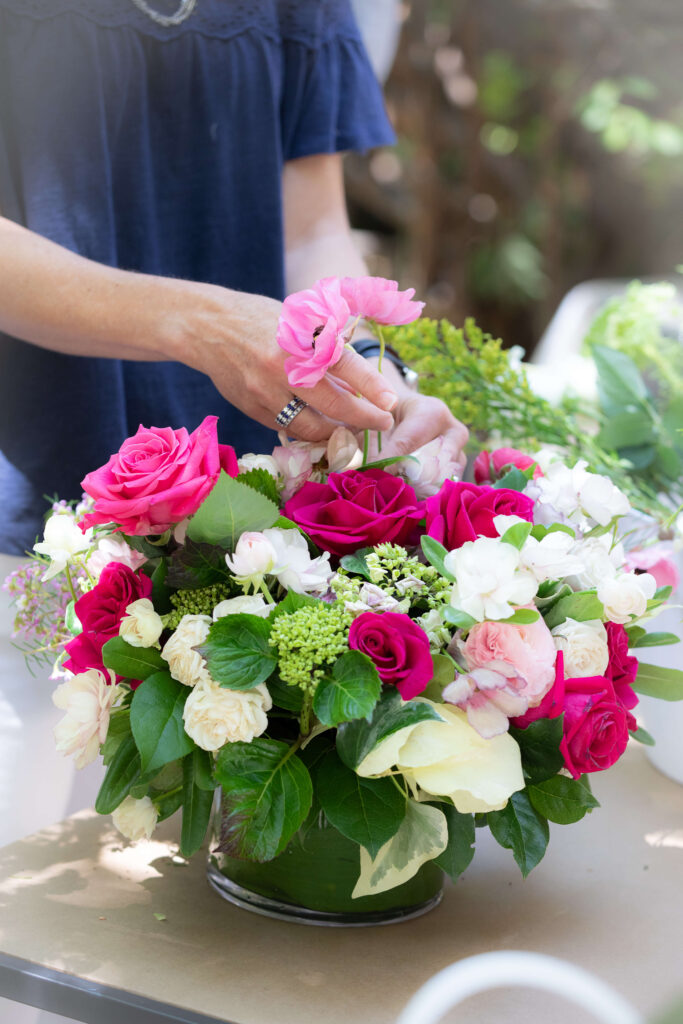 Other experiences have shaped Kori's world view. The summer after her junior year, she headed to Peru to undertake a photographic exploration of weaving styles and later staged an exhibit at MIT. "I lived with a local family and master weaver who helped me appreciate the technology of weaving and cultural significance and story inherent in each textile," she explains.
Kori's interest in culture and language led her to minor in anthropology along with studying Chinese and Spanish, which she speaks fluently. "I wasn't able to pick up Korean," she says. "What a difficult and nuanced language. The guys in my graduate lab were all Korean so I tried to learn. No deal."
The summer after her sophomore year, Kori had an internship at GE Nuclear in San Jose. She was out with friends one night and had a fateful meeting with David Shaw, currently Stanford's head football coach, who was also out with friends. "He had just graduated from Stanford," she says. "There was an instant connection."
On their first date, they saw Apollo 13 at Shoreline and then went to Jack in the Box for a bite to eat. "He wanted to show me his school, so we had an impromptu picnic next to Memorial Church on the Stanford campus," she recalls.
They got married at the church in 2001, and today are a family of five with an 18-year-old daughter and two boys, ages 16 and 11.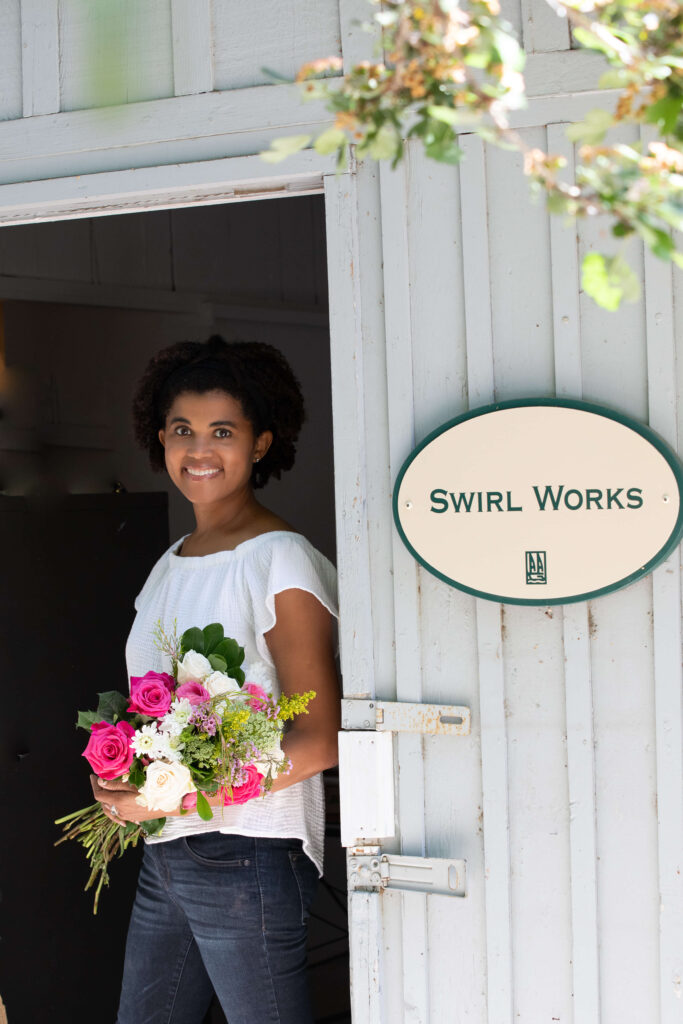 "Until I met David, sports weren't my thing," she says. "My dad grew up playing cricket in Belize, and my mom didn't have access to sports growing up in Manhattan. Now our whole family loves football and enjoys watching games. As a coach's wife I'm not necessarily a fan, but I watch each game with the intensity of one and cheer for all the players."
Kori is passing on her love of building and creating to her children. As an example, she builds BattleBots with her youngest son, who competes in the one-pound weight class—versus the 250-pound bots seen on the robotic combat TV series. "Watching everyone cheer as the remote-controlled robots try to destroy each other in the arena makes me happy," she smiles. "It's the perfect nerd sport."
For Kori, everything maps to an unquenchable thirst for knowledge. "The common theme is curiosity and not being afraid to step into a new territory and possibly fail," she reflects. "It's the best way to learn."