This has been a momentous year for Robert Kelley, founder and artistic director of TheatreWorks Silicon Valley. In May, he announced that he's stepping down after his 50th and final season with the company. And then in June, he traveled to New York to accept the highest honor that an American theatre not producing shows on Broadway can receive: the American Theatre Wing's Tony Award for Regional Theatre.
Kelley is quick to wave away any personal congratulations, however.
"The award is a recognition for the whole company," he says. "There are many thousands of artists, costume makers, technicians, board members and supporters over the years who are responsible for TheatreWorks winning this award. When you're a director you soon realize that every single part of what goes into making a performance happen is really co-equal."
Nonetheless, Kelley's vision is acknowledged as a driving force in transforming the company from its beginnings in 1970 as a theatre arts workshop into the professional powerhouse it is today. A member of the prestigious national League of Regional Theatres, TheatreWorks currently boasts over 8,000 subscribers, annual funding of some $9 million dollars and an educational program that reaches about 25,000 students annually. TheatreWorks not only provides musical, drama and music drama performances at the Mountain View Center for the Performing Arts and the Lucie Stern Theatre in Palo Alto, it also hosts an annual New Works Festival and Writers' Retreat.
This emphasis on new works has given rise to many productions that have ultimately triumphed on Broadway and the international stage. For example, in 2004, TheatreWorks presented the world premiere of Memphis, which went on to open on Broadway and won a Tony Award in 2010. Pride and Prejudice, which opens this December, will be TheatreWorks' 70th world premiere.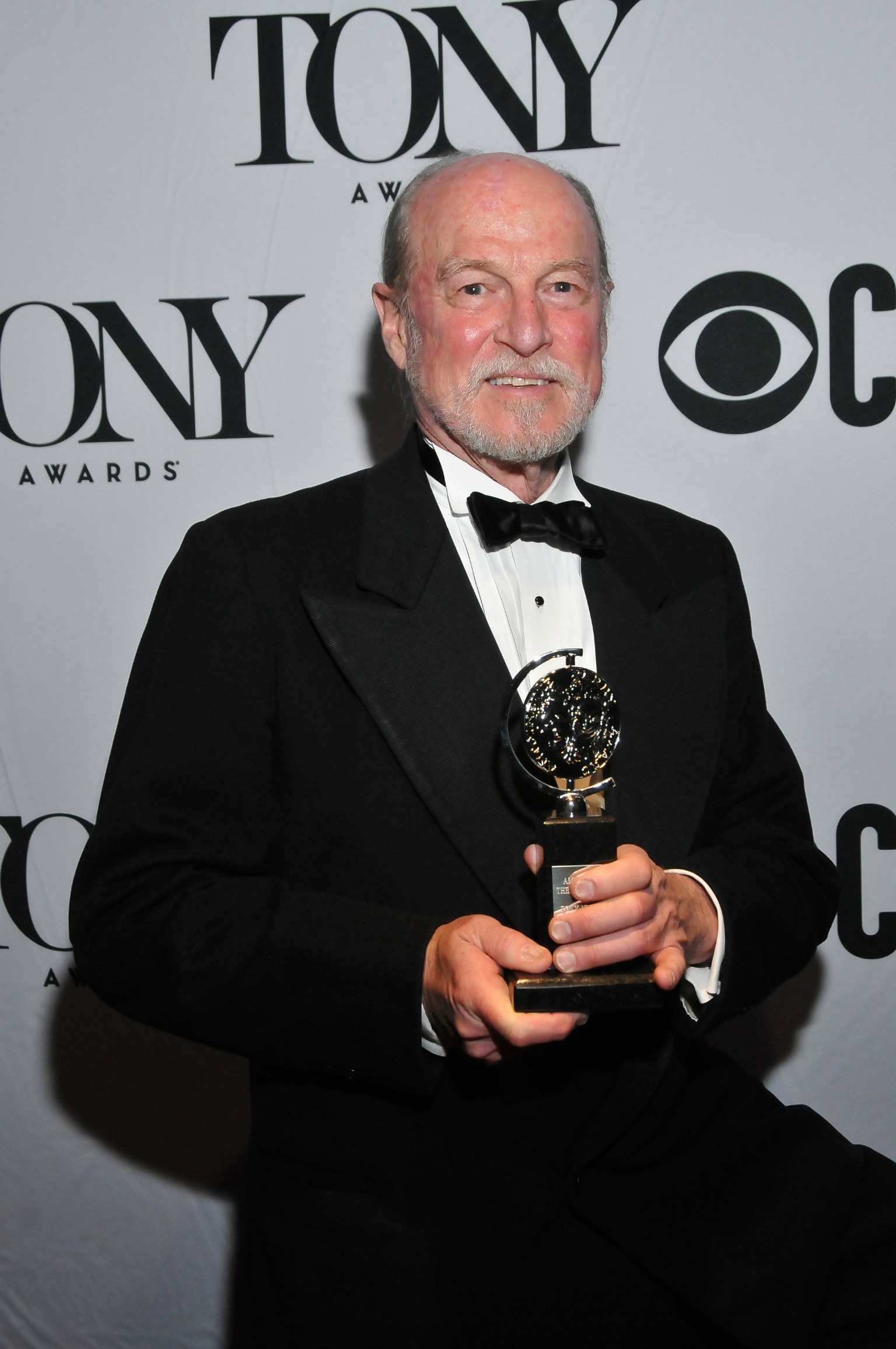 All of this has evolved from a single summer project 50 years ago. "I'd been involved since childhood with the Palo Alto Community Theatre," recalls Kelley, a Bay Area native and Stanford graduate. "I was invited to put together a work that would both engage young people and provide common ground between the over- and under-thirties. This was a very divisive time. Anti-war sentiment was growing and student protests were happening everywhere," he continues. "We were pretty green in those days but Popcorn, the musical we created, ended up as a great success."
Not only was Popcorn timely and relevant, it benefited from a few other strokes of luck. "I decided to open the show with a film including a student protest acted by cast members," Kelley explains. "I got all the right permissions and also asked if some police could attend—our cast members looked far too young to be in law enforcement—but was turned down. However, while we were filming, the police who knew what we were doing went off shift, so when the public started calling in with reports of a riot they sent eight police cars. The cast let out a huge cheer and we had the footage we needed!"
Building on the success of Popcorn, the company continued to perform in any space they could find, including Palo Alto's historic Lucie Stern Theatre, before ultimately becoming the home company for the Mountain View Center for the Performing Arts in 2010.
Although TheatreWorks performs in Mountain View and Palo Alto, its operational base is a cavernous administrative, rehearsal and storage space in the Sobrato nonprofit center in Redwood City. "Part of the facility was a massive warehouse," Kelley notes. "What other organization would need a space like that? But it was perfect for us."
Starting a theatre company in the suburbs definitely had its challenges. "You could count other suburban theatre groups on one hand," Kelley says. "That's changing now; there are more local communities around the country that can support theatres. Over the past 50 years, we gradually went from being a local company to a Bay Area to a Californian and now a nationally-recognized company. We've had a very unusual growth curve."
Kelley credits a fierce commitment to diversity and community values with driving that growth. "In particular, the company is a passionate supporter of the new," Kelley says. "Our New Works Initiative, which includes our New Works Festival every August, has become a nationally-known institution as well as a breeding ground for success stories."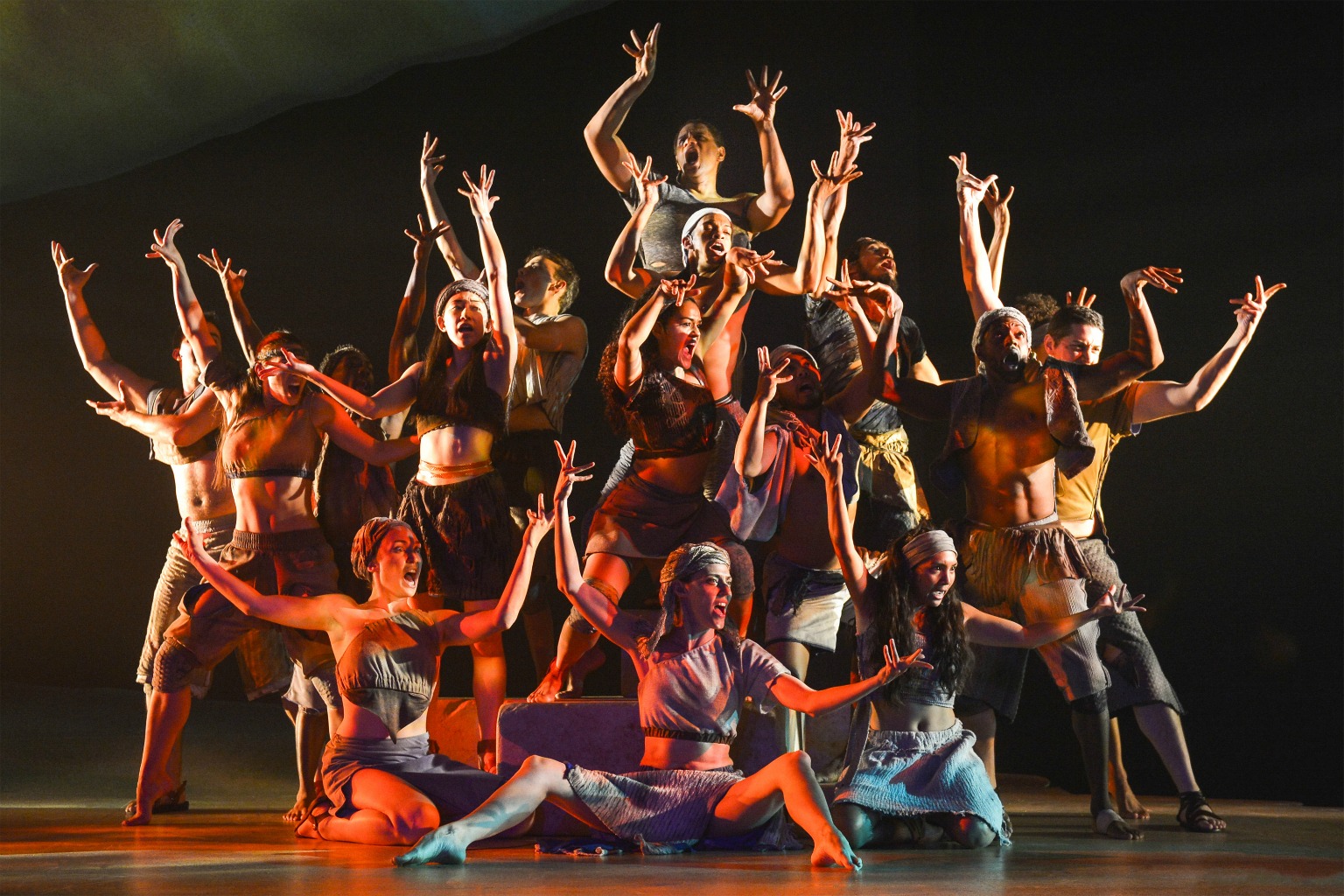 In 2000, Kelley says the company reconfirmed its commitment to placing new works at the core of the company. "This has turned out to be a real fire within. I think that's what put us on the national map. A lot of what we do is likely to wind up on the stages of America over time," he observes. "I think this is to a large extent because we're a bit off the beaten path. Here, you're in a safe place where you can try things and nobody undermines your work at too early a stage. What could be better than advancing the cause of theatre in your backyard?"
TheatreWorks' growth has been paralleled, and undoubtedly stimulated, by the transformation of the Peninsula into Silicon Valley. "It wasn't Silicon Valley when we began," Kelley reflects, with a smile. "But it turned out that our model was a very appropriate art form for here. Our audiences are unusually receptive to new things."
Kelley talks affectionately about the myriad of relationships that bind the TheatreWorks company: the writers and musicians who create new works, the songwriter and lyricist now married after meeting at a Writers' Retreat, the infants the company has minded while their parents were on stage ("Now we have a ton of baby stuff in our warehouse."), the costume designers and the technicians.
"After the Tony Award was announced, I was at a performance, standing in the lobby," Kelley recollects. "An usher in his 80s whom I've known for over 20 years came up to me. He was starting to tear up, telling me, 'I feel as if I'm part of it too.'" Kelley himself is visibly moved as he relives that moment. "That's what carried me through that whole Tonys experience, knowing that I was representing all of these people."
Kelley plans to step down at the end of June 2020. "I'm really retiring to make sure there's great leadership for TheatreWorks moving forward, that we continue to make a difference here in this region." He emphasizes that stepping down doesn't mean stepping away. "I'm not leaving this area and definitely want to do everything I can to keep the company strong."
Although he's already directed about 175 productions, it's clear that Kelley still has more to contribute. "I love directing and will look forward to doing more of that. I'd love to find some opportunities to teach. And yes, I do have a few writing projects sitting on my desk," he says. "Most of all, I just want to help keep things going."
catch a performance
Mark Twain's River of Song
October 2-27
Mountain View Center for the Performing Arts