Fresh air. Acres and acres of immense open space. Greenery as far as the eye can see. Many couples might deem this the perfect escape—until you add in 18 holes, clubs, a ball and a tee. Mixed relationships (golfer and non-golfer) are common these days, so when it comes to vacation planning, how do you play through conflicting definitions of fun? Whether you aspire to make that par putt or relax in a spa, here are three getaways within hours of the Peninsula that earn winning scores.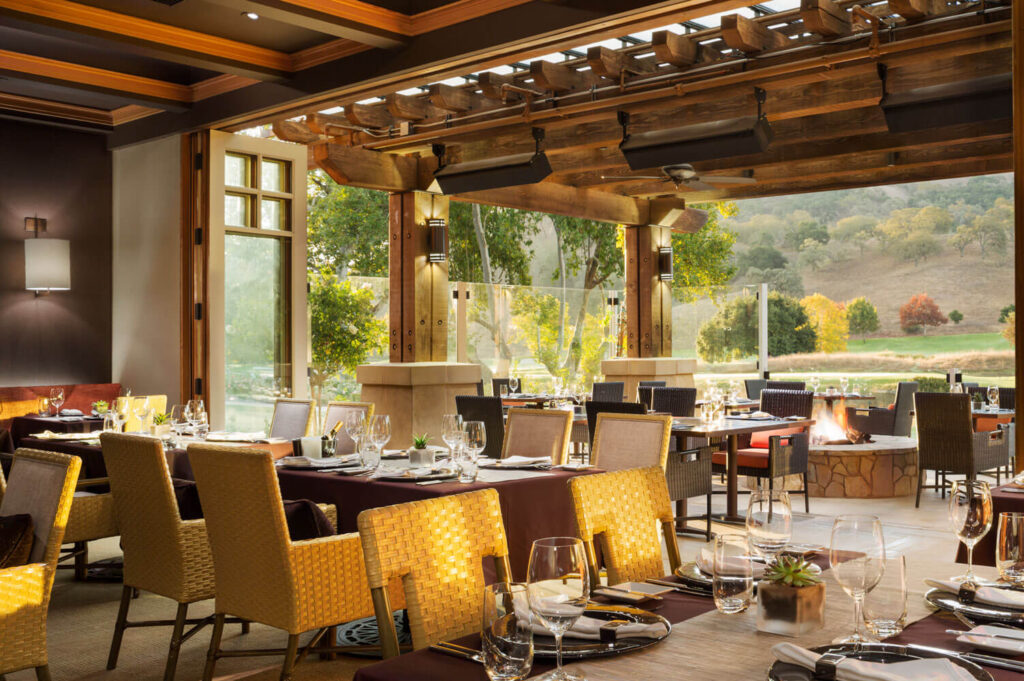 Golf Nirvana—and More—at Rosewood Cordevalle
When your destination is a Robert Trent Jones Jr.-designed golf course, one that is consistently ranked among the "10 Best" in California by Golf Digest, it's a challenge to think about anything other than how the greens will play and what factor the slope is—or so my golfer spouse insists. (Thankfully, I have a decent understanding of the game, thanks to my one-time scratch golfer father.)
Heading to Rosewood CordeValle, just an hour from the mid-Peninsula in San Martin, we make what feels like a quick zip down 101, passing Morgan Hill before taking the E. San Martin Avenue exit. From there, it's just three miles to our destination. The final mile-long approach to the private CordeValle course—open only to club members and resort guests—instantly transports you to an oasis of calm.
When it comes to beauty, CordeValle is a "wow." Located in the Hayes Valley, the gorgeous, rolling golf course is set against a backdrop of low hills, all viewable from the two rows of guest rooms that feel more like cottages. They are all extremely well-appointed but without a hint of over-the-top opulence.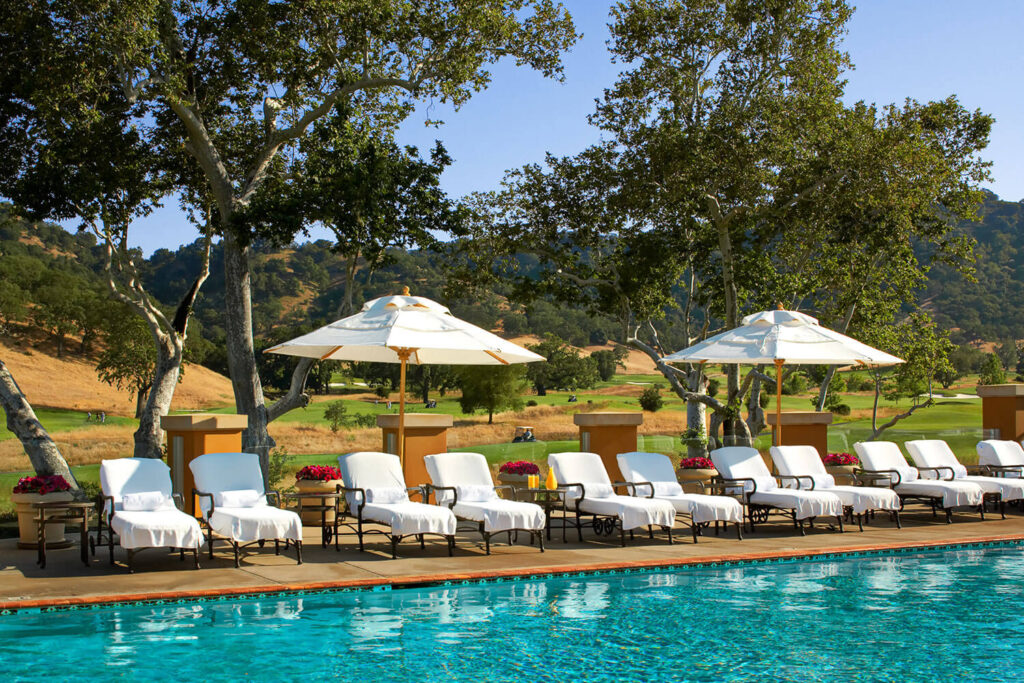 First opened for play in 1999 as a members-only men's club, the course is best suited for bogey- and-better golfers, especially those who can hit the ball straight given the bunkers that dot the course. The golfer spouse (with a handicap of 20—not quite a bogey golfer) describes the course as in "perfect condition—no divots, no ball marks, meticulously maintained."
As a first-time golfer at CordeValle, my husband was required to have a caddy who proved helpful in reading the greens. If you're interested in learning about the course in advance of your visit, the CordeValle Golf website has a hole-by-hole description.
A tour of the property reveals much more than golf, making it the near-perfect "golf getaway" for non-golfers. The main building includes the Sense Spa, where I indulged in a HydraFacial, a medical-grade resurfacing treatment to clear out pores while hydrating the skin. It was unlike any facial I'd had previously, as it employs a "HydraPeel Tip," not just the esthetician's hands.
Two of the property's restaurants, the very casual One Iron Bar and the somewhat dressier Il Vigneto, are also in the main building. A third restaurant is adjacent to the pro shop. It was at the One Iron Bar where I experienced a "best ever," the Eggs Bernard served at breakfast. It's a perfect combination of poached eggs, smoked salmon, avocado, sprouts and cilantro salsa verde—the killer ingredient, in my opinion.
While the golfer spouse played 18 holes—walking the course, a distance of about nine miles—I headed for the hills, literally. A trail takes off near the golf clubhouse. The first two miles is a series of steep ups and downs, punctuated by a half-dozen or so look-out spots to view the resort and course below. The last mile is easier, running adjacent to a vineyard before looping back to the clubhouse.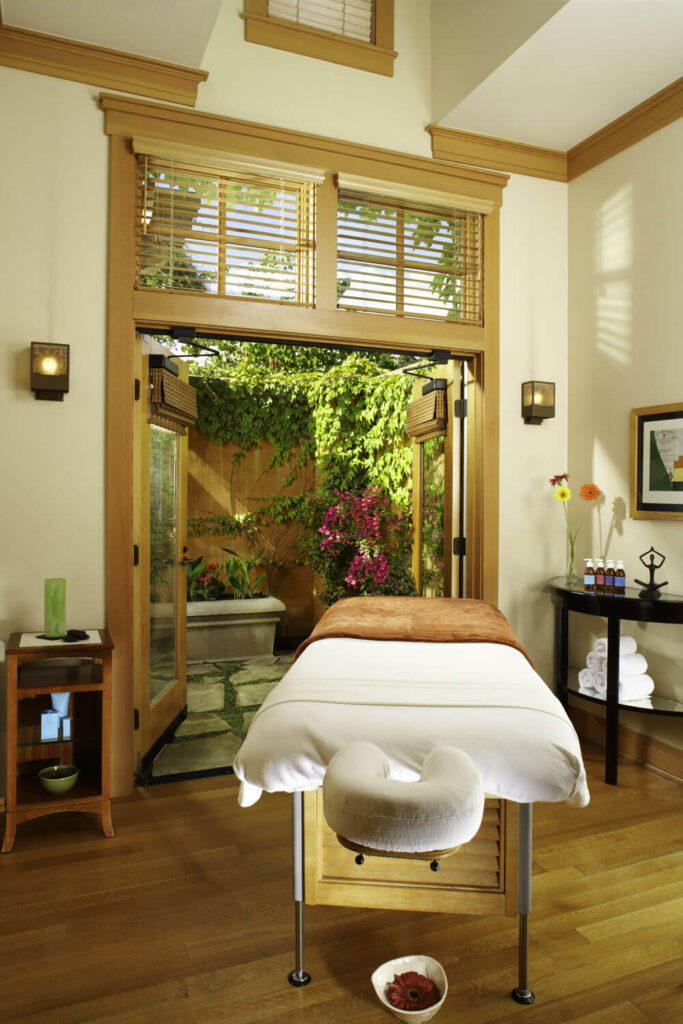 The grapes were planted by Clos LaChance Wines, located on the CordeValle property. Its tasting room is open 11AM to 4:30PM "most days of the year;" tasting is $15 or $30 depending on the flight chosen. During the summer, the winery hosts "Time for Wine" concerts on Thursday evenings.
Now factor in a tennis center, fully-equipped fitness facility and outdoor heated pool. In sum, both golfer and non-golfer agree that Rosewood CordeValle is a "no need to leave the property" experience.  cordevallegolf.com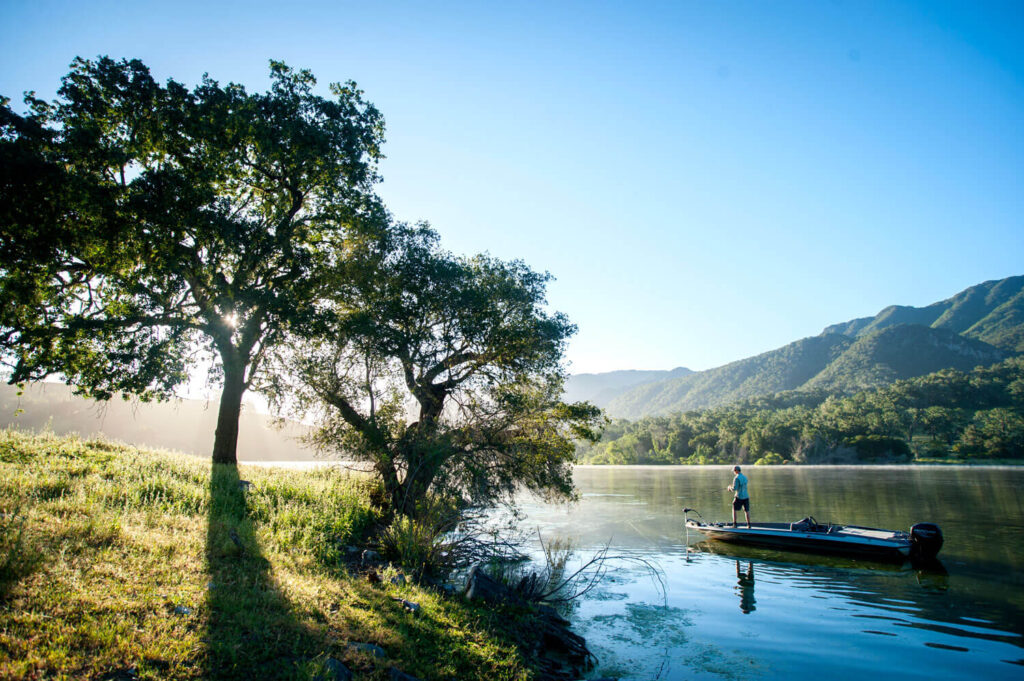 Birdies and Horses at Alisal Guest Ranch and Resort
Golf is what lures people to Alisal Guest Ranch and Resort in the Santa Ynez Valley near Solvang, but it's the horses, not to mention the myriad of activities, that keep families coming back generation after generation.
Alisal has been a working ranch since the days of the Spanish land grants (early 1800s), with a portion of its 10,000 acres opening as a guest ranch shortly after World War II.
Like Rosewood CordeValle, Alisal's Ranch Course is a private course, open only to members and guests of the resort. Built in the '50s, there are shorter tees next to the greens, and there aren't a lot of fairway bunkers. But my golfer spouse did note that there are a fair number of green-side bunkers, along with "big old oak and sycamores all over the place."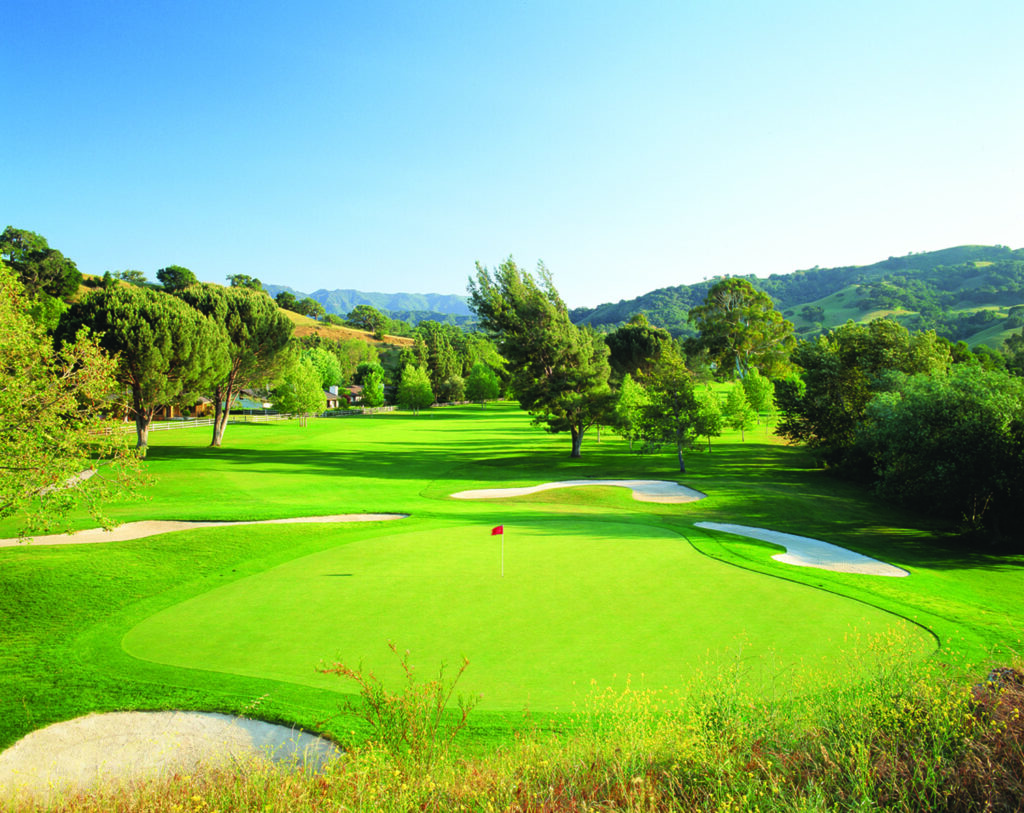 By contrast, the River Course is friendlier with flatter, broader greens. That said, there are more bunkers, sometimes four per hole. A links-style course, it runs along the Santa Ynez River.
Both courses are extremely walkable, a fact that the golfer spouse applauds. Caddies aren't allowed on either course. You play it, and figure it out on your own.
So, what's in it for the non-golfer? Alisal offers an extensive activity guidebook, with full agendas outlined for each day. Read carefully to see what's included in the various packages and what costs extra.
While you'll find the usual resort amenities including a massive pool and plenty of restaurant/bar options (ranging from casual meals on the golf course or poolside to fine dining), there's also a private fishing/boating lake, tennis (and pickleball) courts, a dazzling array of arts and crafts and spa facilities with a vibe best described as "laid-back California." Grab-and-go bikes are available at no charge, and for hikers, the surrounding hills turn a dazzling green with the spring rains.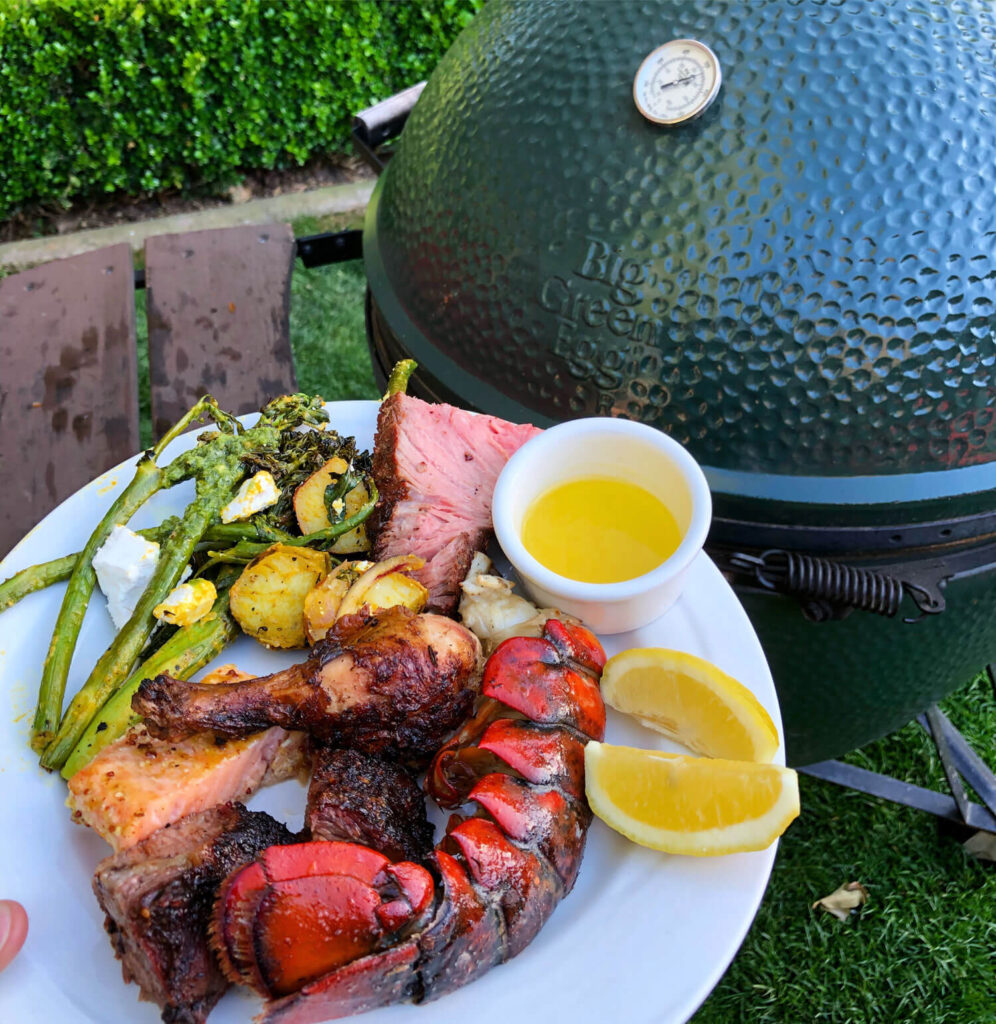 Given that horseback riding is something I did regularly decades ago, it was at the top of my list. Being partial to Bays, I found Charger to my liking, perfectly sized for this long-legged rider. We also enjoyed visiting the barnyard animals—clean and friendly goats, calves, rabbits, chickens and pigs. Egg gathering is a popular activity. We passed on the hog washing, though.
Rooms and suites are more ranch rustic than luxurious, but they are well-appointed with wood-burning fireplaces. Plus, the range of accommodations offer up plenty of options for extended family gatherings.
Since Alisal is a ranch, first-time guests may be surprised to learn that gentlemen 16 years and older are required to wear a collared shirt and sport coat to dinner with ladies dressing accordingly. It's "part of the Alisal tradition," according to staff. The "country formal" attire makes dining memorable—along with the delicious blend of hearty Western ranch cooking and California cuisine.
Alisal is a magical retreat—or as my golfer spouse might say, the equivalent of sinking a birdie on the 18th hole. alisal.com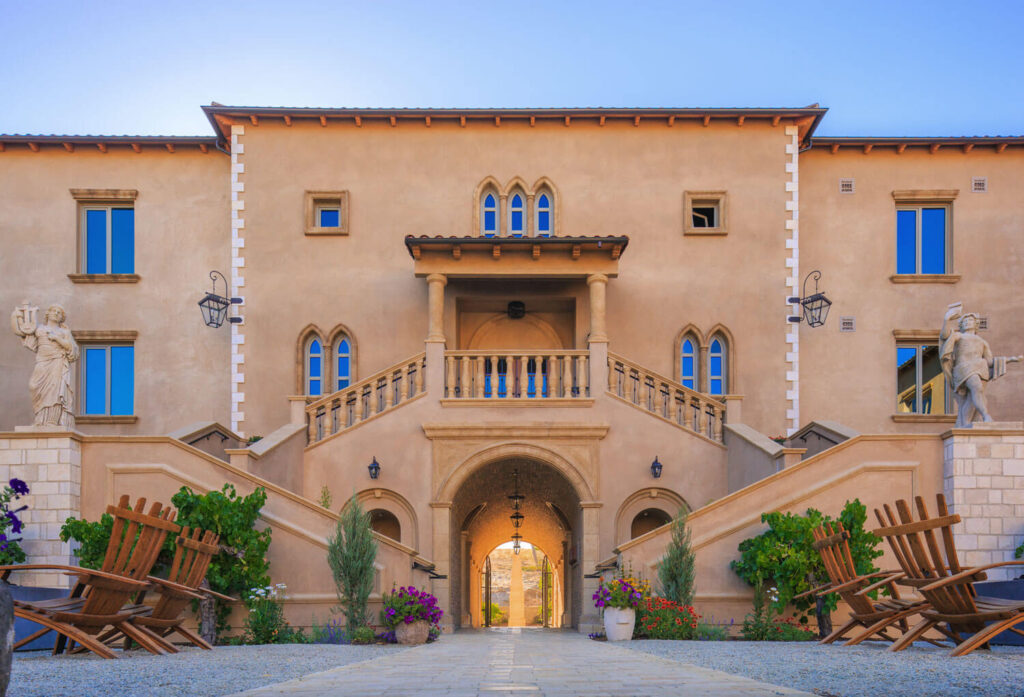 Golf (and Wine) at Allegretto Vineyard Resort
A visit to Allegretto Vineyard Resort turns the golf getaway a bit sideways—so to speak. Located in Paso Robles, which is included in The New York Times "2020 Places to Visit," Allegretto is a place to sip some wine, take a tour of the extensive art collection on its grounds and play a little golf at the nearby—and separate—six-hole "player development" course.
Opened in 2004, the River Oaks Golf Course is laid out on rolling terrain dotted with old oaks and little lakes. It has five par 3s and one par 4 with three sets of tees offering different angles of approach and distances to the greens. Play it three times and the golfer will get a full 18-hole experience. Play it once and you'll have more time for wine tasting, as was the choice of the golfer spouse.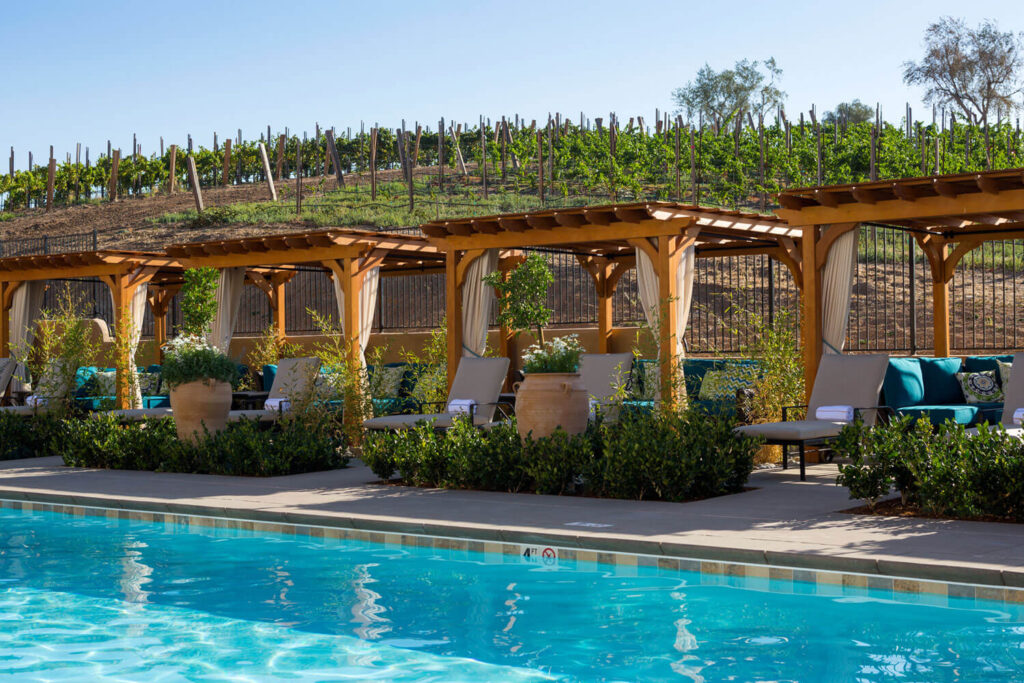 While he played golf, I explored the Resort, which is spread out over 20 acres surrounded by vineyards and orchards. There's a decidedly Tuscan feel to the property both in architecture and grounds, a bit like staying at an Italian villa. Douglas Ayres, who developed the property, planted eight acres of Viognier, Vermentino, Malbec, Tannat and Cabernet Sauvignon adjacent to what is now the hotel. Ambling among the many grape varieties makes for a nice leg-stretcher.
Golf and walk complete, we rendezvoused at the well-appointed tasting room, open daily except Tuesday, where our dog was welcome (the property is pet-friendly). We discovered that Cab is king but also enjoyed a unique blend of Viognier, Vermentino and Roussanne aptly called Trio. A perfect picnic wine, we decreed. Also on-site is the Cello Ristorante & Bar, where we enjoyed a very tasty dinner and satisfying breakfast.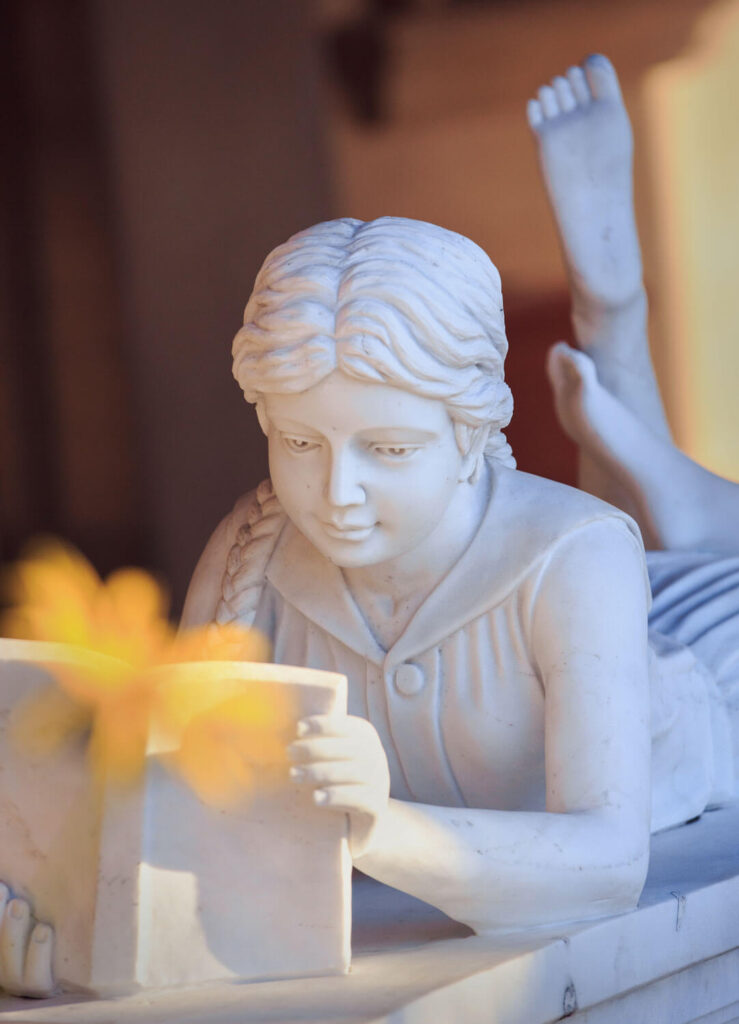 From our very spacious corner room on the second floor, we could see some of Allegretto's noteworthy art collection—covering multiple cultures and faith traditions—and wandered downstairs for a closer look. In the East Garden, we gazed at an obelisk, and while walking the Via Verona, we saw several sculptures including Siddhartha Gautama, later known as the Buddha, a Hindu goddess from the Vedic tradition and the Virgin of Guadalupe. Art tours take place on Friday, Saturday and Sunday. There is also a first-of-its-kind-in-the-world Sonic Labyrinth. Walking its path, we heard melodic sounds made by wind instruments activated by motion sensors.
Allegretto is a place of peace and quiet. Yes, swing a club, but also relax, sip wines and be transported to life in the Italian countryside.
allegrettovineyardresort.com