Alice's Restaurant
Woodside
While breakfast is always on the menu, the once-a-month brunch special at Alice's Restaurant began 11 years ago as a response to the financial crises to offer locals a fairly-priced meal and it has since become a destination for breakfeasters across the Bay Area. This iconic institution at the crossroads on Skyline earns its place on the calendar every Wednesday on the first of the month. From 8AM to 9:30AM, brunch favorites—pancakes, eggs, coffee cake, oatmeal, French toast and more—are available for $10 a plate, all you can manage to eat. 17288 Skyline Boulevard, brunch is available the first Wednesday of the month 8AM to 9:30AM; Alice's Restaurant is open Monday through Wednesday 8AM to 9:30PM; Thursday through Saturday 8AM to 9PM; Sunday 8AM to 7PM.
Esther's German Bakery
Los Altos
You know you're in for high-quality goods when a baker's website is equally directed at both regular customers and wholesale restaurant orders. It suggests how Esther's German Bakery is in such demand; eateries and cafes across the Peninsula jockey for their pretzels, challah bread and crunch sticks called "knusperstangens," which are layered dough twists topped with seeds, cheeses and onions. The bakery imports their all-natural ingredients direct from Germany and every crunch and bite of their bountiful brunch is from goodies made by hand that very morning. 987 North San Antonio Road, open Monday 7:30AM to 5PM; Tuesday through Friday 7:30AM to 9PM; Saturday 8AM to 9PM and Sunday 8:30AM to 5PM.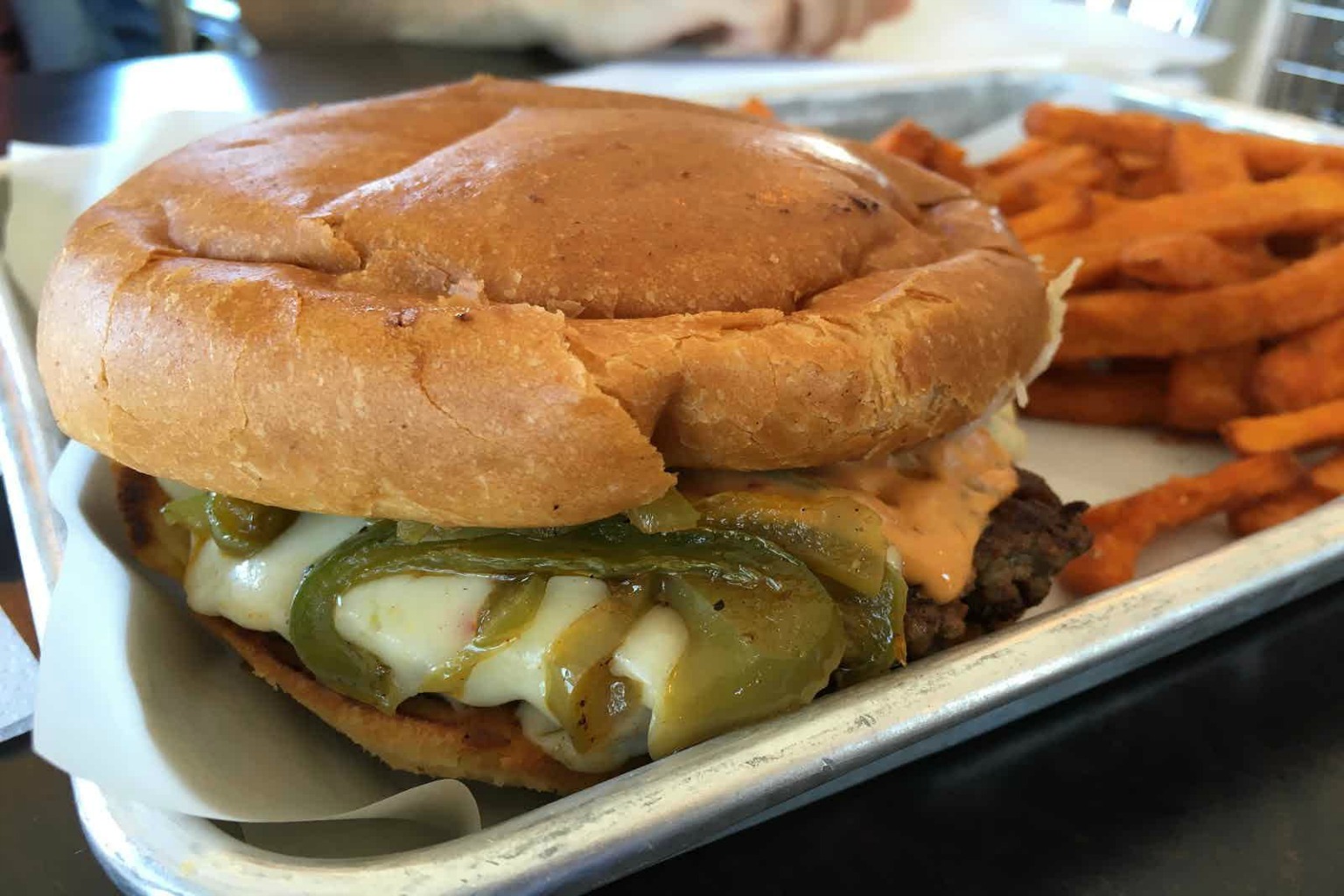 Apple Fritter
San Mateo
Portland can keep its Voodoo Doughnuts because we have our Apple Fritter Eatery, which approaches doughnuts and other breakfast delights as opportunities for innovation—as they have with their signature Donut Sandwiches such as the Bok Bok, which builds a fried chicken sandwich around jalapeños, cheese and a fried egg slid in between a glazed doughnut. The remaining brunch listing sports classics such as M&M pancakes and a veggie grilled cheese but as the top of the menu states clearly: "Life is too short to not eat what you want to eat." 1901 South Norfolk Street, open Monday through Friday 6:30AM to 2:45PM; Saturdays and Sundays 7:30AM to 2:45PM.