Vesta
Vesta's sustainable and locally-sourced wood-fired Neapolitan-style pizzas have a fervent following. They are also the only pizza-centric restaurant on the mid-Peninsula to nab a spot on the Michelin Bib Gourmand list, an accolade given only to those serving high-quality food at a more affordable price point. The open-air dining room with its high ceilings can get crowded, but the wait is worth it for their famous sausage and honey pizza, an odd-sounding combination that absolutely works. Don't forget to order the mixed mushrooms on grilled bread as an appetizer to share… or not.
2022 Broadway, open Tuesday through Saturday from 11AM-10PM.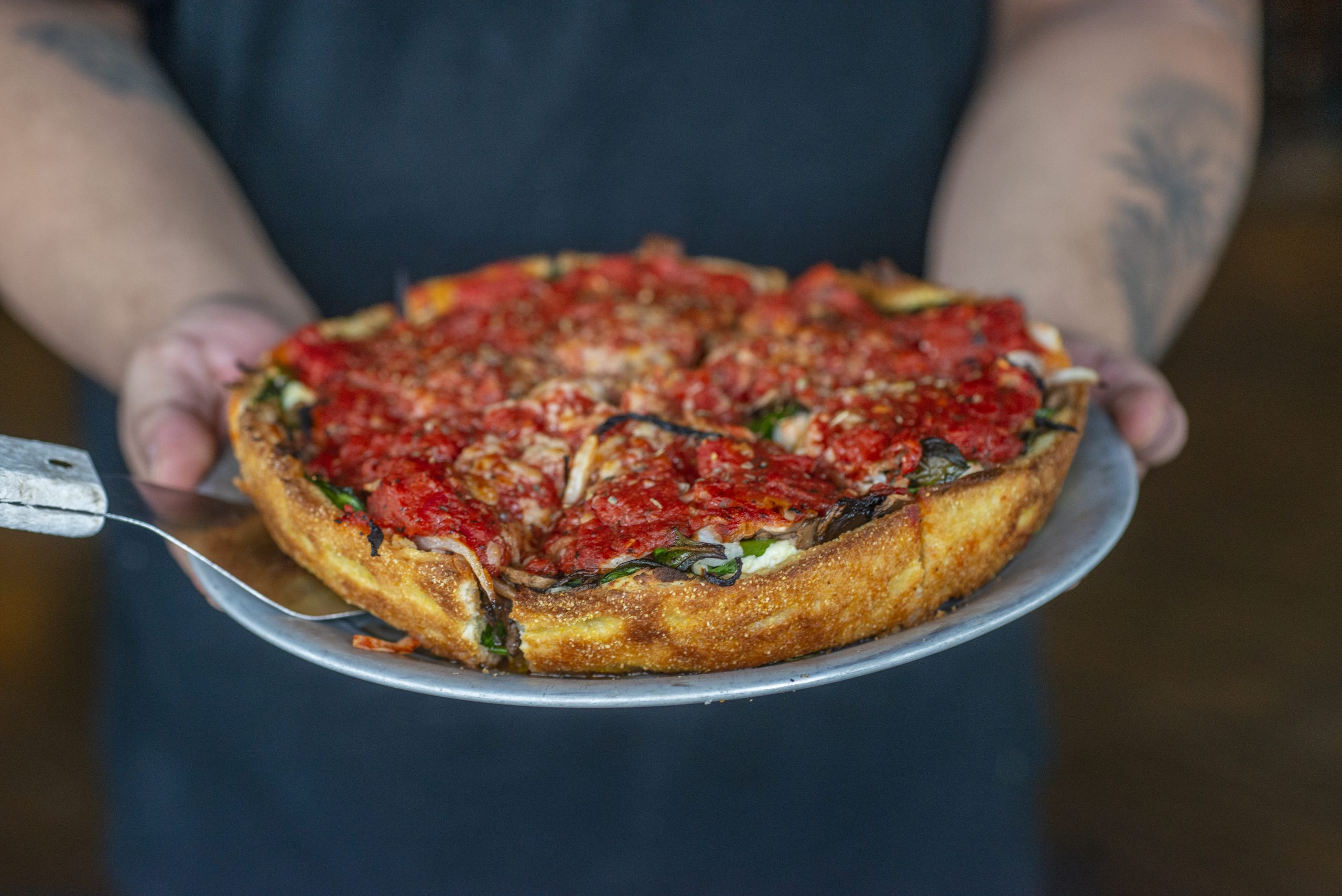 Blue Line Pizza
If you're a fan of the popular Chicago-style deep-dish pizzas at Little Star in San Francisco, pay a visit to their sister restaurant, Blue Line. Named after a train that runs through downtown Chi-Town, their cornmeal deep-dish crust pizzas have garnered plenty of awards. Thin-crust pizza lovers also have plenty of options with their New York-style pies (gluten-free options available) and organic salads. With seven locations across the Bay Area, the Peninsula is lucky to have two of them to call our own.
1201 San Carlos Avenue, San Carlos, open Sunday through Thursday from 11:30AM-9PM; Friday and Saturday from 11:30AM-10:30PM.
1108 Burlingame Avenue, Burlingame, open Sunday through Thursday from 11:30AM-9PM; Friday and Saturday 11:30AM-10:30PM.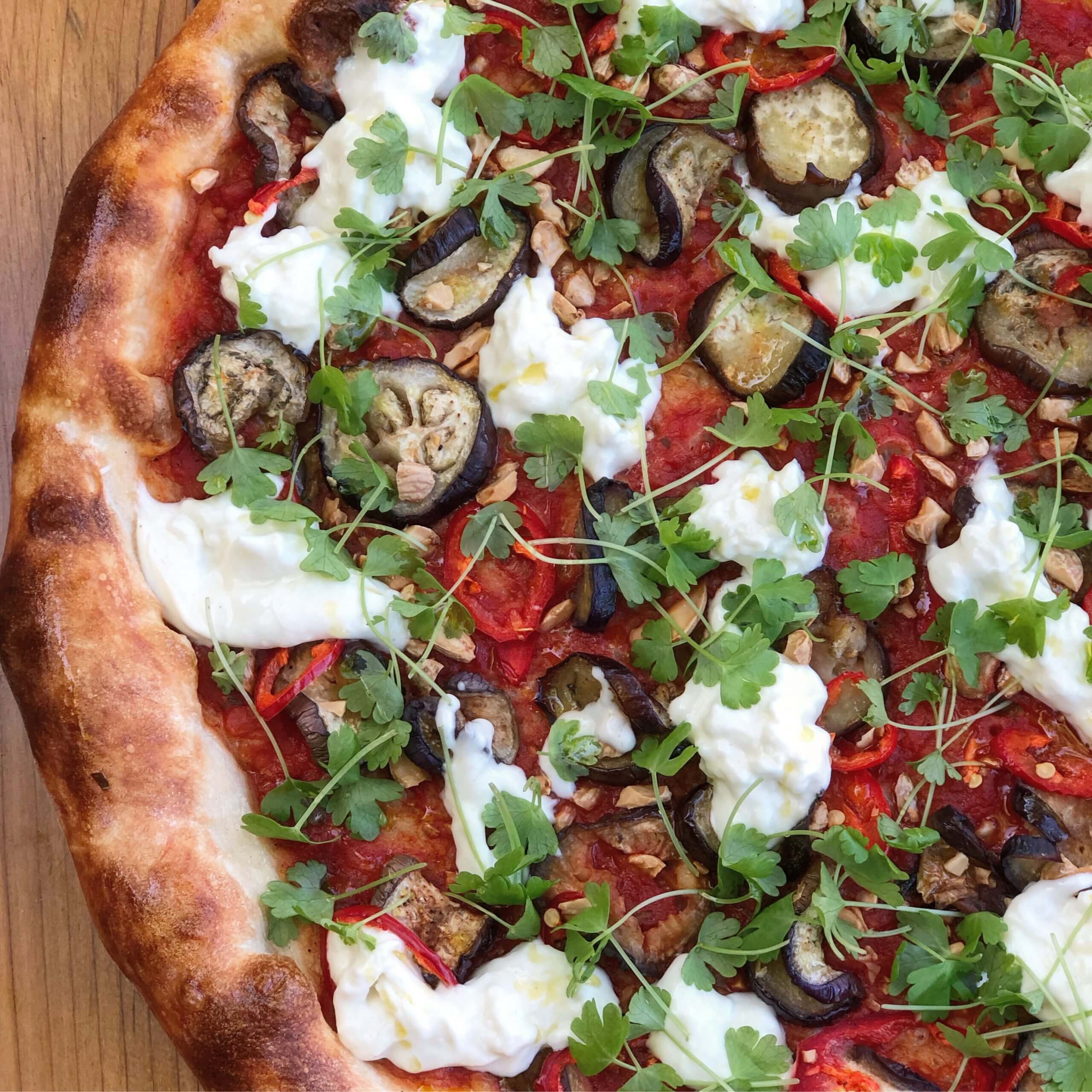 State of Mind Public House and Pizzeria 
Just because State of Mind is a family-friendly pizzeria with pinball machines, arcade games and craft beers, it doesn't mean the emphasis isn't on the menu. Their food is made from scratch with pride using locally-sourced ingredients, including their slow-proofed, hand-stretched pizza dough. In 2017, State of Mind even won the "World's Best Non-Traditional Pizza" award from the International Pizza Expo. The vast menu has something for everyone, including wings, salads, sandwiches and even a blistered shishito pepper plate.
101 Plaza North, open Monday through Sunday from 11:30AM-10PM.