Mints & Honey
San Carlos
A hidden oasis alongside El Camino Real in San Carlos, Mints & Honey is a gardenesque departure from the usual coffee shop vibe. Step through their patio and you'll find yourself greeted by a display of turquoise chairs and a sea of succulents. The menu is equally whimsical; the Butterfly Coconut Mango is the color of a Pacific sunset (100% free of coloring and preservatives) made with mango puree and butterfly pea flower tea. The Rainbow Waffle comes topped with whipped cream and Fruity Pebbles while the Mango & Tajin Toast is a Pain au Levain that hits all the right notes with avocado, mango, tajin, basil and honey. Grab a seat next to the pastel-colored cacti and restrain yourself from snapping too many pictures. 1524 El Camino Real. Open daily from 8AM to 2PM.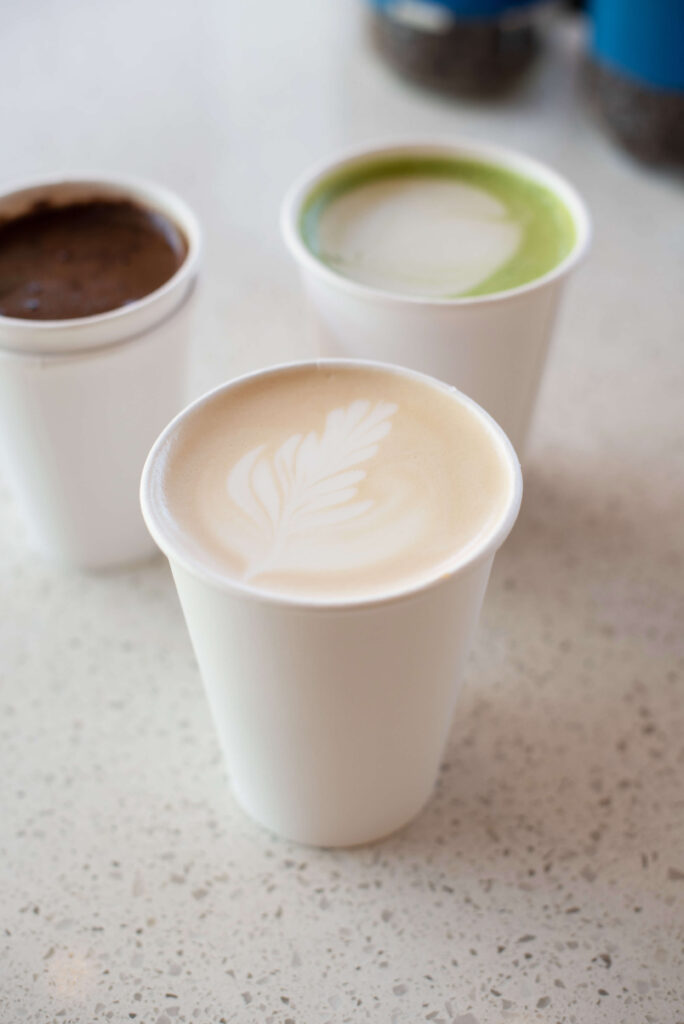 Backyard Brew
Palo Alto
Backyard Brew, Palo Alto's hidden gem in plain sight, is an all-outdoor coffee shop along California Avenue designed for late summer discovery. Dozens of bright, colorful umbrellas provide shade, but don't let the simple charm of Backyard Brew fool you—they can also make a mean cup of Joe. Their street-style Arabic coffee is filled with refreshing hints of cardamom and the menu features beans globally sourced from the likes of Brazil, Colombia and Kenya. For non-coffee drinkers, the London Fog tea is exceptional with its creamy and not-too-sweet cup flavor reminiscent of the milk tea found in boba shops—sans tapioca pearls. 444 California Avenue. Open daily from 8AM to 2PM.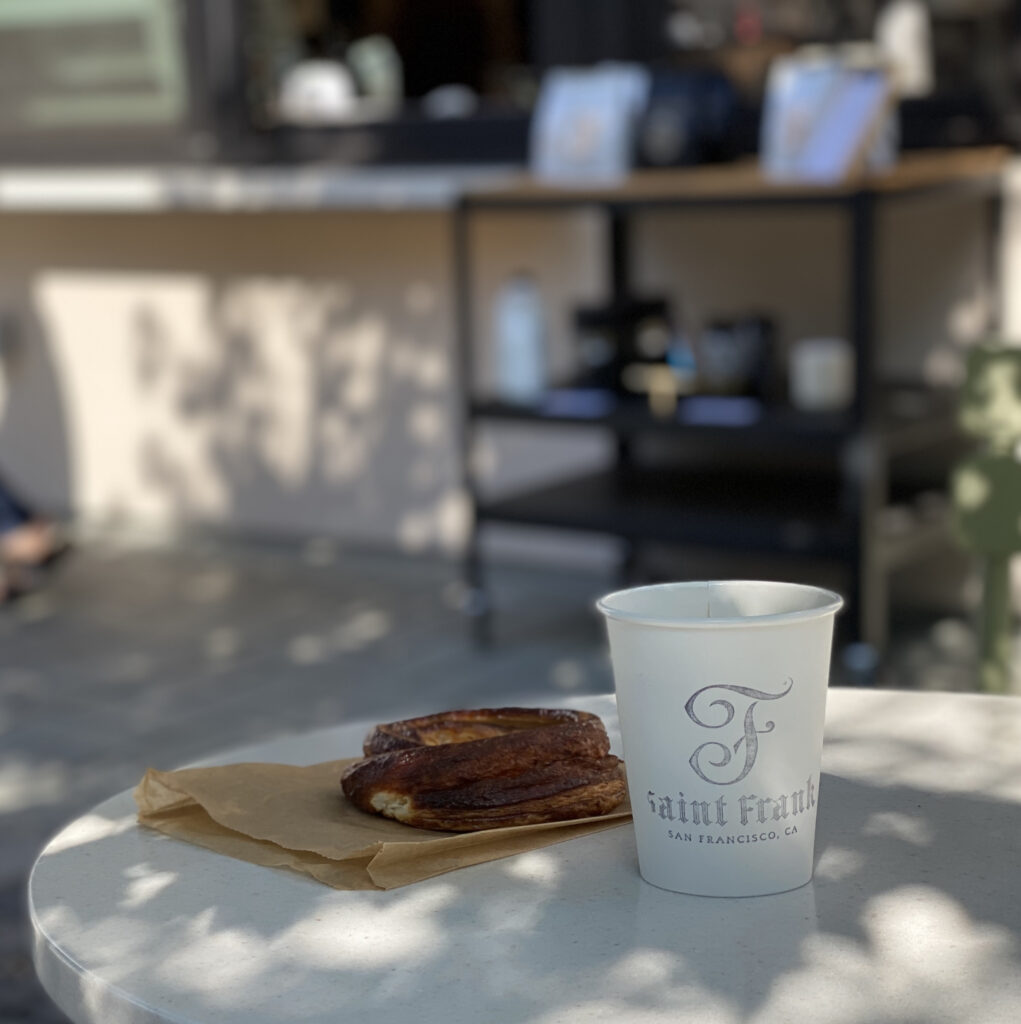 Saint Frank Coffee
Menlo Park
Save your grande and venti size chart for the gang of coffee chains—at Saint Frank, your freshly roasted cup comes in a single size packing zest and aroma. Named after its San Francisco roots, this micro producer is tucked behind the Menlo Park train station where the easy-to-grab outdoor counter service, with a shaded patio, makes it a breezy escape from the confines of an indoor café. A small selection of pastries—such as an oven-fresh peach Danish —add substance but it's the internationally-sourced beans from Guatemala, Kenya and Bolivia that cast the lure. 1018 Alma Street. Open daily from 7AM to 5PM.