Wine o'clock is a happy time for many these days, so here are ways to liven up the party at home. 
Calave
Palo Alto
Known as a popular local gathering place, Calave is now a to-go venue for creating that romantic date night or fun family night at home. Founded in 2015 by co-owners Dave and Lori Villarreal and James and Becky Laden, Calave offers a selection of delectable bar bites and partners with unique labels and wineries to create its always-evolving wine list. Add Calave's famous Truffle Oil Popcorn to a movie night or plan an intimate Valentine's Day dinner featuring a carefully selected cheese and charcuterie plate paired with a bottle of Castello Di Gabbiano 2015 Chianti Classico. For a perfect finish, try the exquisite Valrhona Chocolate Lava Cake with a glass of Familia Zuccardi 2014 Fortified Malbec. See calave.com for the full menu of offerings. 299 California Avenue. Open Wednesday & Sunday 4-9PM; Thursday through Saturday 4-10PM.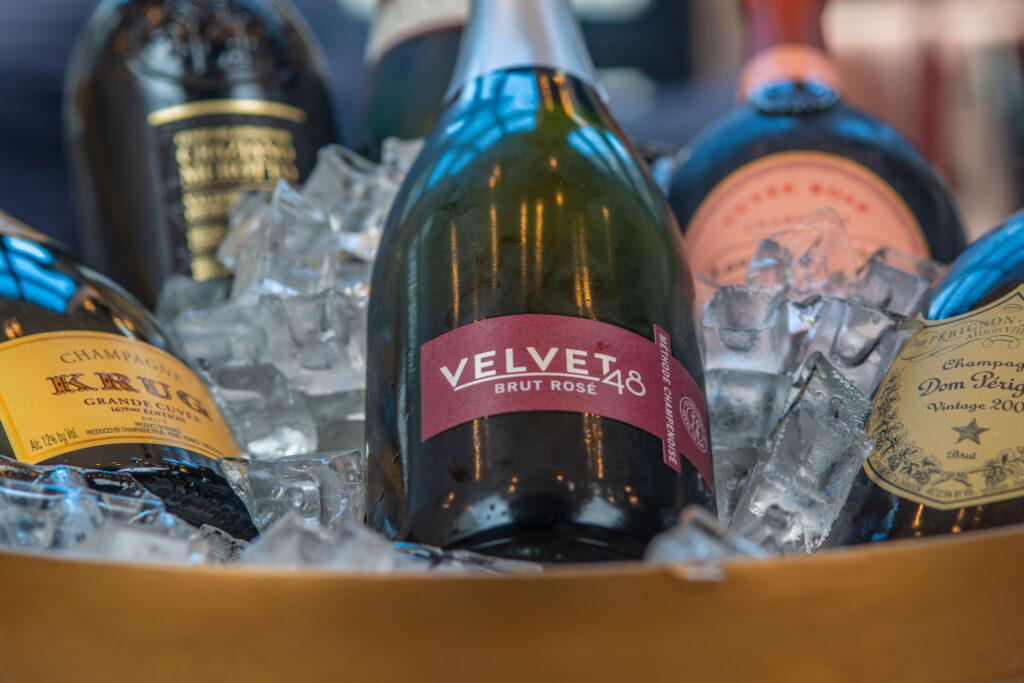 Velvet 48
Burlingame
Burlingame's premium wine bar run by 20-year wine industry veteran, Jason Cooper, is determined to keep a steady supply of fine wines flowing to customers. While indoor and outdoor table service is on pause, Velvet 48 is making its wine list of 1,000 labels (including many unique and hard-to-find bottles) easy to access and purchase with curbside pickup and free local area delivery. Visit velvet48.com to browse the full wine list with 25% off competitive retail prices and sign up to receive weekly 40-50% off email offerings. With promotions like "Pinot Noir Superstars" and the "Ultimate Champagne Six-Pack," you can find plenty of reasons to put up a toast. 310 Lorton Avenue. Open Monday through Saturday with same-day delivery if ordered before 1PM.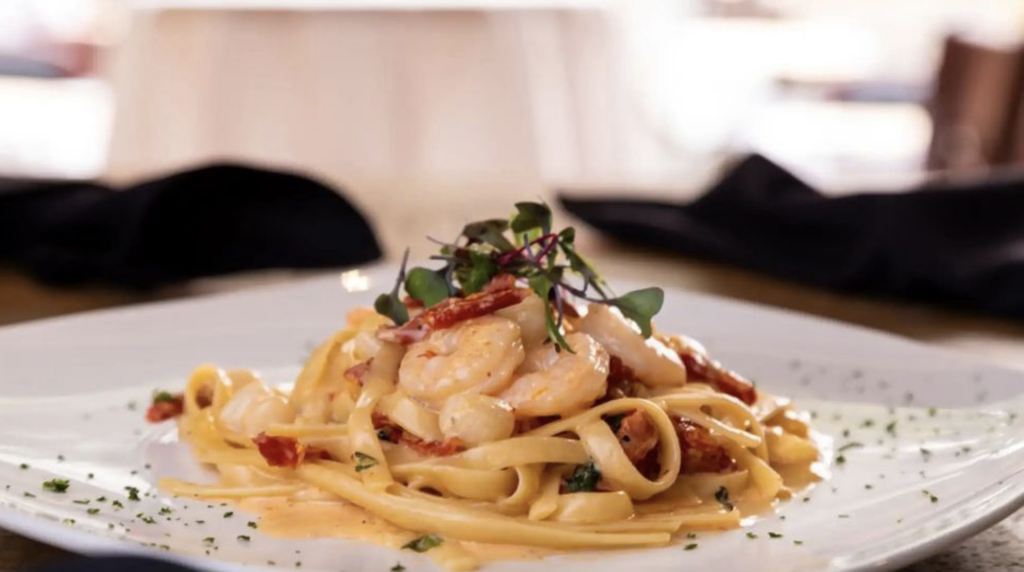 Vino Santo
Redwood City
Tucked within the main throughway of Redwood City, Vino Santo is European dining with an emphasis on wine. To help simplify dining and at-home dates, Vino Santo offers their signature "SIP" three-course special (available Monday to Thursday) that begins with a house Caesar salad and ends with a classic panna cotta topped in a berry sauce. The entrée is a fettuccine pasta with rock shrimp, bay scallops, basil and sun-dried tomatoes in a lobster-based cream sauce. Sommelier hand-selected wines for sale include a 2018 Testarossa California Chardonnay and a 2016 Produttori Barbaresco from Piemonte, Italy. Call 650.780.0793 to place your order. 2030 Broadway Street. Open Monday through Saturday from 4PM to 9PM.