Good food and outdoor ambiance—just the right ingredients these days. 
Bistro Vida
Menlo Park
Slice off a piece of Paris in downtown Menlo Park at the beloved Bistro Vida. The long-time eatery worked with the city to build an exceptional outdoor dining space for customers to enjoy in both warm and cold weather, but for owner Ali El Safy, the ideal atmosphere isn't complete without music. Expect to hear local and celebrated jazz singer Rebecca DuMaine on Friday and Saturday nights while Sunday afternoons feature standards from the young Almost All Khaki Band. The cuisine covers poultry, meats, salads and fruits de mer, leaving the sole missing ingredient: your good vibes. 641 Santa Cruz Avenue. Open for lunch Monday through Friday from 11AM to 2PM; for dinner Monday through Saturday from 5PM to 9PM; Sunday from 5PM to 8PM and for weekend brunch from 11AM to 2PM.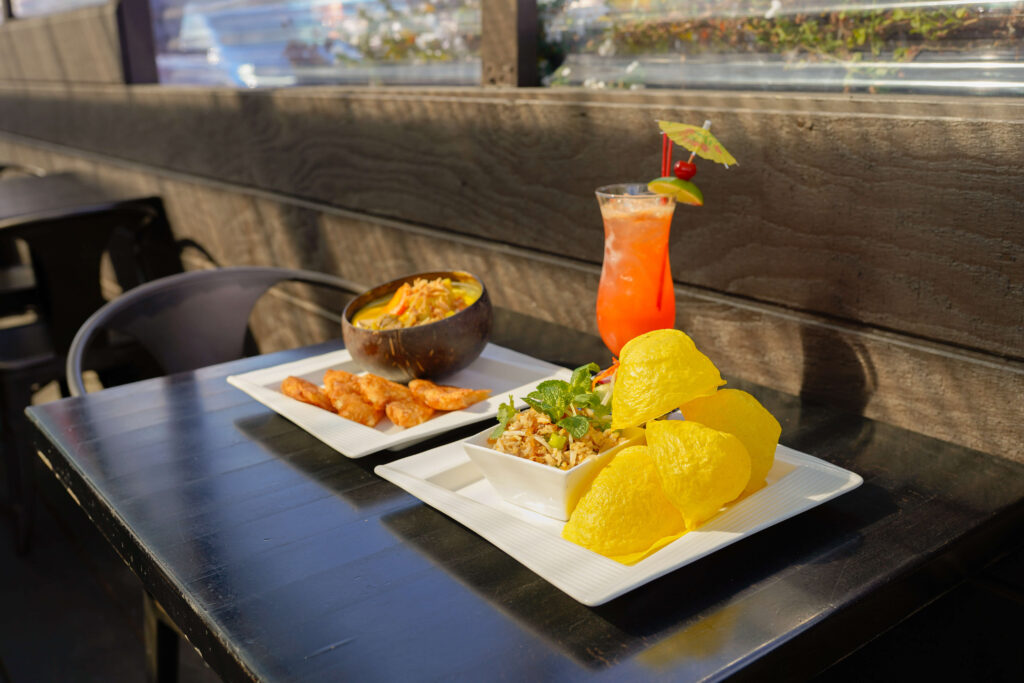 Coconut Bay

 
Burlingame
Grab a seat at the patio, sidewalk or parklet and let a Thailand Fantasy (rum, lychee, pineapple juice, lime and grenadine) whisk any woes away. The contemporary Thai eatery Coconut Bay offers an outdoor oasis in downtown Burlingame surrounded by greenery and the sounds of Bossa Nova jazz. Looking for something new? Give the Exotic Lamb Curry a try with tender Australian lamb cubes in a mild curry with potatoes, onions and coconut milk. Or stick to the tried and true Siam Satay with either charcoal-broiled chicken or beef skewers marinated in Thai spices and dipped in peanut sauce. 1107 Howard Avenue. Open daily from 12PM to 9PM.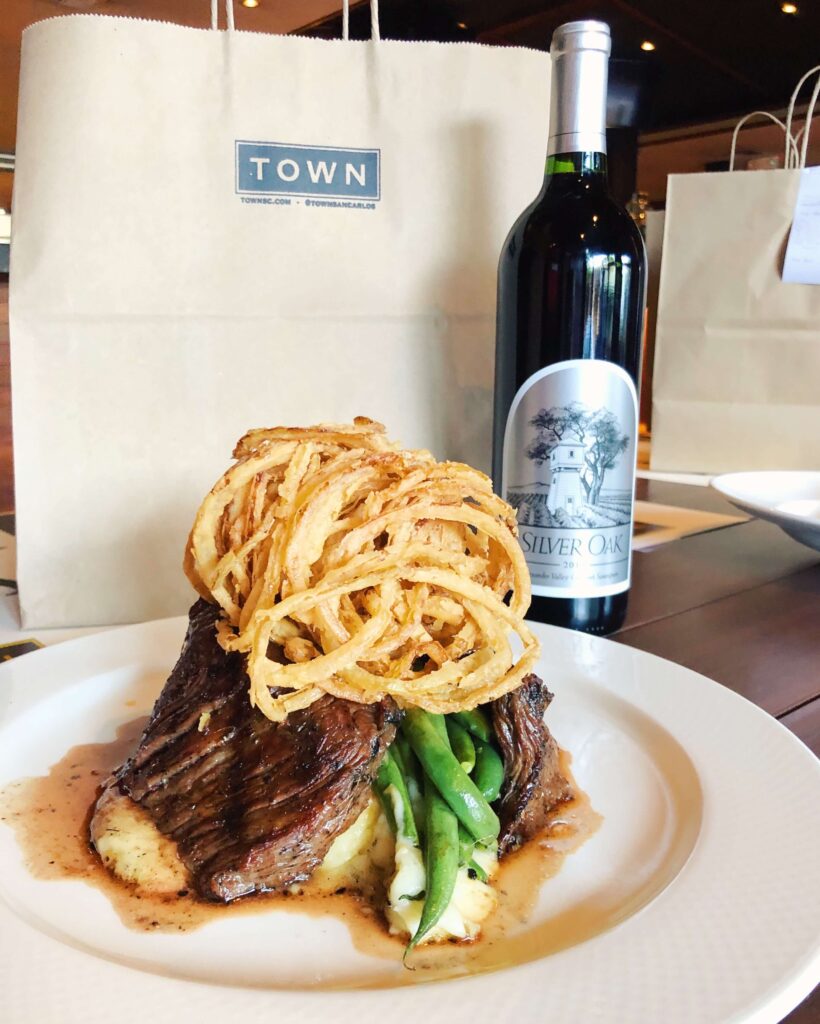 Town
San Carlos
The red-brick Tivoli Building represents the sleek revival happening on Laurel Street and at the centerpiece of the excitement is the chophouse Town. The beef is sourced from Rancho Alena Cattle Co., along with Midwest Black Angus and Wagyu from the famed Westholme Ranch in Australia. Town's cocktail menu runs deep with house concoctions (try the Pomegranate Martini or Purple Haze) plus twists on old favorites. Town went to town on outside seating with suspended twinkle lights, 39 tables, four tall bar tops and a bevy of heaters. Sister restaurants include the Alpine Inn, Milagros and Nola so you know that Town is in good company. 716 Laurel Street. Open Monday through Friday from 11:30AM to 9PM; Saturday and Sunday from 10AM to 9PM.