Tired of feeling bland? Try spicing things up. 
Indo Restaurant

 

& Lounge

Palo Alto
 Ask the manager at Indo Restaurant for advice about spice on the menu and he won't hesitate: braised bone-in short ribs topped in a lemongrass tomato chili sambal. The dish is served with the hot relish that's equal parts flavorful as is peppery. It's just one of several specialties at this casual-but-stylish restaurant. Another not-to-miss selection: the pan-seared duck breast with a lemongrass kaffir lime chili sauce. The lounge and bar are currently open for inside dining and the popular happy hour runs from from 5PM to 7PM Tuesday through Friday. 3295 El Camino Real. Open Monday through Thursday from 11AM to 2PM for lunch and 5PM to 9PM for dinner; Friday from 11AM to 2PM for lunch and 4PM to 10PM for dinner; Saturday from 11AM to 10PM and Sunday from 11AM to 9PM.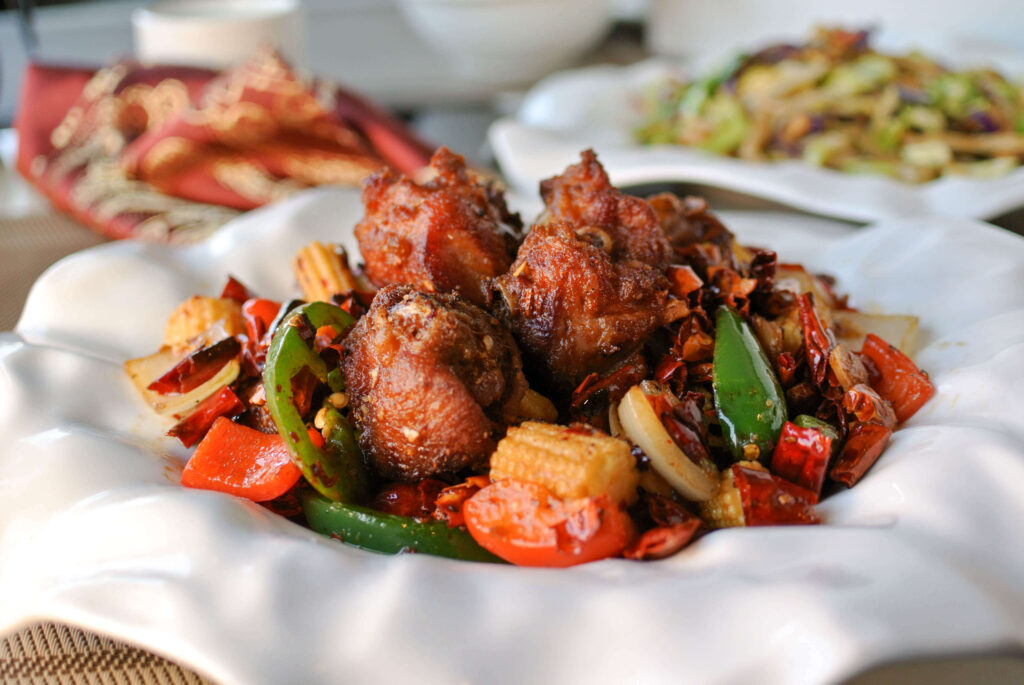 Fey
Menlo Park
Of China's four major cooking styles, Szechuan cuisine is the one best known for spicy, flavor-packed fire. After first earning Bib Gourmand recognition from Michelin in 2015, FEY in Menlo Park continues to attract loyal fans and zing-seekers. The hot spot offers a relaxed, eye-catching ambiance that includes schools of silver fish decor and a menu packed with over 200 spicy (look for the red chili icon) and non-spicy meat and veggie selections. Can't decide? Try beef, chicken, shrimp or eggplant served à la Sichuan with a sweet and spicy sauce or twice-cooked tofu or pork with onions, scallions, jalapeno, bell pepper, cabbage and dried chili. 1368 El Camino Real. Open daily from 11:30AM to 2:30PM for lunch and 5PM to 9:30PM for dinner.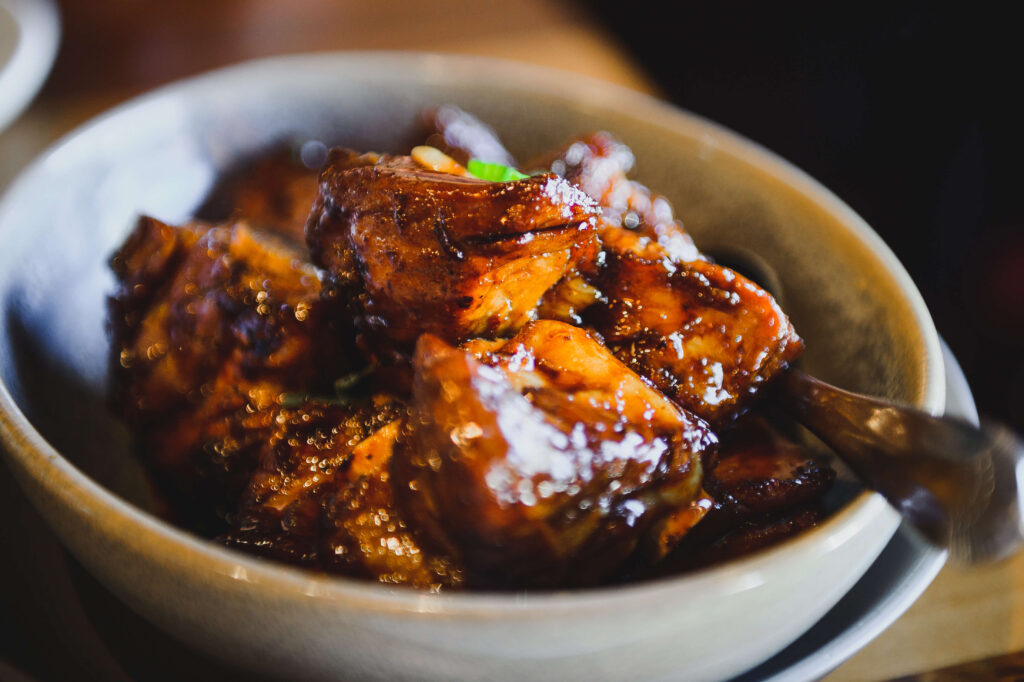 Mingalaba Restaurant
Burlingame
This downtown staple describes itself as your "passage" to the best Southeast Asian cuisine and its claim is legitimized by its reputation of often having a line that snakes out its door onto the sidewalk. Folks keep returning for favorites such as the Burmese-style braised pork marinated with pickled mango and the Nan Gyi Dok, a rice noodle with spiced coconut chicken and fried onion. Add an order of the crispy pancakes called paratha with a curry dipping sauce to round out a meal. It's no wonder that Mingalaba often finds itself on the Michelin Recommended List year after year. 1213 Burlingame Avenue. Open Monday through Friday from 11:30AM to 2:30PM for lunch and 4:30PM to 9PM for dinner; Saturday and Sunday from 11AM to 9PM.