Two pieces of bread cradling meats and veggies topped in a zesty sauce. If life's a picnic, why not make it a sandwich? 
Slices

San Mateo
 This Sicilian, street-side and square-shaped pizzeria is obviously focused on the pies (after all, their tagline is "Celebrate life with a slice"); however, not to be overlooked is Slices' primo Italian sub sandos. Each of their five options is served on housemade Roman bread with roasted red pepper, pepperoncini, caramelized onions and a garlic aioli spread. From there, it's up to you to choose the classic Italian (salami, prosciutto cotto, mortadella and provolone) or the BarBQ, which comes with the choice of either pulled pork or smoked brisket. The San Francisco-born franchise is growing nationally and chose Bay Meadows in San Mateo for its Peninsula premiere. 3035 South Delaware Street, Suite C. Open Sunday through Thursday from 10AM to 9PM; Friday and Saturday from 10AM to 10PM.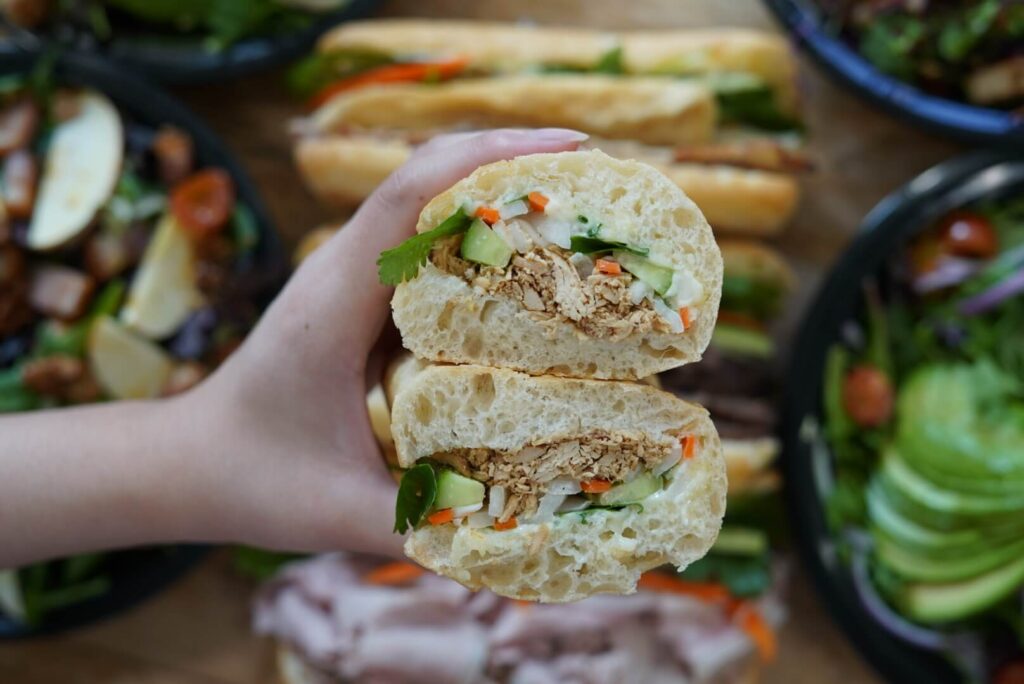 Bread Apeel

Palo Alto
The hordes of eager eaters lining up for bánh mì sandwiches every Sunday at the California Avenue Farmers Market inspired the purveyors of these Vietmanese hoagies to branch out. The bánh mì stand is now offering curbside pickup of their popular sandwiches (along with a new line of salads) during the weekdays. Their classic sandwich includes country ham, pâté and garlic aioli held together inside a demi baguette while the pork belly salad comes topped in caramelized walnuts and a honey mustard vinaigrette. It's pickup only and you'll find the stand outside the La Jolie Nail Spa. 364 South California Avenue. Open Monday through Friday from 11AM to 6PM; closed weekends.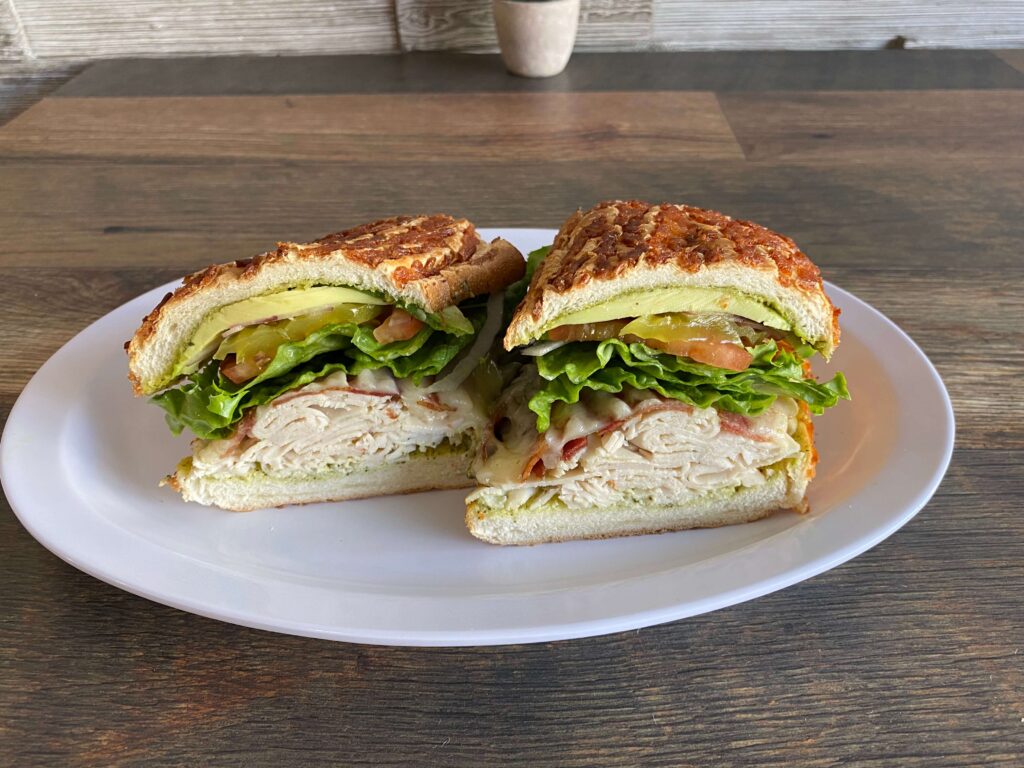 Lou's Cafe

San Carlos
For the past 10 years, Lou's Cafe has opened up locations across San Francisco, winning over lunchtime fans with its extensive and creative sandwich menu. And now Lou is putting down stakes on the Peninsula. Unique offerings include the Pomaikai that pays tribute to tropical flavors with ham, pineapple, jalapeno rings and teriyaki sauce on a sourdough roll or the Space Balls, Lou's take on a classic, which jams meatballs, a housemade marinara sauce and provolone cheese into a soft and sweet roll. Lou's jockeys for attention in a crowded lunchtime field (the Sandwich Spot and Refuge are only a few blocks away) but the more the merrier when it comes to sandwiches. 902 Laurel Street. Open Tuesday through Saturday from 9AM to 5PM; closed on Sunday and Monday.