As days grow shorter, so does the space between breakfast and lunch. The time for brunch is now.
Fambrini's Cafe
Palo Alto
 As a purveyor of breakfast sandwiches, salads and other lunch delights since 1993, Fambrini's Cafe carved itself out as a trusted choice for the busy brunch options in Palo Alto and Stanford. The menu straddles the line between rich and savory bites like the egg sandwich (made with grilled tri-tip and a homemade "jerknaisse" sauce sandwiched between ciabatta) and healthy concessions that don't disappoint, such as a pumpkin seed tuna salad bowl (romaine lettuce, homemade tuna salad, fingerling potatoes, alfalfa sprouts and avocado with an oregano vinaigrette). Although its rooftop terrace was lost during a 2017 remodel, it's been replaced by an inviting large patio to keep brunchtime outdoors. 2500 El Camino Real, Suite 105. Open Monday to Friday from 9:30AM to 4:30PM; Saturday and Sunday from 10:30AM to 3:30PM.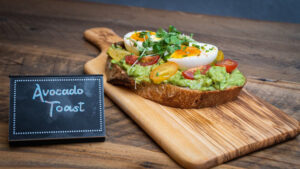 Foreigner

 
San Mateo
No stranger to a vigorous brunch menu, Foreigner offers a mix of upscale yet casual New American cuisine. Their menu is seasonal and plays with ingredients that celebrate the California palate. If looking to add some flair to breakfast staples, try the Bacon Benedict (Cipollini onions, cherry tomato, crimini mushrooms, poached egg with Hollandaise sauce on levain bread) or get cheeky with the Sexy French Toast that uses homemade TCHO-chocolate banana walnut bread topped in mascarpone and seasonal fruits. The savory and hearty options are abundant, which suits this breakfast-lunch fusion well. 60 East 3rd Avenue, Suite 108. Open for brunch Monday to Sunday from 8AM to 2:30PM; for dinner from 5PM to 9PM.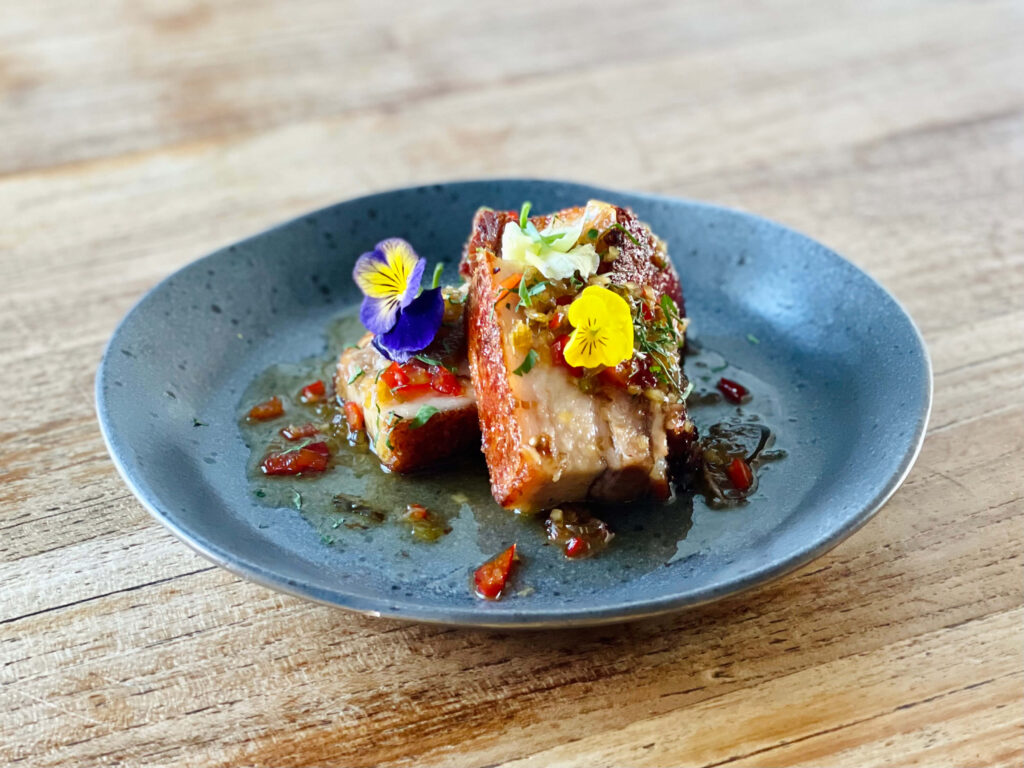 House on First
Los Altos
You're unlikely to find another brunch spot on the Peninsula where the restaurant's atmosphere is as photogenic as its menu. House on First is located a block from downtown Los Altos where a white picket fence and bright yellow door stand between you and an artisan menu. If you're hankering for a sandwich, try the Croque Madame (brioche, Swiss, rosemary ham béchamel with a couple of sunny-side up eggs) and what good is a brunch without the libation option? Their Duck Old Fashioned shakes up the classic by using a duck fat-washed bourbon with a toss of Maldon sea salt. 145 First Street. Open Tuesday to Saturday from 11AM to 10PM; closed on Sunday and Monday.