Get into the holiday spirit with festive outings and eats!
Four Seasons

 

Silicon Valley

East Palo Alto
A cozy mountainside retreat, equipped with mini-chalets and an alpine-inspired menu, is the festive vision behind Four Seasons Silicon Valley's annual holiday pop-up, Après Village. The outdoor terrace of the hotel's signature restaurant Quattro is transformed into a winter wonderland with rustic wooden chalets, sleek fire tables and festival-lit trees. Looking to outdo themselves from previous traditions, Après debuts a new Sweet Shoppe from Pastry Chef Guillermo Soto that offers sugary treats to accompany the holiday activities such as a holiday sleigh and life-sized snow globe to set the scene for the ultimate holiday card. 2050 University Avenue. Après is open to the public through February 27, 2022 from 4PM to 9PM on Friday, Saturday and Sunday. The Sweet Shoppe is open weekends from 3PM to 9PM.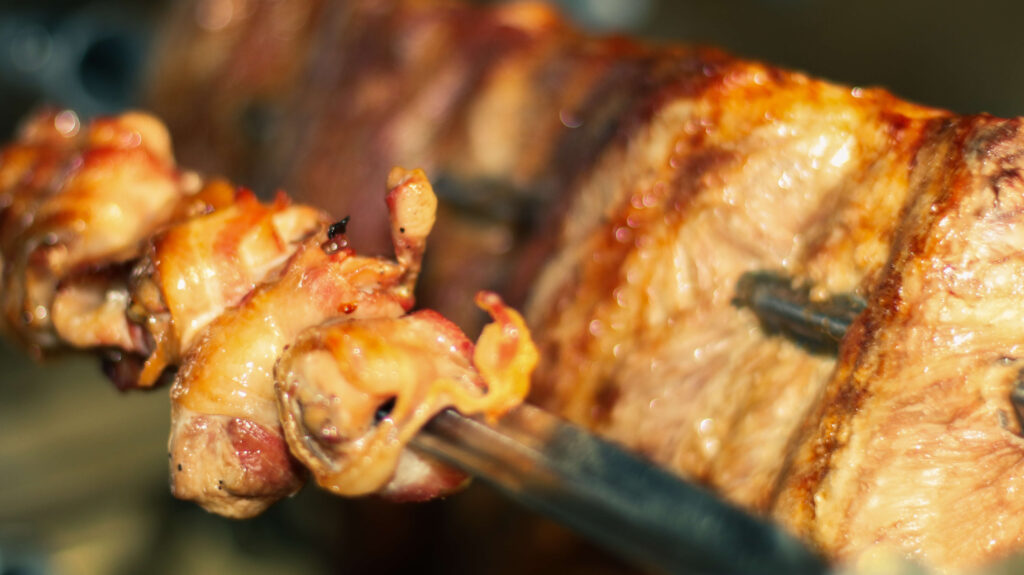 Espetus Churrascaria

San Mateo
The largest seasonal outdoor ice rink in the Bay Area offers 11,000 square feet of real ice during the day and night in downtown's Central Park. Open until January 9, San Mateo On Ice is your chance to participate in a treasured holiday activity—California-style. To round out the full day, head to the Brazilian steakhouse Espetus Churrascaria just two blocks away for a warm and hearty feast. Cozy up next to the cheerful decor as Gaúcho chefs slowly grill choice cuts of skewered rotisserie meats over an open flame and parade their offerings around the restaurant for you to slide off their skewers onto your plate. 710 South B Street. Open for lunch Monday to Friday from 11:30AM to 2:30PM; Saturday from 12PM to 3PM. Dinner hours are Monday to Thursday from 5PM to 10PM; Friday and Saturday from 5PM to 11PM; Sunday from 12PM to 9PM.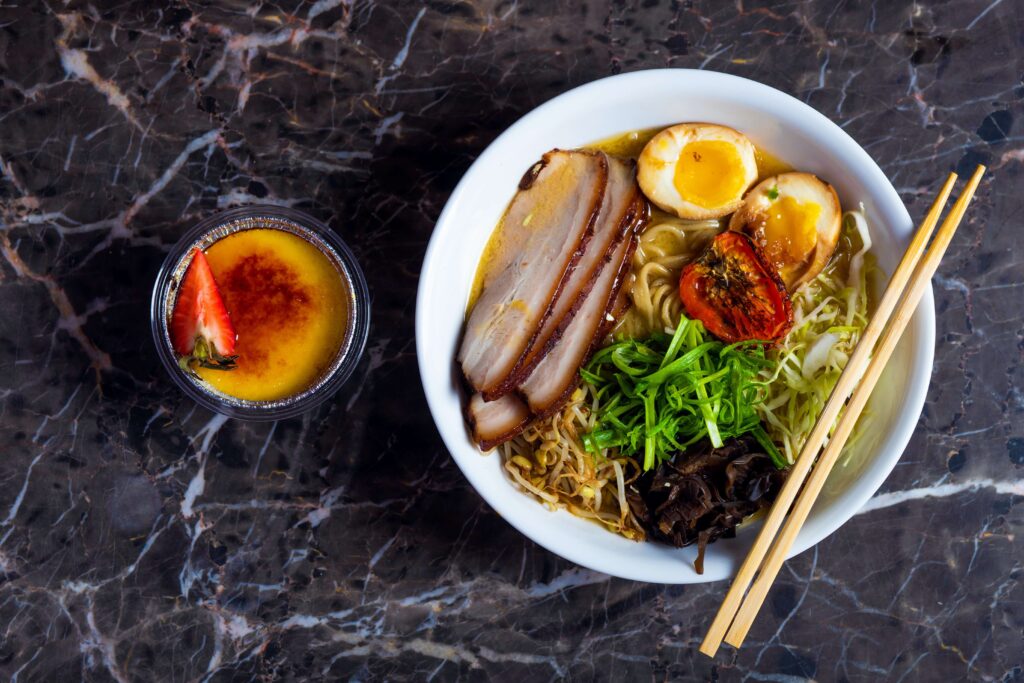 Marufuku Ramen

Redwood City
Redwood City's Courthouse Square becomes a beacon for attracting Santa Claus throughout the month of December. The festivities begin on December 4 with carnival rides, photos with Santa and live entertainment from local high school bands, dancing groups and singing groups before the annual Holiday Tree Lighting on the corner of Hamilton and Broadway at 5:45PM. After the joyful romp, head to Marufuku Ramen nearby to fill the belly with authentic Hakata-style Tonkotsu ramen featuring milky and umami-rich broth made from boiling pork bones for long hours. The exquisite ramen is only available in a few cities—including San Francisco, Oakland and New York—suggesting that Redwood City has joined a company of culinary legends. 865 Middlefield Road. Open weekdays for lunch from 10:30AM to 2PM and for dinner from 4:30PM to 9PM; weekends from 10:30AM to 9PM.