If meals begin with the eyes, then feast upon the artwork displayed inside these eateries.
quail + crane
San Francisco International Airport
Dangling above the dining area inside the Grand Hyatt at SFO's restaurant is the installation The Infinite Gateway of Time and Circumstances by Jacob Hashimoto. The interwoven canopy creates an impression of drifting in and out of visibility through clouds, much like an airplane, and is representative of the hotel's extensive public art collection of paintings, sculptures and mosaics. With a combination of Eastern and Western influences, choose from dishes that range from ramen and dumplings to oven-roasted fish and meats. Suddenly, picking your friend up from the airport doesn't sound like such a chore. 55 South McDonnell Road. Open daily from 6AM to 11AM; 5PM to 10:30PM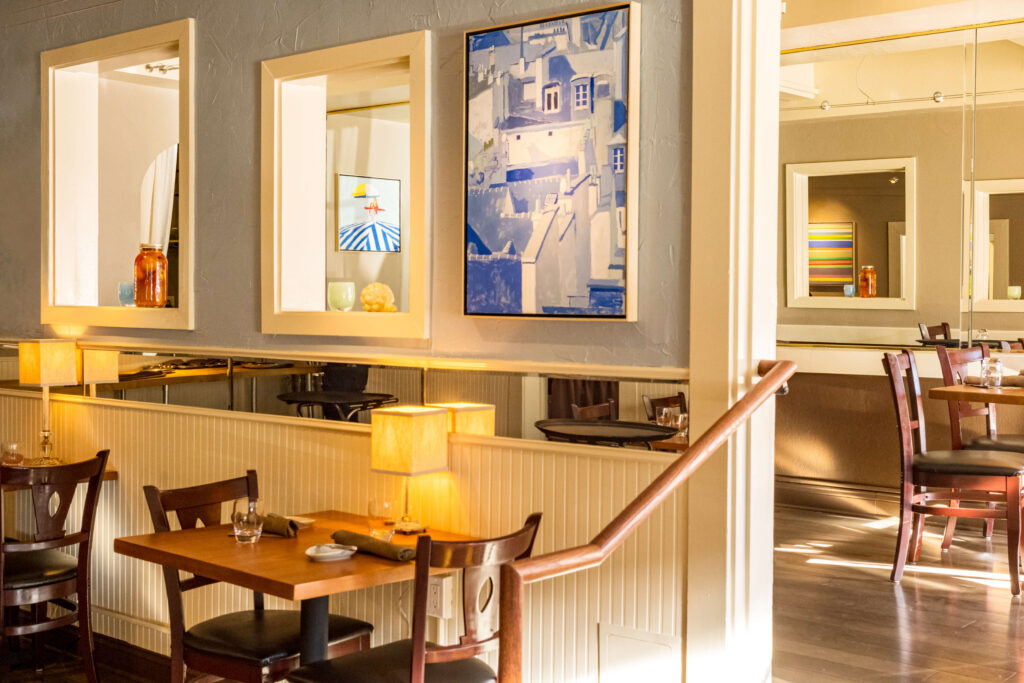 flea street
Menlo Park
It's only fitting that a staple of Menlo Park's dining scene should have walls adorned with the town's most celebrated contemporary painter—one who lives merely a mile from the restaurant. Jesse Cool's Flea Street and artist Mitchell Johnson team up yet again to display his works of colorful Americana on the restaurant's walls in an exhibit running through mid-April. As the winter season begins to thaw, allow a thoughtful menu of fresh, organic and local ingredient-driven selections from chef de cuisine Bryan Thuerk to accompany the views of Mitchell's brilliant landscapes and abstractions. 3607 Alameda de las Pulgas. Open Tuesday through Saturday from 5PM to 8PM. Closed Sunday and Monday.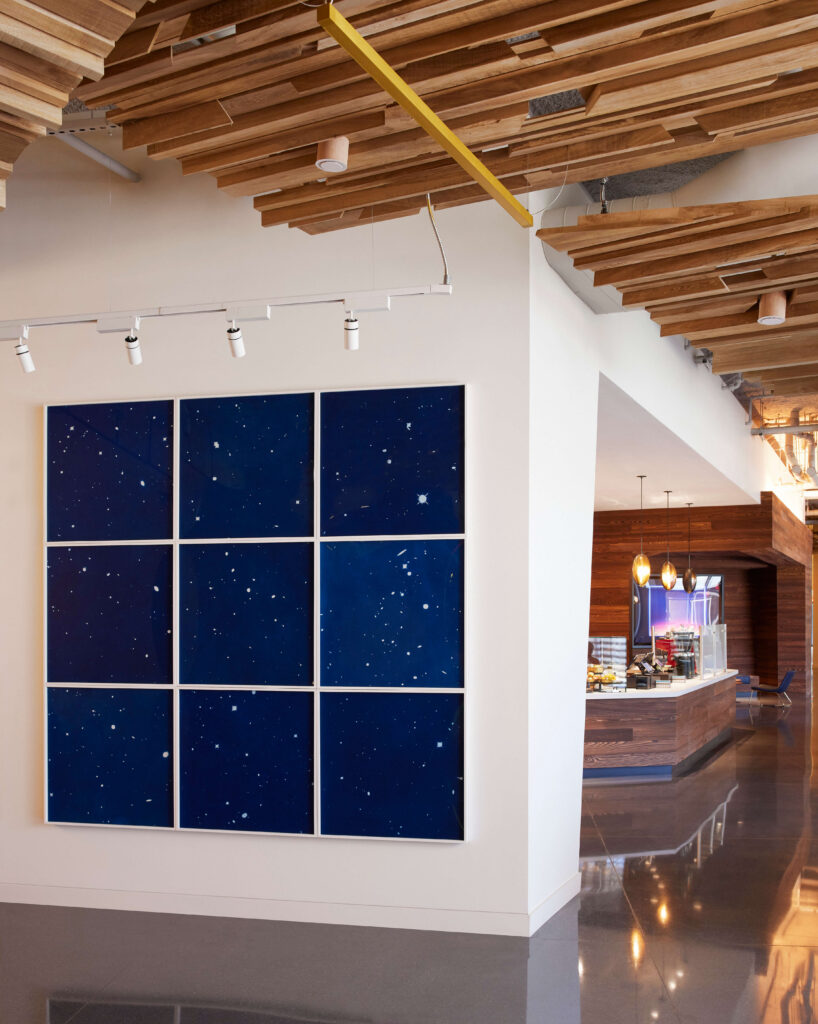 roger
Mountain View
Before you even lift your glass, you're treated to a new angle of our solar system. On the wall of The Ameswell Hotel's Roger Bar and Restaurant is a series of mosaic astral images from Palo Alto's Ala Ebtekar that uses negatives from the Hubble telescope. The hotel's eclectic art collection, which is augmented by a virtual QR code tour, is curated by owner Philip (Flip) Maritz to reflect the region's creative genius and natural beauty. Paired with the art is a menu cultivated from local partnerships with The Midwife and The Baker's bread, Mary's Chicken and Monterey Bay Aquarium Seafood Watch to emphasize marinated proteins and seasonal vegetables with bright salads. 800 Moffett Boulevard. Open for dinner Tuesday through Sunday from 5PM to 10PM; for the bar from 4PM to 12AM; and for brunch on the weekends from 10AM to 2:30PM. Closed Monday.