Shake Shack
Palo Alto
There's a new trend of national and international brands opening their first Bay Area locations not in San Francisco or San Jose, but right here on the Peninsula. The most recent example is the arrival of the beloved New York burger chain Shake Shack to the Stanford Shopping Center. The shop's signature burgers, smashed flat on a griddle for maximum crispiness, will finally be available for locals who've experienced the Shake Shack on their travels and East Coast locals longing for a taste of home. The company has already inserted themselves into the local restaurant scene, creating collaborative menu items like one of their signature "concretes" (very thick milkshakes) with chunks of Manresa Bread's chocolate chip cookies mixed in. Since the Palo Alto Shake Shack is the only one in all of Northern California, expect quite a crowd when it opens this month.   950 Stanford Shopping Center, open weekdays from 10AM to 9PM, Saturday from 10AM to 7PM and Sunday from 11AM to 6PM. 
Woodside Deli
Redwood City
For almost a year, loyal customers of Woodside Deli in Redwood City have been waiting for the 60-year-old institution to reopen. The deli's new owner, Kyle Vogel, has been patiently documenting the process of refreshing the space and getting the building up to code on the business' Facebook page. While Vogel is an East Coast transplant and not a Peninsula native, he's hoping to carry on the tradition of Woodside Deli's founder Dan Galinetti, who retired and sold the business last year. The store finally opened again late last month, with a nearly identical menu of hearty sandwiches, paninis and other Italian specialties. Though the deli case dominates most of the small space, be sure to browse the shelves in back to see the shop's eclectic selection of imported pastas and other dry groceries, along with gelato and various prepared foods in the freezer case. 1453 Woodside Road, open daily from 8AM to 6PM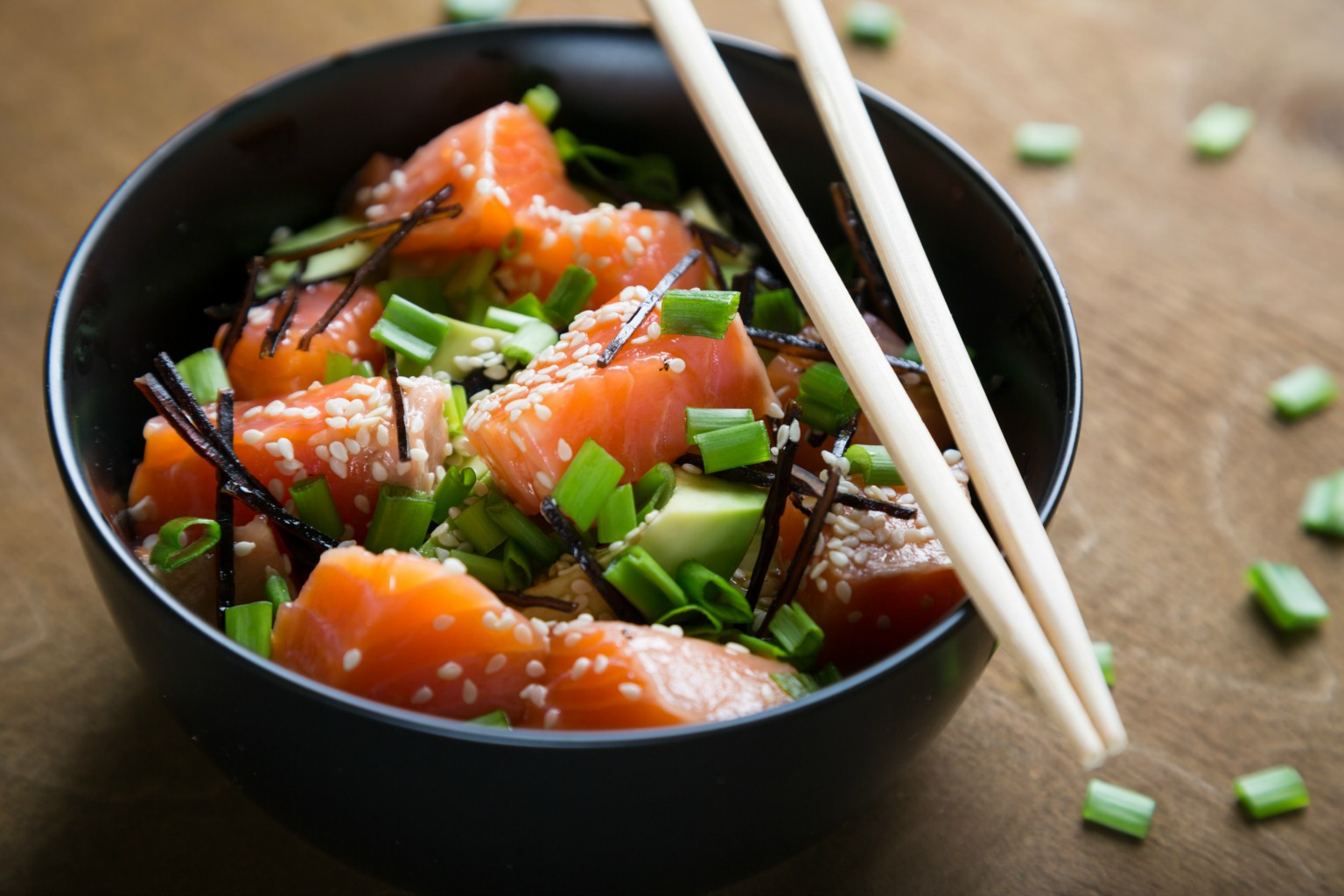 Poke to the Max
San Bruno
Although it seems like poke shops are as common as cupcake bakeries these days, San Bruno's newest Hawaiian restaurant comes with an unusual pedigree. Poke to the Max is run by James Beard Award-winning chef Sam Choy, and the so-called "Godfather of Poke" is taking his lifelong quest to champion authentic Hawaiian cuisine to the Peninsula. If you've only had poke on the mainland, be prepared for a new experience. Unlike the salad bar-style chains that have popped up in recent years, traditional poke is mixed and seasoned before it hits your bowl, so don't expect to mix and match your own toppings. The menu features eight different poke flavors, available by the pound (the most authentic option), on a plate with rice, on a salad or in a wrap or taco. The menu includes other Hawaiian favorites besides poke, including classic "plate lunches," made with rice, macaroni salad and your choice of protein and topped with gravy, grilled onions and a fried egg. 629 San Mateo Avenue, open Tuesday through Saturday 11AM to 7PM and Sunday from 11AM to 6PM; closed Monday.