Menlo Tavern
Menlo Park
This month, the former Menlo Grill inside the Stanford Park Hotel is reopening as an independent restaurant that will be known as Menlo Tavern. The revamped menu will focus on approachable American classics with a California sensibility. Jason Dalling, formerly of Fairmont Hotels and Resorts, will serve as Executive Chef. The redesigned space will include a bar and patio in addition to the main dining room and the goal is to give each of the sections a unique feeling and service style as well as its own menu. Menlo Tavern will also provide family-style catering for events as part of its goal to better serve the local community. Menlo Tavern will be open daily serving breakfast, lunch, dinner and weekend brunch.
100 El Camino Real, Menlo Park. Hours TBD
Salt & Straw
Burlingame + Palo Alto
Salt & Straw ice cream continues to put down Bay Area roots with the opening of two Peninsula shops, one in Burlingame and the other in Palo Alto. Known for its offbeat flavors, the company was started by cousins Kim and Tyler Malek out of a custom push-cart in 2011 in Portland, and has expanded up and down the West Coast. All of the ice cream is made locally, in small batches, and comes in Bay Area-specific flavors like Freckled Mint TCHO-colate Chip made with TCHO chocolate produced nearby in Berkeley, and Mt. Tam Cheese with Toasted Acme Bread from the Ferry Building bakery. While Salt & Straw rotates new, seasonal flavors each month, popular flavors that have helped make the company's name— sea salt with caramel ribbons, honey lavender, chocolate gooey brownie— are always available. Salt & Straw also serves milkshakes, ice cream sundaes and lactose-intolerant options.
Salt & Straw Burlingame, 1309 Burlingame Avenue | Salt & Straw Palo Alto, 250 University Avenue.  Both open 11:00AM to 11:00pm daily.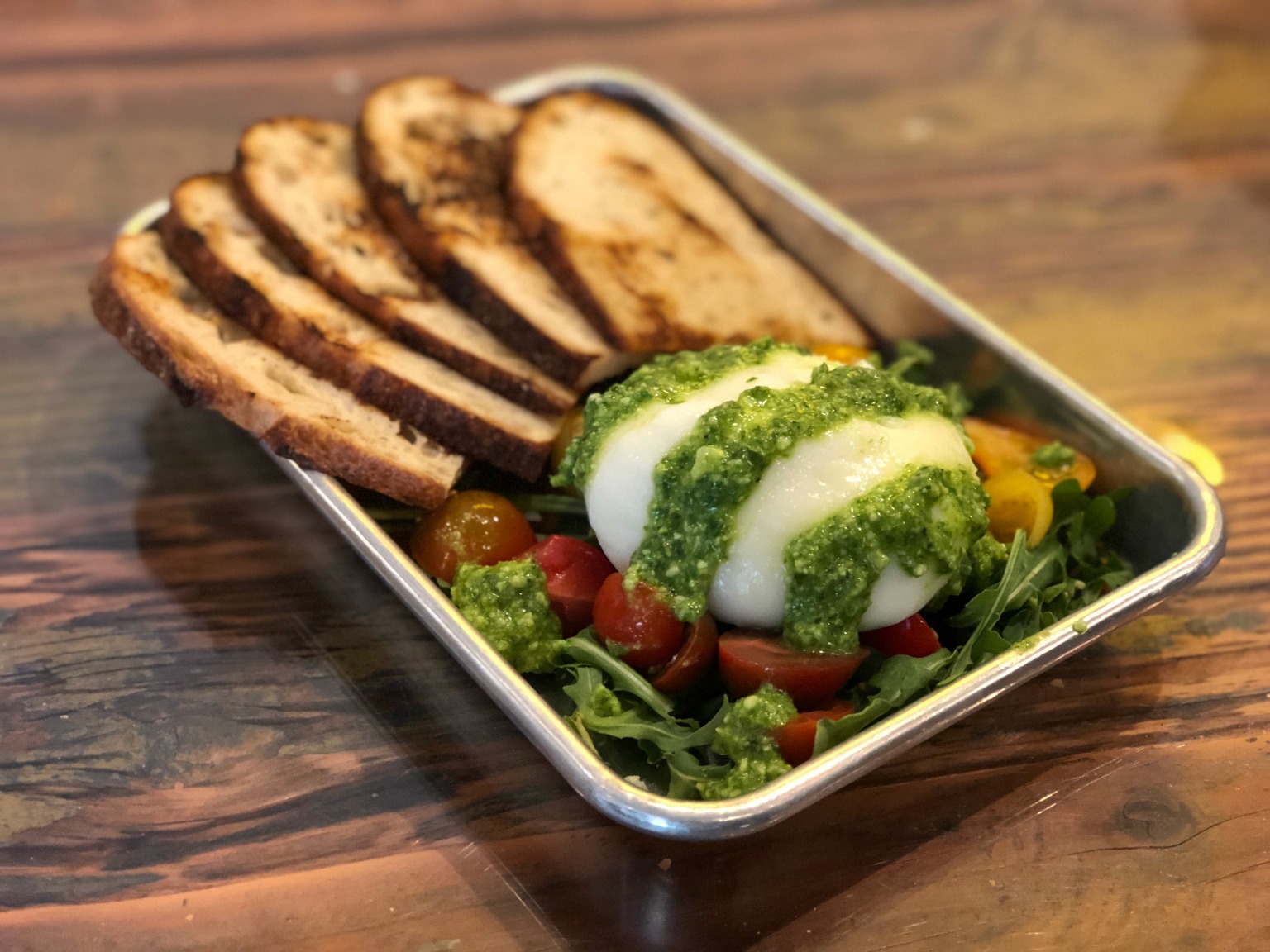 State of Mind Public House and Pizzeria
Los Altos
Brothers Jack and Andrew Smith recently celebrated the first birthday of their brewpub, which began as a Kickstarter campaign in 2017. That same year, the team behind State of Mind Public House and Pizzeria also took home first place at the International Pizza Challenge with one of their hybrid New York City/California-style pies. The "What the Duck" pizza (topped with Toma cheese and sour cherry relish) is just one of the 20 varieties that can grace the menu at State of Mind, which also includes wings, sandwiches and salads. On tap are over 30 types of local beer and cider, which you order at the counter along with your meal and snacks. All of the seating at the restaurant is communal, so customers can grab a seat before checking out the vintage pinball and arcade machines in the corner until their number is called.
101 Plaza North, Los Altos. Open Monday through Sunday, 11:30AM to 10:00PM