Bayroot Lebanese Restaurant
Burlingame
Eastern Mediterranean cuisine is in no short supply on the Peninsula, yet a new restaurant in Burlingame differentiates from the bounty of choices by putting an emphasis on the smaller ingredients that make Lebanese food unique. The playfully titled Bayroot Lebanese Restaurant challenges your tongue to taste the subtle variances. Bayroot, which opened in December, is the first restaurant from Gretta Gerges, who also owns Broadway Tobacconists in Redwood City. She promises homestyle Lebanese cuisine with homemade breads and sauces. Popular entrées include spicy Bamieh made with sautéed okra, tomatoes, cilantro, garlic and lamb shank and smoked eggplant baba ghanouge.
1130 Broadway, Burlingame. Open Monday through Saturday, 11:30AM to 3PM and 5PM to 12AM; Sundays from 5PM to 12AM.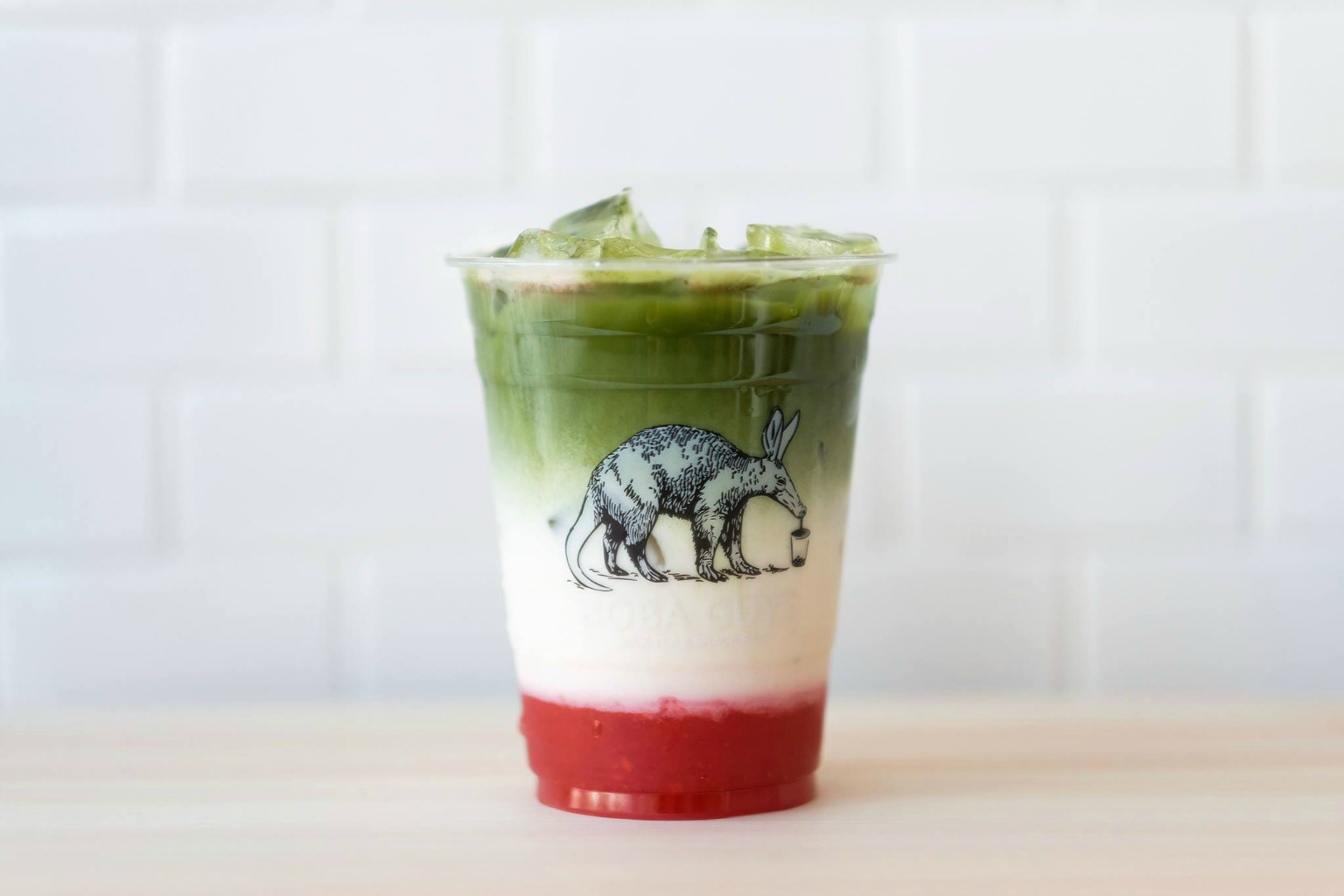 Boba Guys
Palo Alto + San Carlos
Boba Guys specializes in a Taiwanese tea-based drink that typically combines milk, sugar and chewy tapioca balls to create a sweetened refreshment. One of the first items on the menu (and a very popular drink for foodies to post on social media) is the Strawberry Matcha Latte that uses all-natural strawberry purée, a choice of milk and is topped with a shot of matcha. The milky-white stores keep the mood minimalistic, beyond a Star Trek reference ("Drink Well and Prosper" one image reads) and their anomalous logo of an aardvark, a whimsical animal that has a built-in straw.
855 El Camino Real, Palo Alto. Open Monday through Friday, 10AM to 8PM; Saturday 10AM to 9PM; Sunday 11AM to 6PM I 872 Laurel Street, San Carlos. Open Monday through Thursday 9AM to 8PM; Friday 9AM to 9PM; Saturday 12PM to 9PM; Sunday 12PM to 6PM.
Bottleshop
Redwood City
Redwood City's newest wine bar and club, BottleShop, shines with a straightforward appeal. There's little to distract from its 35-bottle selection for glasses of red, white and sparkling wines (with an emphasis on champagne and Californian wines), snacks like charcuterie, cheese and focaccia to complement the fruity profiles and a palpable ambiance for jazz. Either with Miles Davis on the speakers or when performed live by the local Wiatt Grant Quartet, jazz and music are as important to BottleShop as the corkscrew for owner Zu Tarazi. The longtime Redwood City resident cut his teeth at Cafe Borrone in Menlo Park before he and his wife Kristi Borrone opened Station 1 Restaurant in Woodside.
2627 Broadway, Redwood City. Open Monday through Sunday, 3PM to 10PM.