Words by Johanna Harlow
For those who welcome surf and sand, head coastside for restaurants with stellar sea views.
moonraker
Pacifica
There's nothing quite like enjoying Rockaway Beach with your Oysters Rockefeller. Moonraker—named after the clipper's sail—is sure to sweep you off your feet with its coastal views and contemporary seafood dishes. For crustacean devotees, take a crack at buttery lobster tails or Dungeness crab legs. As for cocktails, sip a Siren Song (blueberry vodka and fresh lavender lemonade) or savor a Pacific Sunset (vodka with passionfruit and guava sparkling wine). With respect to seating, we highly recommend sliding into one of the restaurant's couch-like booth seats so everyone can face the window. Even the not-so-sunny days at this location are magical with moody skies complementing the waves as they crash dramatically on shore. 105 Rockaway Beach Avenue. Open Sunday 10AM to 2PM; Sunday to Friday from 4PM to 9PM; Saturday from 12PM to 9PM.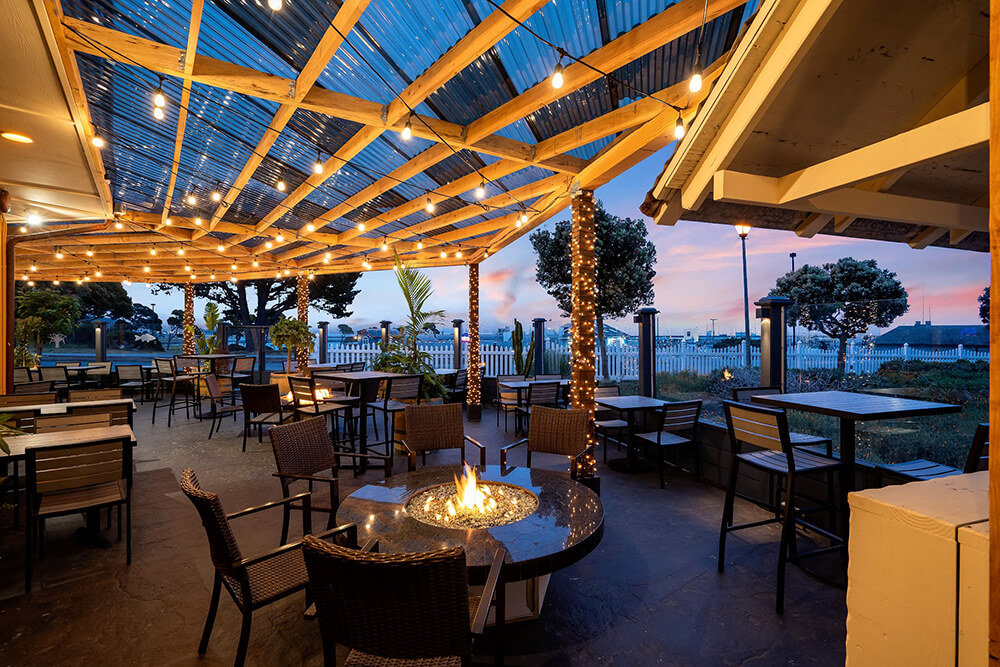 Cover Image: Courtesy of Jesse Meria / Image: Courtesy of La Costanera
la costanera
Half Moon Bay
How about adding a Latin American twist to your surf and turf? With lomo saltado, anticuchos skewers, aji de gallina and arroz con mariscos, La Costanera offers plenty of Peruvian classics. You might also opt for a cebiche tasting, which includes three variations of the country's national dish. Whether comprised of sushi-grade ahi tuna, calamari, shrimp or another kind of fresh fish, the zesty marinade of lime juice, aji rocoto peppers and cilantro (also referred to as "leche de tigre") accents everything effortlessly. Elevated on the second story with floor-to-ceiling windows and a glass-rimmed patio, La Costanera allows for optimal sea view soaking. The interior has a charm all its own with lime booth seats, illustrated pillars and playful light fixtures. 260 Capistrano Road. Open Thursday to Sunday 11AM to 9PM; Tuesday to Wednesday 4PM to 9PM. Closed Monday.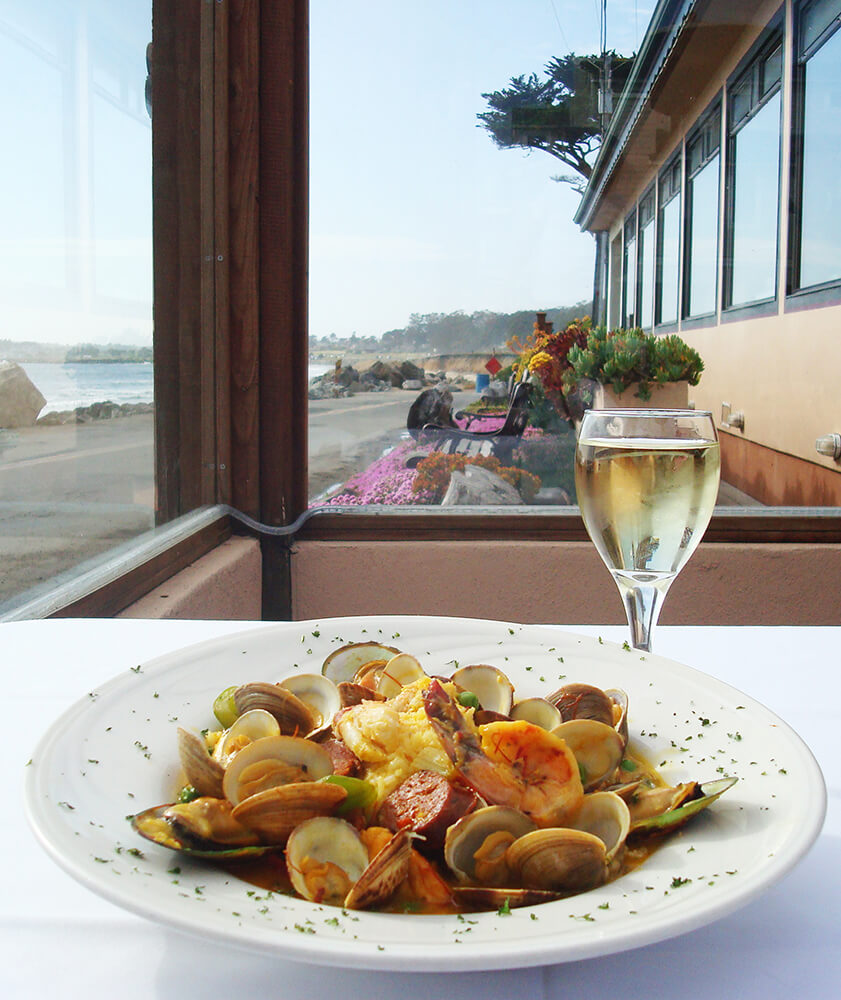 Image: Courtesy of Sheri Lewis

miramar beach restaurant
Half Moon Bay
Fun fact: The Miramar Beach Restaurant was originally built as a Prohibition speakeasy (and overseen by a redheaded madam nicknamed the "Boss"). With such a colorful past, it's fun to imagine clandestine midnight meetings with rum runners—while dining on blackened Scottish salmon. With offerings ranging from calamari steak to Cajun lobster pot, sea scallops to prawn carbonara, there are plenty of ways to celebrate the ocean's bounty. But before diving in, order the baby artichoke cakes as your starter. It's hard to go wrong with cheesy, pan-grilled artichoke hearts with roasted garlic aioli on a bed of baby greens. Miramar Beach Restaurant is good any time of the day—but with live piano music and glass fire pits, it's particularly cozy in the evenings. 131 Mirada Road. Open Monday to Friday from 12PM to 8PM; Saturday to Sunday from 12PM to 8PM.