Words by Elaine Wu
Yakitori is the Japanese style of charcoal grilled and skewered meats . . . here's a mix of choices.
izakaya ginji
San Mateo
This casual spot is as close to a Japanese pub as you'll find on the Peninsula. Izakaya Ginji offers a wide variety of items on their menu including sushi rolls, donburi (rice bowls), Japanese curry dishes and "Japanese Tapas" such as Garlic Teriyaki Tontoro (pork cheek) and Ika Stick Karaage (dry fried seasoned squid). But it's their yakitori menu that shines. Served from 5PM-8:30PM, preparations include soy-marinated, salt-seasoned or "tare" sauce-basted veggies and meats with offerings like chicken gizzard and quail eggs for the more adventurous foodies in your party. 301 East 4th Avenue. Open Thursday from 11:30AM-1:30PM; Monday through Wednesday and Friday through Saturday from 11:30AM-2PM; Monday through Saturday from 4:30PM-9PM. Closed Sunday.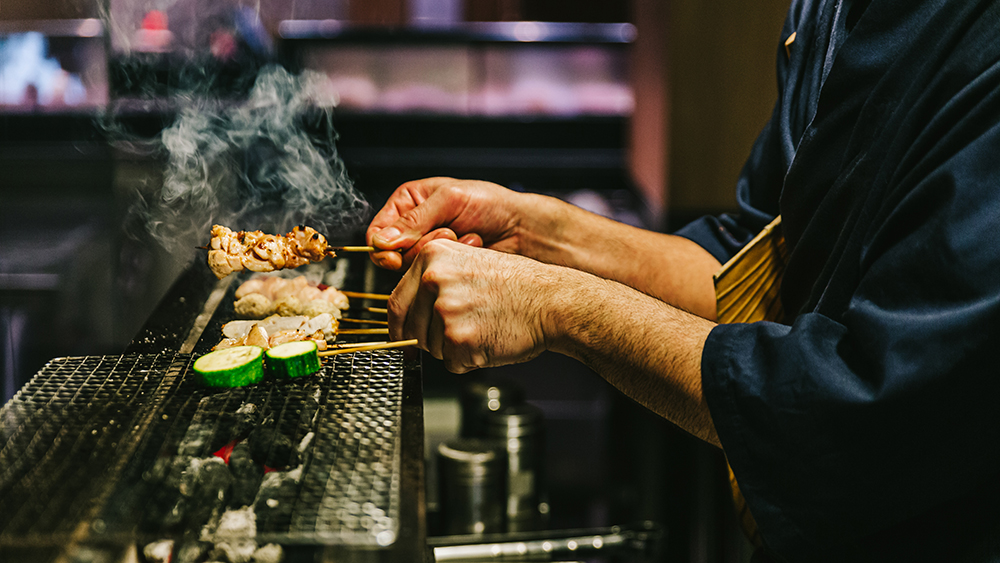 sumika grill
Los Altos
If you're looking for an authentic Japanese experience, this no-nonsense yakitori restaurant delivers. The moment you walk in, you'll smell tantalizing aromas emanating from the kitchen's charcoal grill. Yakitori items on the menu span a range of chicken, pork, seafood, veggie and beef selections, including American Wagyu beef with apple onion steak sauce and asparagus roll wrapped in black pork slice. Seasonings vary from ponzu and miso to plum sauce. Lunch offers additional items such as donburi and bento boxes. 236 Central Plaza. Open daily from 11:30AM-1:30PM; Monday through Thursday from 5:30PM-7:30PM; Friday through Sunday from 5:30PM-8PM.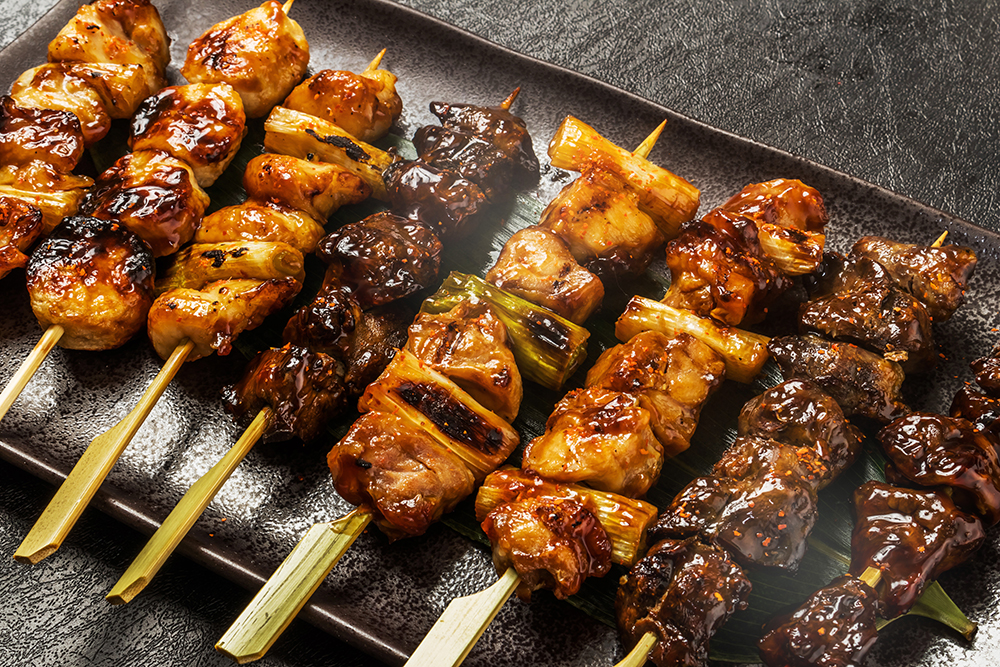 hikari sushi & grill
Redwood City
Hikari offers a wide variety of different Japanese items to please just about everyone, from noodle dishes to nabe (hot pot) and plenty of sushi rolls. As an extra bonus, they have a selection of grilled skewers perfect for the yakitori beginner. Highlights include the kamo (duck breast), hotate (scallops) and shishito peppers topped with bonito flakes. It's the perfect place for those who want to try yakitori without being intimidated by an overwhelmingly large menu or too many offal offerings. The setting is clean, modern and comfortable. 490 El Camino Real, Suite 140. Open daily from 11:30AM-2:30PM and 4:30PM-8:30PM.