Porta Blu
Menlo Park
The words "hotel restaurant" probably conjure up images of bland furniture with even less exciting food, but Hotel Nia's Porta Blu is anything but boring. Your first clue comes when you realize that the restaurant's titular blue doors aren't near the entrance but are instead suspended above the main dining area. Ceiling decor aside, the real action at Porta Blu takes place in the open air of the restaurant's patio. Almost every piece of the Hotel Nia was custom-designed, and that helps keep up the illusion that you're eating in a coastal villa rather than a few hundred feet from 101. The smartly-outfitted bar staff are pouring cocktails like the "Courtyard Fresco" (lime, salted watermelon and vodka, $16) for guests to sip poolside along with various mezze and pita bread. Porta Blu's menu also runs to larger entrees including Turkish chicken kabobs ($24) that certainly will draw in a dinner crowd from outside the hotel grounds.
200 Independence Drive, open daily from 6:30 AM to 10:00 PM.
Taverna
Palo Alto
This is the first time Thanasis Pashalidis and Hakan Bala will be in charge of a restaurant, but they're certainly no strangers to the Peninsula dining scene. The longtime friends first met and worked together at the Palo Alto institution Evvia, and Pashalidis went on to join the team at other notable restaurants including the Village Pub and Mayfield Bakery. While they and executive chef William Roberts (most recently of Dio Deka in Los Altos) have fine dining experience to spare, their new project is trying to strike a more casual vibe. The menu focuses on bites and small plates, drawing inspiration from the small neighborhood restaurants in Greece from which Taverna takes its name. The team behind Taverna hopes that with a constantly rotating menu based on seasonal produce and a wine list that features bottles from small, exclusive Greek producers, they can offer something fresh. And besides the saganaki ($16), an appetizer of pan-fried cheese flamed tableside, there will be another unusual sight in Taverna's dining room—the restaurant's co-owners both plan to work shifts waiting tables. 800 Emerson Street, open Monday through Thursday from 5:00 PM to 10:00 PM, Saturday 5:00 PM to 11:00 PM.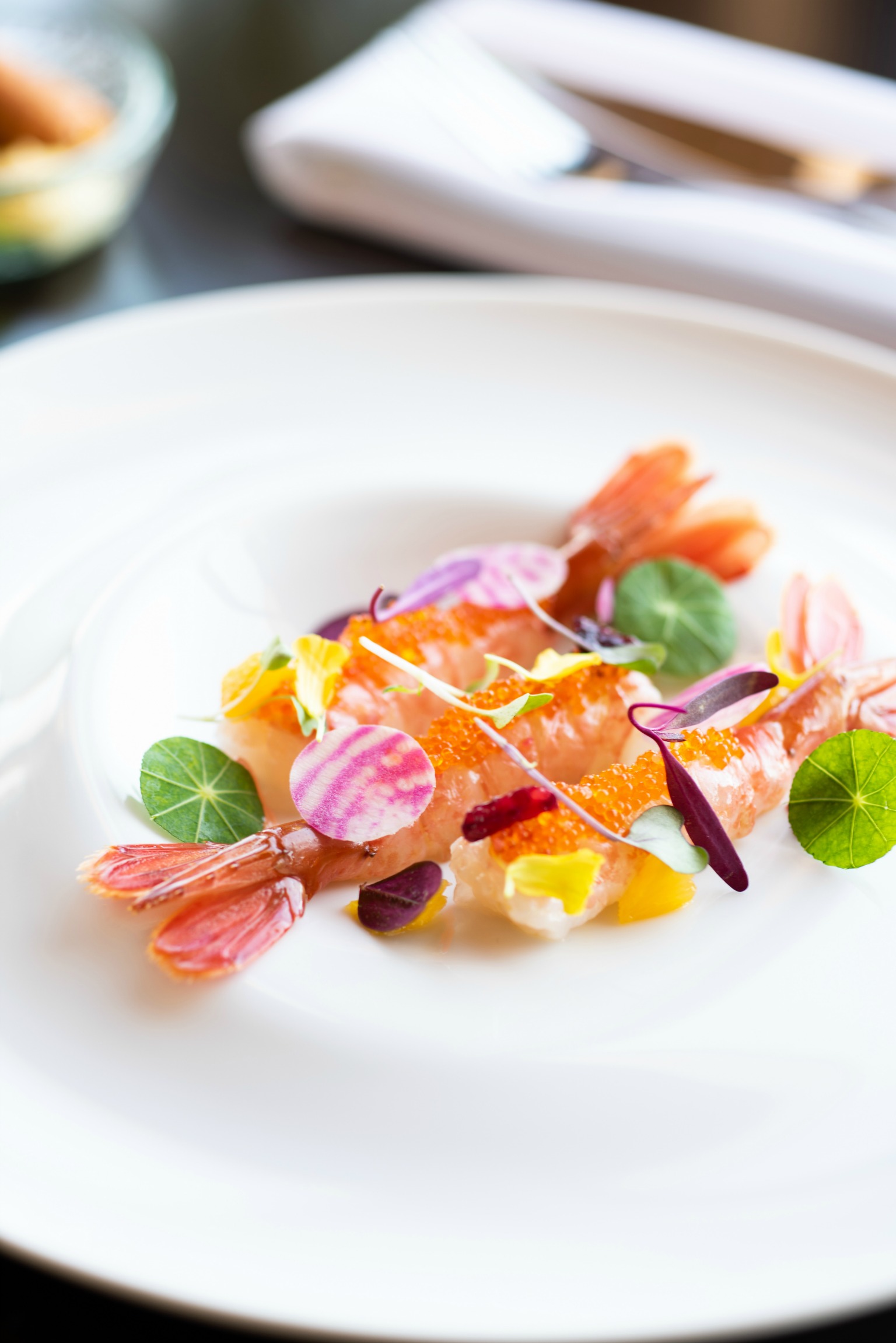 Impression
Half Moon Bay
If your experiences dining in Half Moon Bay have been limited to a deli sandwich enjoyed on the beach, make a point to visit Impression on your next trip to the coast. With a second-floor dining room that offers stunning views of the waves crashing into Maverick's beach, the restaurant's chef Florent Courriol is striving to offer food that lives up to the scenery. Mixing the French cuisine of his early years with Asian techniques, Courriol has created a prix-fixe menu that highlights the best of Californian produce and seafood. At dinner, three courses (an appetizer, main and dessert of your choice) is $49, with the option to add other items. Though the menu rotates frequently, recent dishes run the gamut from grilled octopus with romesco to duck confit. But if a set menu just isn't your thing, stop by for Sunday brunch, which includes options like a homemade cinnamon roll ($8).
260 Capistrano Road, open Wednesday through Saturday from 5:30 PM to 9:00 PM, Sunday 11:00 AM to 3:00 PM.