Words by Sheri Baer
Growing up on the Peninsula, Greg Alden noticed that his day-to-day life carried a noticeably different flavor than steeped-in-tech Silicon Valley. "Some of my earliest memories are of sneaking the Andes chocolate mints from the housekeeping carts when no one was looking," he recalls with a smile. "I remember driving to a hotel with a new mattress on the roof of our Volvo station wagon because Room 13 needed a new bed and wondering why someone would take the time to fold the end of the toilet paper roll into such a nice triangle shape."
That Greg was born into the hospitality business is a truism—and one that resonates even more deeply in 2022, as he continues to steer through tumultuous (and yes, 'unprecedented') times in the hotel industry. The milestone 50th birthday that Greg's been anticipating perfectly coincides with the 50th anniversary of Woodside Hotel Group, the collection of independent hotels boldly started by his parents in 1972.
"I was born the year the company was founded," Greg affirms. "My formative years of growing up were the formative years of my parents building this business and they just kind of went in lockstep."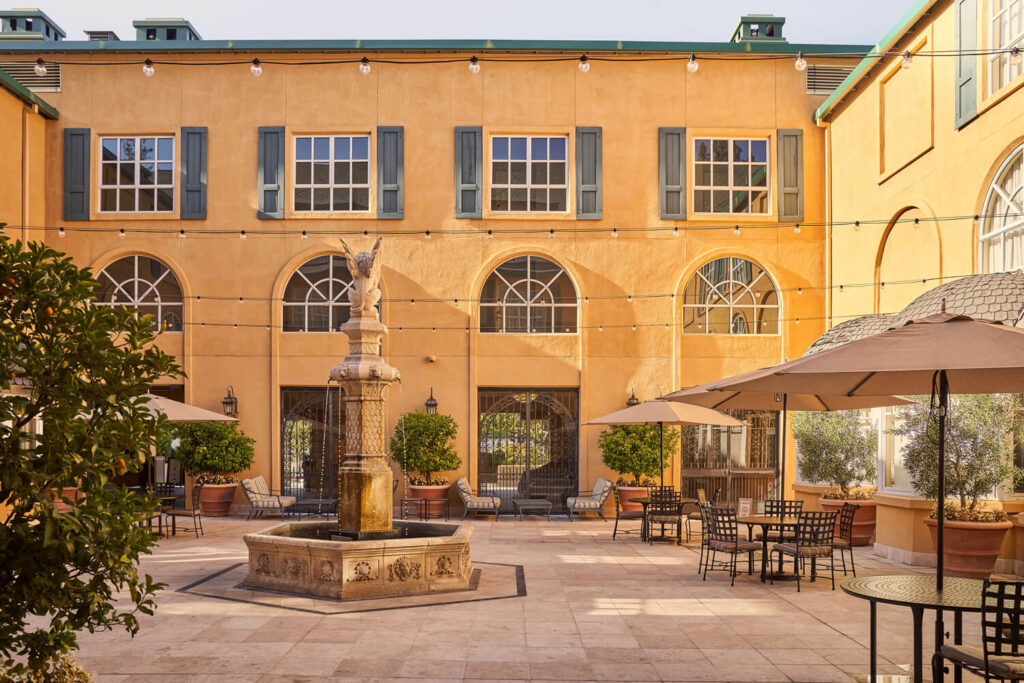 As Woodside Hotel Group's origin story goes, Greg's parents, Ellis and Katherine, were East Coasters who shared a dream of coming west. "California was literally the golden land to them," Greg explains, "the land of opportunity." In 1966, the couple settled in Menlo Park and began to raise a family; Ellis pursued a law career and Katherine programmed computer simulations for Stanford Research Institute. The California dream they envisioned crystallized just after Greg was born: An opportunity came up to buy a 36-room bluff-facing motel on the Sonoma coast. As Greg recounts, "That started the sight-unseen-no-experience-whatsoever transition from being a lawyer and a super computer programmer into learning the hotel business."
With an eye to renovate and expand what is now The Lodge at Bodega Bay, the entrepreneurial hoteliers bought adjacent land—and grew organically from there. Working with a bootstrapping, family-run mindset, they built and opened the Napa Valley Lodge in Yountville in 1979, The Stanford Park Hotel in Menlo Park in 1986, the East Bay's Lafayette Park Hotel & Spa in 1987, followed by the purchase of the Monterey Plaza Hotel & Spa in 1993.
"The commonality of all our properties is their unique sense of place and welcoming spirit," notes Greg. "The iconic locations and experiences are distinctly California—whether it's smelling the fresh Pacific breeze in Monterey or sipping wine in Yountville."
The Alden family resettled in Woodside, which is where Greg, along with his older brother and younger sister, came of age. "Woodside back then felt like a casual, country town with lots of memories of riding my BMX bike, meeting friends at Roberts and just sitting out at the town center and watching cars and horses go by," he reminisces. "I feel like it was a pretty free-rein childhood."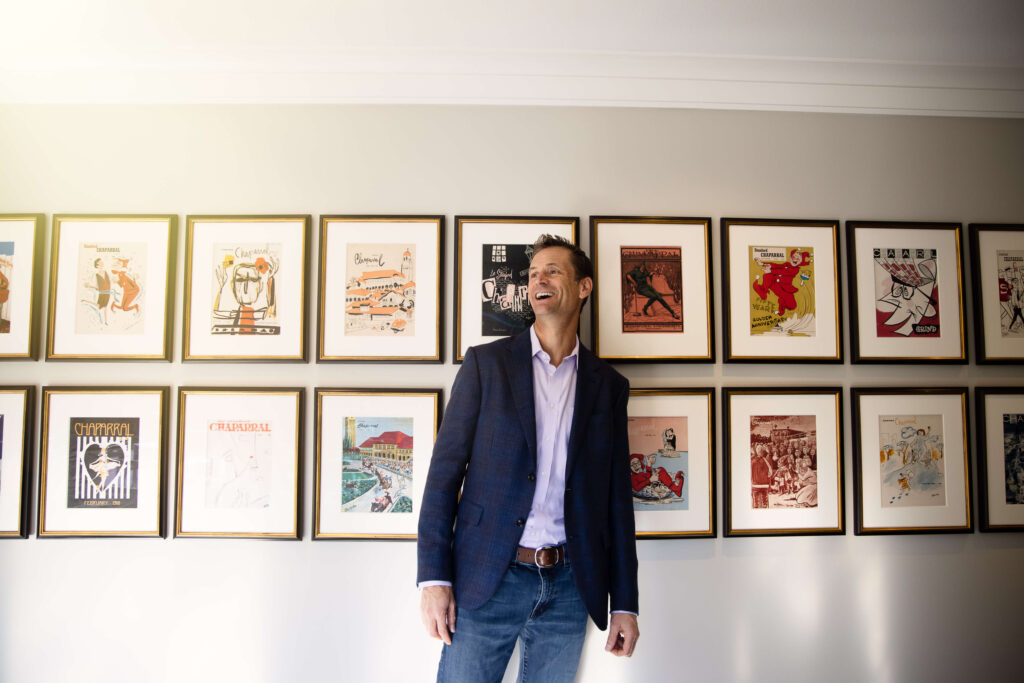 Throughout his youth, Greg's parents always referred to the company as a family business. Still, he says, he never felt unduly pressured, and indeed, his siblings pursued different paths. After graduating from Menlo School, Greg attended Dartmouth College as an art history major followed by post-graduate studies in architecture in Florence. He initially joined Woodside Hotel Group to help with redevelopment and renovations but left to pursue his MBA and explore the world of real estate investment. The turning point came in 2005, when his parents announced their plans to step down. "They built the business bigger than their dreams had ever been," he reflects, "really, from being a sole innkeeper to running an organization competing with top-tier hotel companies."
For Greg, it was decision time: In or out?
He followed his gut and went all-in. "At the core, I'm a people pleaser. I'm a middle child. I just love hospitality and the joy that comes from uplifting others," he reasons. "And I grew up watching my parents create special places, and that was really where my heart was."
Assuming the role of president and CEO, Greg learned by doing, grateful that his parents prioritized hiring seasoned hospitality veterans at the property level and visionaries in the corporate office—the perfect blend of mentorship. Under his oversight, the company cemented its stake as the largest operator of independent luxury hotels in Northern California, with five owned and managed hotels, nine restaurant/café/bar venues and three spas. With the addition of San Francisco's Hotel Driscoll in Pacific Heights and the Harvest Inn in St. Helena, Greg also brought third-party management into the fold.
Now residing with his wife and three children on a neighbor-friendly Menlo Park cul-de-sac, Greg views one professional task as absolutely vital in his mix of responsibilities: "Every day, I read every guest comment—Yelp, Google, TripAdvisor, you name it, for every hotel and every restaurant. I read every single one of them because our core principle is to enrich people's lives and I care so much about delivering that experience."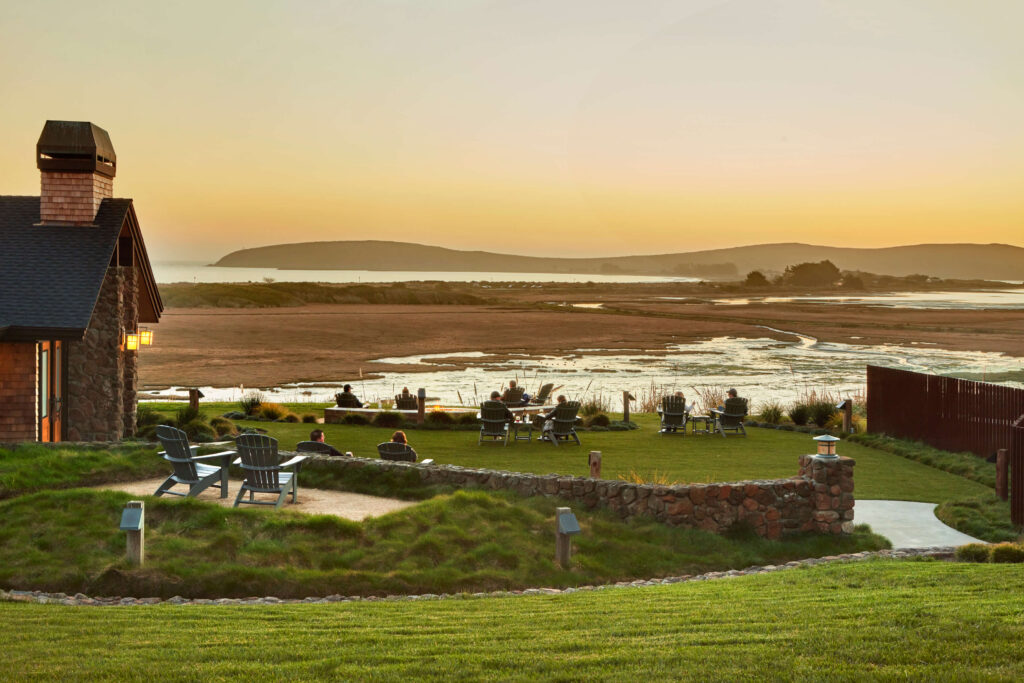 With Woodside's hotels consistently ranked top in their markets, Greg is energized by the feedback: "'We got engaged there,' 'We come every year on our anniversary,' 'We had a lovely meal'—sometimes, it's just a great cup of coffee being proactively topped off or having a s'mores kit unexpectedly offered at a fire pit." When a ball does get dropped, he views it as an opportunity. "We can take that suboptimal experience, circle back with the guest and write a last chapter that's even better," he says. "We can deepen our connection with that individual by showing empathy, by apologizing and by offering to make it right."
In a reflection of the current times, an appreciative review recently caught his eye. "We hadn't been away for two years because of COVID," shared the guest in her post, "and we went to the Sonoma Coast and were able to just relax and inhale deeply and feel good about things again."
"You read that," beams Greg, "and you say, 'Wow, we did it!'"
For Greg, "We did it!" can also be construed more broadly, given the pandemic's shadow that's fallen over the entire hospitality industry. "On March 19, 2020, we were forced to shut down every hotel, every restaurant, every spa," he recounts, clearly still shaken by the memory. "We had to make a lot of gut-wrenching calls on what to do to downsize the organization, to be able to ride out the uncertainty of the storm and to ensure that we could survive to hire people back and continue to be an employer."
Two years later, Greg sees the bounce-back happening, as Woodside Hotel Group's scenic locations offer respite and escape—along with a unique ability to blend business and leisure. "People can go to Monterey Plaza and they can work and have a meeting," he notes, "and then they can go play a round of golf or go to the aquarium with their kids."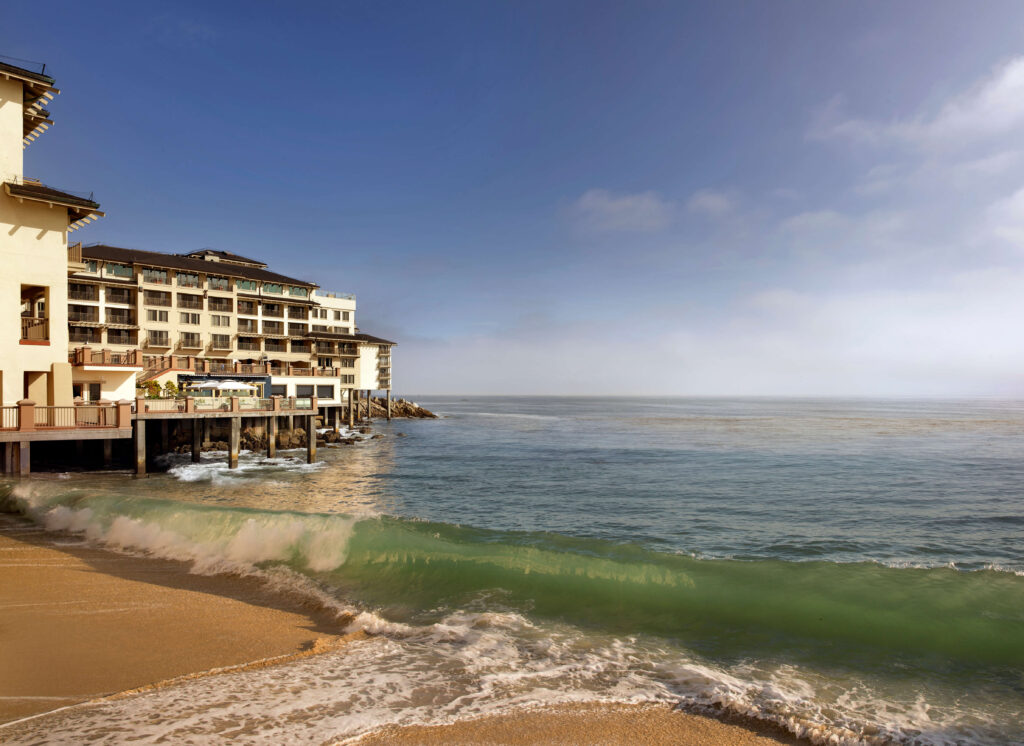 Positioned as an "Oasis in Silicon Valley," even The Stanford Park Hotel in Menlo Park carries that unique sense of place with artwork tied to Stanford University and the Peninsula. The walls and hallways are full of local lore: An aerial view of The Dish. Crystal Springs Reservoir. Original Big Game programs. Portraits of Stanford luminaries including U.S. Presidents, Supreme Court Justices, Olympians and Nobel Prize winners. "By being regional and family-run, we can make sure that our hotels really feel like they're a part of the fabric of the community," observes Greg as he passes through the property's cozy Menlo Tavern, which serves as a gathering spot for both Peninsula locals and guests.
In conjunction with Woodside Hotel Group's 50th anniversary, the company is rebranding its properties as the Woodside Collection, to reflect the common thread of "West Coast hospitality" that ties the independent hotels together. And although Greg hasn't had time to fully process this milestone year, his sense of purpose is unwavering: "I feel resiliency and a desire to double down—I think about my parents who came here with this unbridled optimism and energy and love for Northern California and that's what we want to share."