On this particular day, the door at Feldman's Books in Menlo Park keeps opening and closing, as Andy Miller carries in armfuls of books to set down on the counter. Although no question has been asked, he gestures defensively at the growing pile. "There's an illness called bibliofilia," he explains. "Collecting books is a gentle madness."
It turns out that Andy is a former used bookseller. After closing down his Mountain View shop, he's gradually selling off what's left in storage. He's here to see if Jack Feldman, whose business is still chugging away on El Camino, wants to buy any of his titles. While Jack glances at spines, and sifts through the choices, the two reminisce about Menlo Park and Palo Alto's once-flourishing used bookstore trade, not surprising given the academic and literary influences of nearby Stanford. "Know Knew Books, The Book Rack, William P. Wreden, Megabooks," Andy ticks off. "Wessex, Renaissance, Chimera, Minerva's," Jack chimes in. As the morbid exercise continues, they account for nearly a dozen local businesses that have come and gone.
The cause of death? Hiked-up rents. Amazon. The invasion of Kindles and ebooks. "There's no place in the Bay Area more wired than the Peninsula and Silicon Valley," Andy notes. "I think rent definitely knocked a lot of people out," says Jack. "Who can afford it? You have to sell a lot of books each month just to continue on."
Specializing in used, rare and out-of-print books, Jack opened Feldman's Books in 1996, in one of Menlo Park's oldest buildings, actually two structures, connected by an open-air patio that invites contemplation and lingering. Reflecting back on his original motivation, "There are two things that I knew anything about. One was birds and one was books," he says. "No one was going to give me a job studying birds."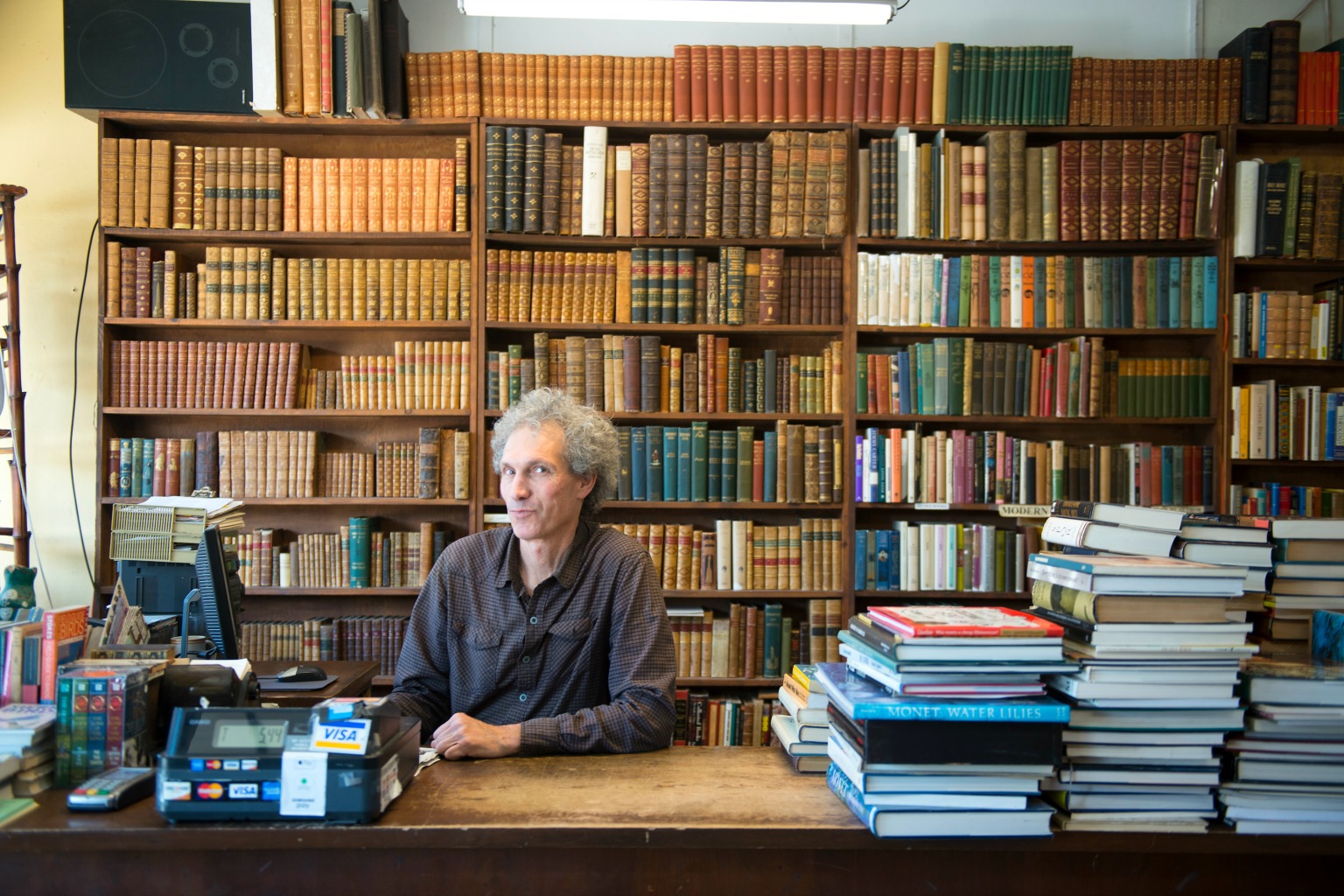 Originally partnered with his brother, Steve, who still works at the store, Jack started with an "open sign, a cash register and a few books." Over the last 22 years, his stock has grown to 50,000 titles, categorized by a subject index and map at the store's entrance—American History to Zen—with everything from fishing to physics in between.
"I try to pick out things that are interesting to people, a lot of academic-type things or literary or just weird or unusual," Jack says. On the nostalgia side, in a pile by the front desk, a MAD magazine issue from April 1971 (originally 35 cents and still cheap at $3.00) shows a sign over the White House eerily proclaiming, "This Country is Out of Order." Starting at $1.50, most used books in the store average $7 to $10 with rare and first editions ranging up to $1,000.
The door opens again, and this time, Martin Tapay wanders in. Martin drove up from San Jose for a doctor's appointment—making sure to build a Feldman's stop into his schedule. Anytime he enters a used bookstore, Martin says he makes it a practice to buy at least one book. He is clearly helping keep stores in business. Today, he buys close to 20, a selection of titles that match his interests, including California history (The Battle of Santa Clara) and space exploration (Carrying the Fire). "It's a long way to come, but he's got a lot of good books," Martin says.
Less than two miles away, Bell's Books is holding down the fort in downtown Palo Alto. Providing new, used and rare books since 1935, Bell's is a true brick-and-mortar bookstore beacon of hope, with 350,000 volumes in 500 subject categories, housed in an historic two-story storefront. Founded during the Great Depression by Herbert Bell, the family-owned store moved four times before permanently settling in on Emerson Street. Herbert's daughter, Faith Bell, is the current owner. "Thank goodness this building came up for sale in the early '50s," Faith recounts. "My dad was ornery and wouldn't withstand any increase in rents, and so he would pack up all the thousands of books, tear down all the shelves and move to another location."
Walking into the store, eyes are drawn every which way—bookshelf-lined walls soar up to a 24-foot ceiling, stacks and stacks, title after title, along with table displays and more precious volumes in locked antique cabinets. Assessing the breadth and depth of Bell's constantly updated stock, Faith justifiably beams with pride, "There are so many treasures tucked away here. We are always saying, 'Oh, look what we have!'" Just the collection of first and early editions boggles the mind—starting at $7 and ranging up to $5,000—rare gems like H.G. Wells' The Time Machine, including a handwritten postcard by the author, Poems by Emily Dickinson and a signed T.S. Eliot to more current Kurt Vonnegut novels and even George R. R. Martin's signature in a first-edition Game of Thrones.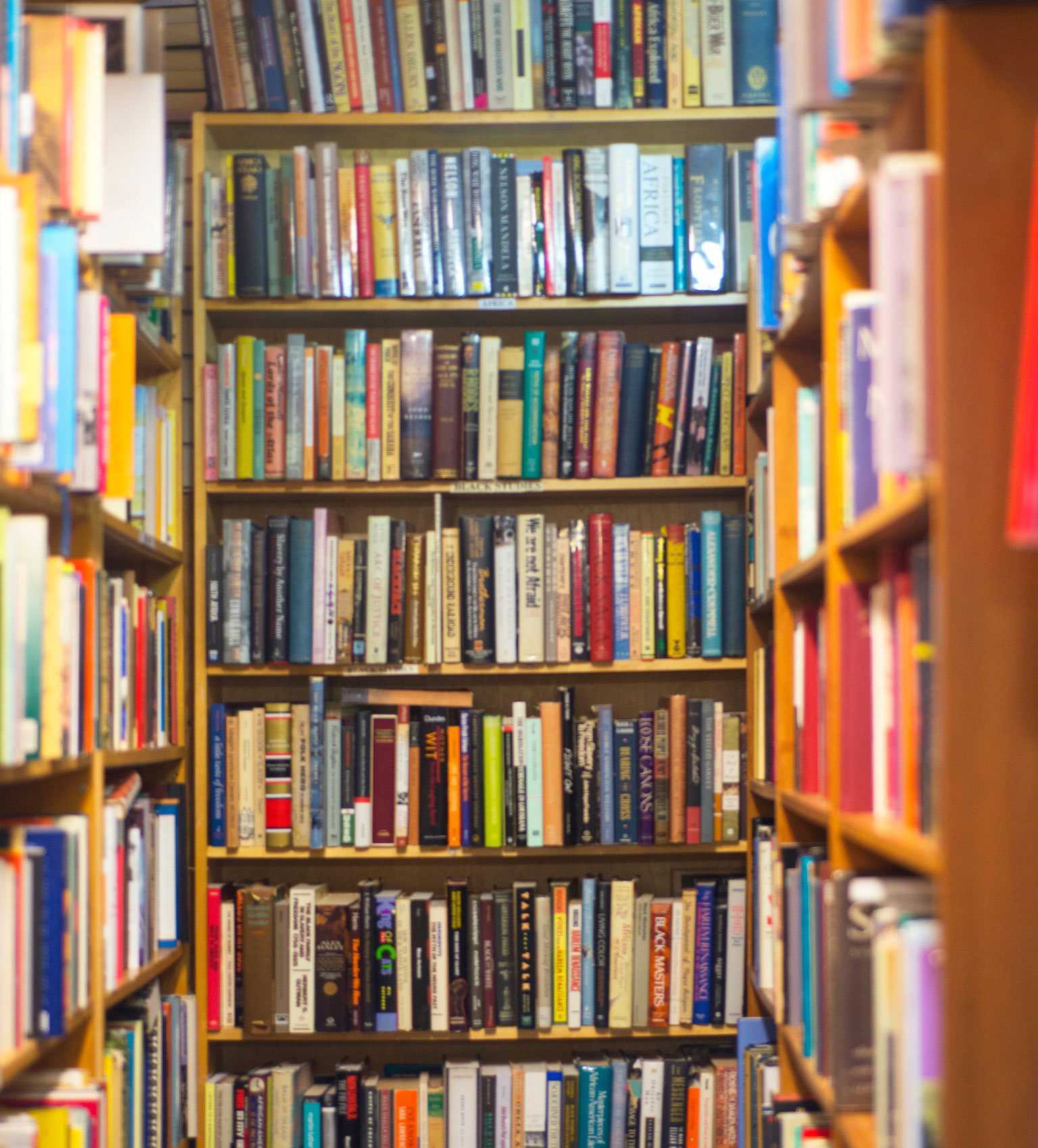 Three to four times a day, bookstore staff, including Faith's husband, Christopher Storer, hike up ladder rungs to reach the highest shelves and corners, fingers tracing across the backs of spines, before plucking out a particular request. Faith says Bell's quality collection draws Stanford professors, bishops, senators, Nobel Laureates and even a world-renowned symphony conductor. But she emphasizes that Bell's has great reads for everyone: "Lots of the tech people are coming in now. We have people who are excited about building their own private libraries or want their children and grandchildren to have the love of books that they had. We have regulars who are eight years old and we have regulars who are in their 90s."
Today, Tim Scott of Portola Valley comes into the store, with a very specific agenda in mind. He pauses to quickly confer with Christopher, who gestures up the stairs to the Classics section deep in back. "I was looking for a particular dialog of Plato, and he instantly directed me to precisely the place where I might find it," Tim recaps. "It's a terrific bookstore. There used to be a lot more in Palo Alto, and this is one of the last ones."
Recalling the many local stores that have fallen by the wayside, Faith doesn't mince words putting Amazon to blame: "They did it without making any profit for a very long time and deliberately set about slaying the independent book industry." As to the secret to Bell's longevity, "It has a lot to do with having a passionate and hard-working staff and really loving putting the right book into the right hands," she says. "You have to find your pleasure in that because you won't get rich doing this. Your riches are in the connections that you make with people and literature."
Faith is encouraged by a shifting perception back to the book as an object, "to the actual joy of holding a printed volume in your hand." Jack agrees, saying, "You just can't get the same experience from a screen."
Still, Jack acknowledges his situation is tenuous. Renting on a month-to-month basis, Feldman's Books occupies a building that was sold a few years back. "It's a little up in the air right now, so it's hard to say what's going to happen," he admits. Reflecting back on his two original passions, it's clear he hopes to stick with his books. "I'll keep doing it unless I can get a job being an ornithologist," he says, with a wry smile.
Bell's Books sits more secure—owning the building means it owns its own destiny. However, there's still the question of how long a family-run business can carry on. "I have a grandson who's 13 who comes for holidays from Oregon, and he won't go to Great America because he wants to work with Grandma in the bookstore," Faith happily shares. "So I have hopes."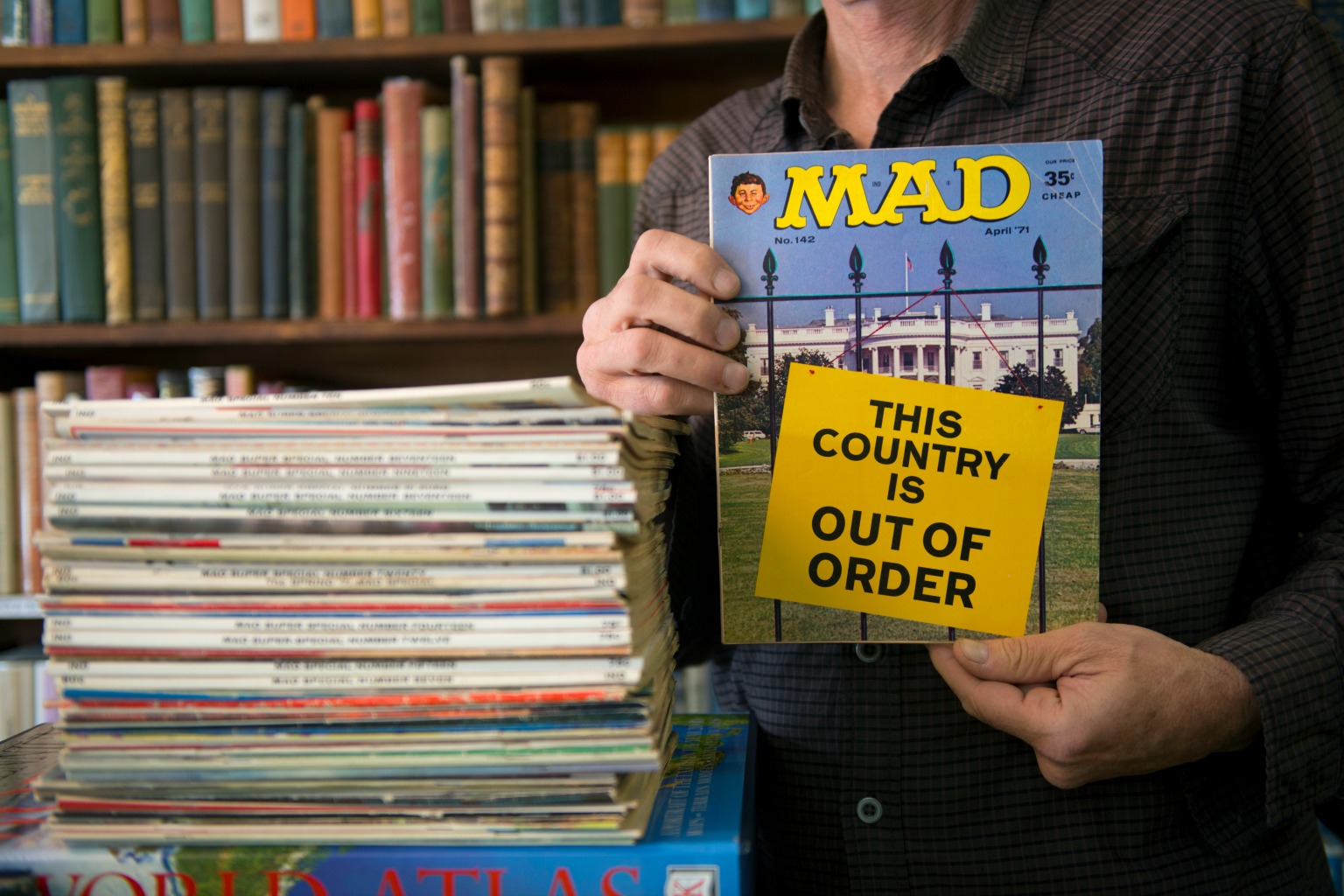 bell's books
Holiday Shopping Tips
+ Share your own love of a book and what you think is fascinating.
+ Look over somebody's bookshelf to get a sense for what they like.
+ In the case of collectors, always buy the best copy you can afford.
+ When shopping for children, it's better to buy above their reading level than to insult their intelligence.
+ For professional interests, steer clear of contemporary, books, which they probably already have. Look for older or historic books they're not as likely to come across.
+ Take advantage of free gift wrapping services and personalized shopping upon request.
+ Ask a bookseller's advice. And remember, customers are always welcome to exchange gifts for other selections.
where to buy used books
B Street Books
301 South B Street
San Mateo
650.343.2800
Encore Books
2200 Broadway
Redwood City
650.299.0104
Ink Spell Books
500 Purisima Street
Half Moon Bay
650.726.6571
Feldman's Books
1170 El Camino Real
Menlo Park
650.326.5300
Bell's Books
536 Emerson Street
Palo Alto
650.323.7822