Dream interpreters will tell you that nocturnal thoughts of chocolate symbolize something good or sweet happening in your life. So just imagine chocolate being your daily reality. At Guittard Chocolate Company at 10 Guittard Road in Burlingame, chocolate is everywhere. It's wafting through the air, a deliciously recognizable scent that emanates from the roasting of cocoa beans. Step into the lobby and it's hanging in the form of cacao pods from a tree. On the 75,000-square-foot factory floor, chocolate pours into kettles, drips into vats, tumbles down conveyor belts and (say it isn't so!) gets swept into waste bins.
Against this backdrop, you'll find Gary, Amy and Clark Guittard constantly grazing on nibs and shavings from sample jars, followed by chasers of milk chocolate wafers and dark chocolate chips.   When you meet Gary, Amy and Clark, you get the sense that chocolate even flows through their veins. As the fourth and fifth generations in the Guittard chocolate family, it's clearly in their blood.
Guittard is the oldest continuously family-owned and -operated chocolate company in the U.S.—dating back to the mid-1800s. That's when Etienne Guittard left Tournus, France, enticed by the idea of striking it rich in the California Gold Rush. Etienne brought chocolate from his uncle's factory to trade for mining supplies and while the mother lode eluded him, he discovered that wealthy miners had a sweet tooth—and that premium chocolate could be another form of gold. In 1868, he opened Guittard Chocolate in San Francisco.
"I think he realized San Francisco had a captured population and that there were a lot of opportunities," Etienne's great-grandson Gary relates. "In those days, Guittard made a lot of different products. We sold chocolate but also coffee and tea and spices and even perfume—anything that you could sell that had a market."
Gary's grandfather, Horace C. Guittard, was in charge when the 1906 earthquake destroyed Guittard's factory on Sansome Street. Horace C. reopened Guittard with an emphasis on chocolate, remaining in San Francisco until 1955, when Guittard sold the property to make room for the Embarcadero Freeway. It's that development that prompted Guittard's move to the Peninsula.
Horace A. Guittard, Gary's father, had the foresight to buy an entire city block in Burlingame. "This used to be a farm," Gary says, gesturing to the surrounding area. "We were the first building here. There was a tunnel under El Camino they used to bring the cows down so this was real farm country back in those days."
Gary officially joined the family business in 1974, working side by side with his brother, Jay. Jay took the helm in the mid-'80s but then the passing of the chocolate baton took a tragic turn. Horace A. died in late 1988, followed by Jay's untimely death from a heart attack six months later. Gary, who had been handling retail sales, found himself stepping up to Guittard's top management seat. "I had a great group of people who helped me," Gary says of those difficult times. "We did it as a team."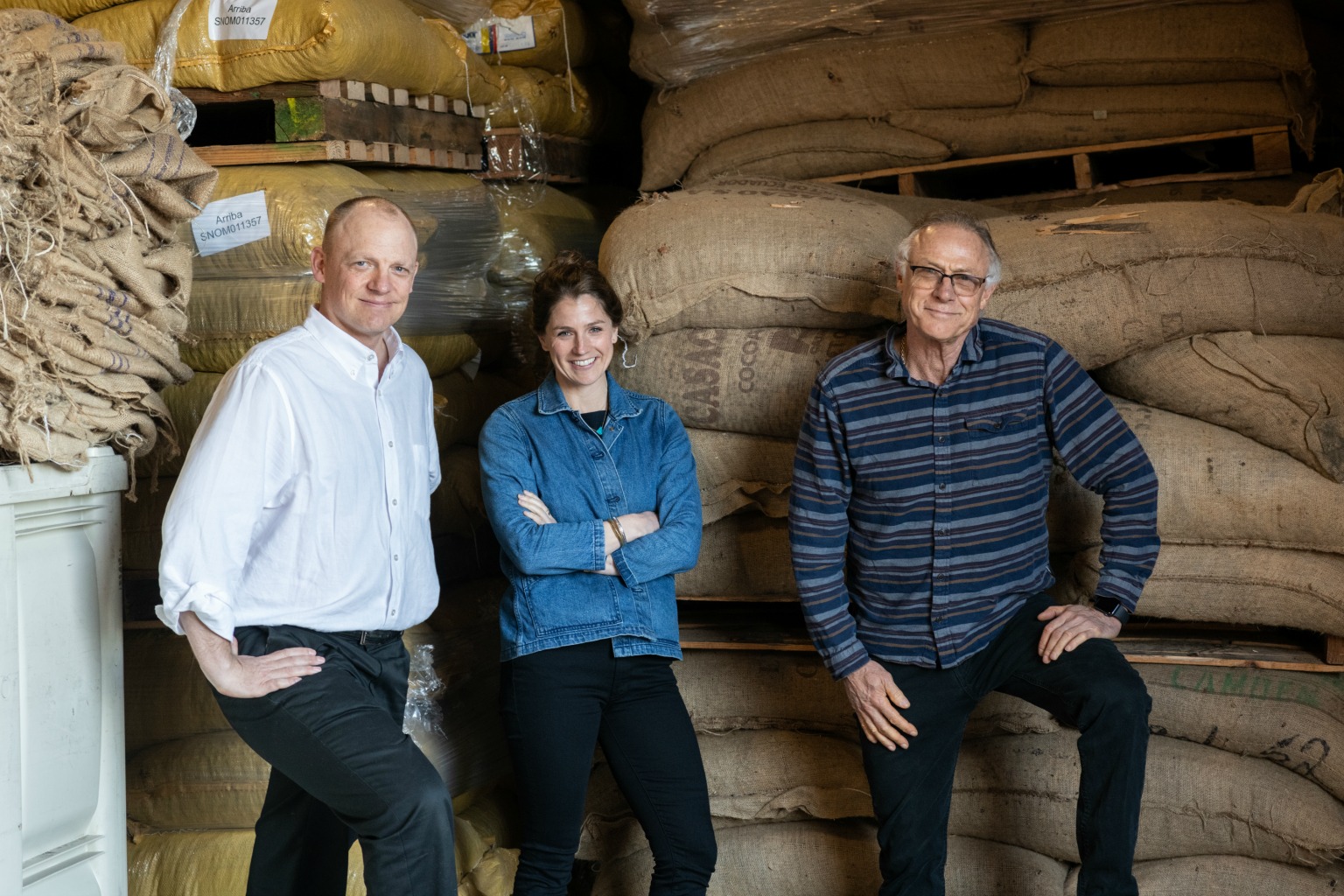 Today, Gary remains Guittard's president and CEO but he also has Guittard's fifth generation, his daughter, Amy, and his nephew, (Jay's son) Clark, at his side. And while following in a chocolate dynasty might sound like an obvious choice, not every family member has embraced the opportunity. For example, Gary's older brother is a Tony-nominated actor on Broadway and his son is a doctor. Even Gary took a roundabout route—from advertising to food brokering—before surrendering to chocolate's allure. "I really like the process of making chocolate. It's a tricky, sneaky little product to deal with and it's very artisanal and it takes a lot of creativity," Gary says. "You have to be inventive and creative to come up with new applications and new ways to use chocolate."
Clark, who handles international sales, heard chocolate's siren call from the start, getting hands-on with the factory equipment and working his way up from assistant to foreman. "I always wanted to be in the chocolate business," he says. "It's been about 20 years now and I realize how little I know about making chocolate even after so many years of working with it."
Calling herself "the baby in the family," Amy leads Guittard's marketing team. She committed to chocolate six years ago, after working at Clif Bar and getting an MBA in design thinking. Passionate about the idea of business as a tool for change, Amy recognized an opportunity to make a difference at Guittard. "I could see a natural segue into the chocolate industry and now I can't imagine not being in it," she says.
Guittard marked its 150th anniversary last year, and Gary, Amy and Clark joined longtime employees in marking the milestone. But they are reminded of Guittard's rich history every day, given that it's always surrounding them. "One of the great things about our company is that we've got state-of-the-art equipment that's one year old and we've got 100-year-old equipment," Clark points out. "The reason for that is the equipment affects the flavor and even if there's a faster way of doing it, if it doesn't enhance or maintain the flavor, we steer away from it. Guittard has always been about the flavor and I think that's what's really sustained us."
Guittard built its reputation by focusing on flavor—applying the chocolate craft across wholesale, professional and home baking markets. And while names like Ghirardelli and Nestle might be more commonly known, Guittard's many high-profile customers count on the company's premium and responsibly sourced ingredients to make their own quality products.
So why haven't you heard more about Guittard? Only 10% of Guittard's business is retail—whether it's organic baking chips and wafers or eating bars ranging from 38% Milk Chocolate to 91% Extra Dark. But even if you've never personally purchased a Guittard product from Draeger's Market or Safeway, there's every chance you've tasted Guittard on your palate.
"You've probably had more Guittard than you realize," Amy says. To emphasize the point, she ticks off a short list of where you'll find Guittard "inside": See's Candy, Kara's Cupcakes, Williams-Sonoma, Smitten Ice Cream, Shake Shack and restaurants like San Francisco's Zuni Cafe, SPQR, Che Fico and Marlowe, to name just a few—not to mention the numerous customers who prefer to stay private. "We put our customers first. We are kind of the man behind the curtain," Clark explains. "It's never been about us."
Where Guittard has been vocal is when it comes to industry issues—especially taking a leadership role in the preservation of flavor. "Luckily, we do have a seat at the table. We are not always listened to but we try to tell people what our thoughts are and if we disagree with them," Gary says. As an example, when larger companies wanted to allow the inclusion of vegetable fat in chocolate and still be able to call it chocolate, Gary led the charge against it. "We took out an ad and put up a website called 'Don't Mess with Our Chocolate.com' and included a link where people could write letters directly to the FDA," Gary recounts. "He's being modest about what he did," chimes in Amy. "We got 40,000 letters sent to the FDA and they said 'We don't want to touch this thing.'"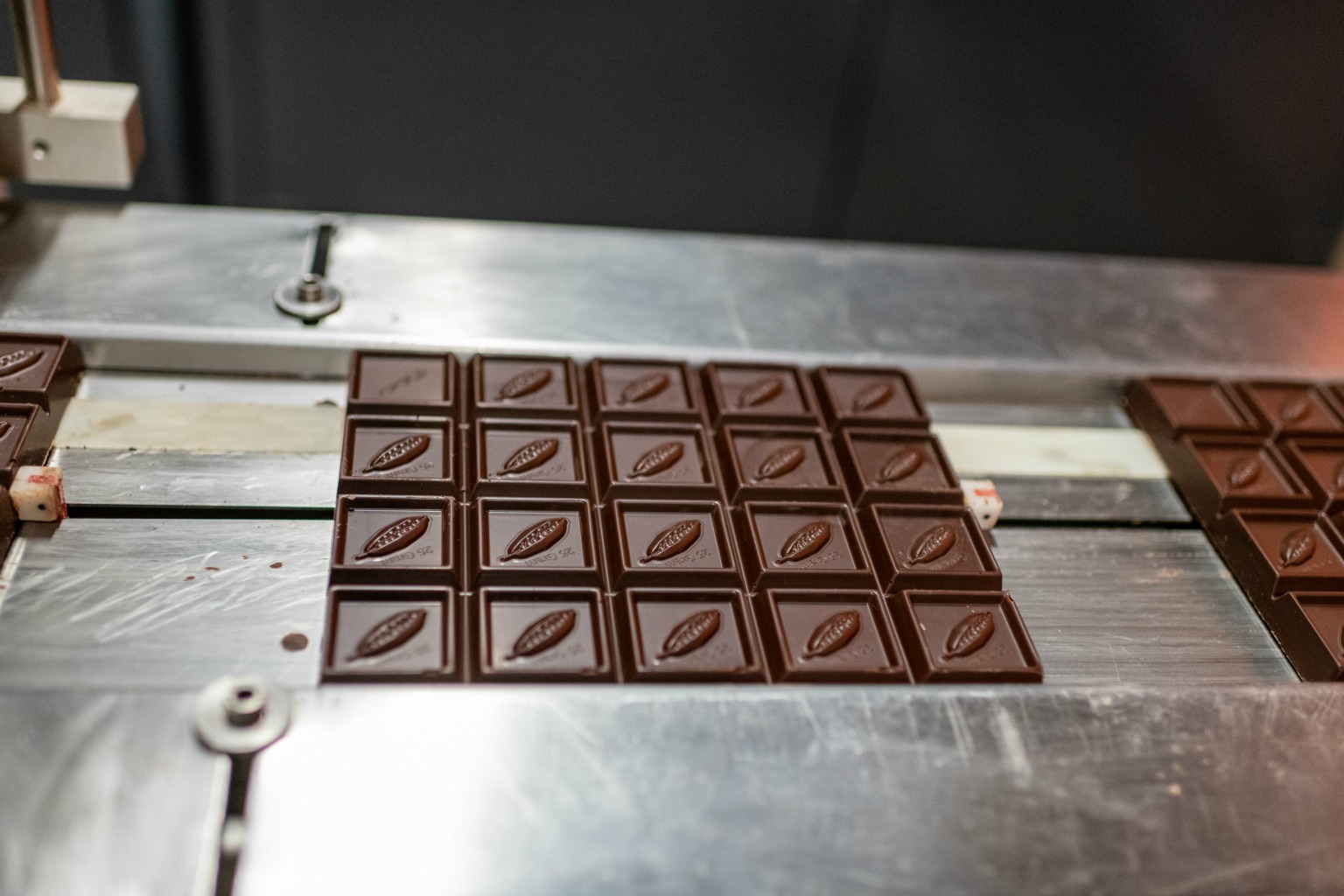 The three Guittards subscribe to the shared beliefs that flavor has value—and that innovation is an imperative. "Gary has kept us cutting-edge by requiring us to continue to learn and know how to make different styles of chocolate," Clark begins to explain.
"We're always looking at new things and new beans," Gary adds.
"Right when we think we're done developing a product, it's like, 'Oh, let's try this,'" Amy finishes.
To that end, "A complex and effulgent chocolate with peaks of tart fruit and cherry top notes," reads the description on Guittard's L'Harmonie Semisweet Chocolate bar. "Dark, rich flavors linger with a minimum of sweetness and notes of spicy coconut," proclaims Guittard's Quetzalcoatl Bittersweet.
And while the current Guittards are firmly focused on what's ahead, they also remain attached to what came before them. "We always say the whole is greater than the sum of the parts and I think that's true with the product that we make and the ingredients that we use, but also in terms of the history and the people," Amy says. "We would be nothing without our customers but we would also be nothing without previous generations and the stewardship that they displayed and passed down."
"There is that personal connection with the past," Gary affirms.
As for the future? Guittard's sixth generation already counts seven young members, including Clark's five-year-old daughter. What are the odds of her joining the family business one day? "No pressure. You're either drawn to it or you're not," Clark says, before noting the obvious deal closer. "But it's chocolate!"
Gary's Favorite Chocolate
"I like milk chocolate because it has so many different kinds of flavors. One of our big sellers is our milk chocolate chips, our maxi chip. I go through a bag a week. I put a bag on my desk and I'm eating it all the time."
Amy's Favorite Chocolate
"I love milk chocolate so that would be my preference, but I do like a good dark chocolate as well. Our 100% is delicious. I eat a lot of our maxi chips and our nonpareils but I also have a real soft spot for chocolate-covered gummy bears."
Clark's Favorite Chocolate
"Chocolate ice cream is my favorite indulgence along with hot chocolate. I like super sweet stuff and I like dark stuff. We have some 100% products and a 91% bar, which is actually our number-one selling retail bar."
Guittard Chocolate Cookbook
"I've always loved to bake," Amy Guittard says. "We had this little paper book that had staples in it, and I always got frustrated that there were never stories behind the recipes." With that inspiration, Amy's Guittard Chocolate Cookbook was published in 2015, featuring the subhead: Decadent Recipes from San Francisco's Premium Bean-to-Bar Chocolate Company. Amy picked a truly decadent recipe, Molten Chocolate Cookies, to share with PUNCH readers.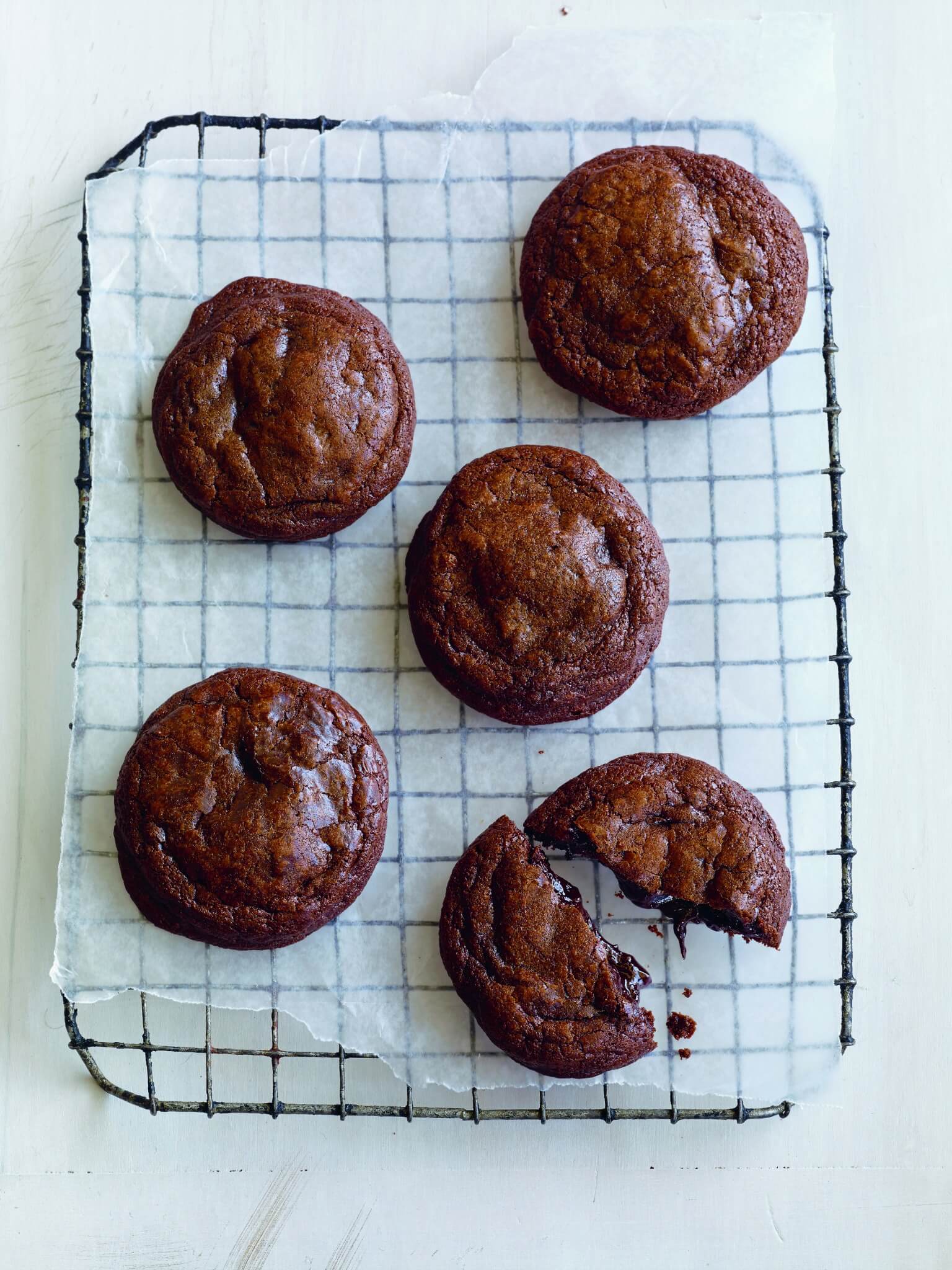 make it
MOLTEN CHOCOLATE COOKIES (16 3" COOKIES)
When you need to slow down, sip a latte and read a book, this is the cookie you'll want on a pretty plate beside you. They're big (only eight cookies per baking sheet!) and very rich, with a crisp exterior and gooey center—everything you want from a chocolate indulgence. I'll whip up a batch and keep some dough in the freezer for those moments that require something special (or when a serious chocolate craving hits). Be careful not to overcook these or you won't get the fudgy middle. If you leave the dough in the refrigerator overnight, put it on the counter and let it sit at room temperature for 20 minutes before baking.
Ingredients
2¼ cups Guittard Semisweet Chocolate Baking Wafers
3 Tbl unsalted butter, at room temperature
1 cup all-purpose flour
½ tsp baking powder
½ tsp salt
2 large eggs
½ cup sugar
1 tsp vanilla extract
Preheat the oven to 375°F. Line two baking sheets with parchment paper.
Melt the chocolate wafers and butter together using a hot water bath or the microwave oven. Stir until completely melted and smooth. Remove the bowl from the water if you used a hot water bath and set aside to cool.
In a small bowl, combine the flour, baking powder and salt. Set aside.
In a large bowl, with a hand mixer, beat together the eggs, sugar and vanilla until pale yellow and slightly thickened, 2 to 3 minutes. Stir in the cooled melted chocolate mixture. Gradually stir in the flour mixture until just incorporated. Cover the dough with plastic wrap and refrigerate for at least 15 minutes, or up to overnight.
Scoop 2-inch mounds onto the prepared baking sheets, leaving 2 inches in between the cookies; the cookies will spread as they bake.
Bake for 12 minutes, or until crusty on the outside but soft in the center. Leave the cookies on the baking sheet for 3 to 5 minutes to firm up, then serve immediately. Store in an airtight container at room temperature for up to 1 week. Reheat to achieve the molten chocolate gooeyness by microwaving them for 10 seconds.
From Guittard Chocolate Cookbook by Amy Guittard, photograph by Antonis Achilleos (Chronicle Books, 2015).