Three Exceptional Photographers Capture the Iconic Spirit of the

 

Olympic Games
Words by Sheri Baer
During his first assignment to the Olympics—Los Angeles 1984—photojournalist David Burnett took a seat mid-track to cover the women's 3,000-meter final. He unwittingly found himself in the perfect position to document the infamous collision between American runner Mary Decker and South African Zola Budd.
"I kept seeing this movement of red in a place that did not look like it was supposed to be happening," Burnett recalls of the limited view through his single-lens reflex camera. "But I couldn't really tell what it was until all the runners ran by, and I saw Mary lying straight across from us on the track."

Adrenaline firing, Burnett swapped for his telephoto lens, quickly checked focus, and then, "bing, bing, bing, bing, bing," he continued to click, ultimately capturing an iconic and heartbreaking Olympic moment. 
Sports photographer David Madison counts the 1984 Winter Olympics in Sarajevo as his inaugural trip to the epic global event. He will never forget the sense of awe he felt the first time a ski jumper flew over his head.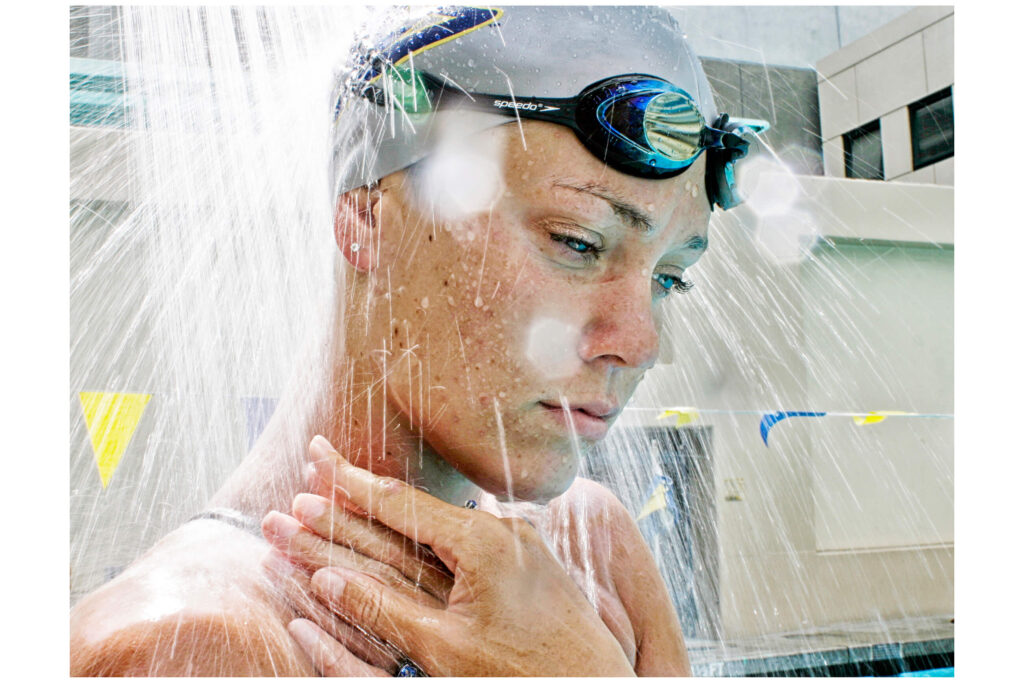 "When a ski jumper comes off the lip of the jump and disappears over the slope, the thing that is stunning is how much noise comes from their body going through the air," David marvels. "You just wouldn't think of it, but it's like having an airplane zip by you."
For sports and fine art photographer John Todd, London 2012 was the ticket—and he was there to cover the USA Women's Soccer team's run for the gold. "They were so amped up. Some of the best soccer I've ever seen in my life was USA versus Japan in that final," John says, noting that he channeled that same intensity capturing the action. "The Olympics is definitely the pinnacle for a sports photographer—you are covering something at the highest level."
Through their joint exhibit The Torch Is Burning at Art Ventures Gallery in Menlo Park, David Burnett, David Madison and John Todd capture the spirit and visual wonder of the world's most legendary sporting event. 
"The Olympics are something that people crave and can hardly wait for," observes David Burnett. "People are ready to appreciate athletes again."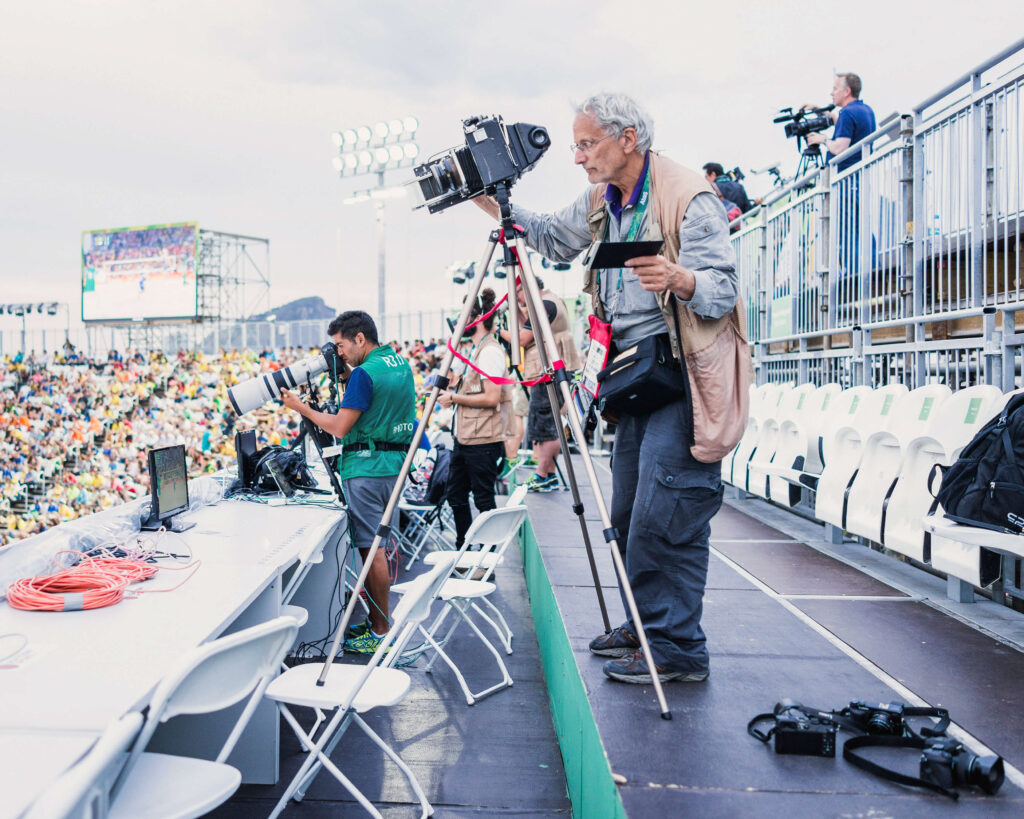 David Burnett
Los Angeles 1984 may have been his first, but David Burnett subsequently went on to tally 12 Olympic Games—with plans to make Tokyo his 13th. Named one of the "100 Most Important People in Photography" by American Photo magazine, the award-winning photojournalist first took up a camera during his high school days in Salt Lake City. Choosing the path of a "generalist journalist," David's six-decade career rewards him with a wide range of experiences. "One day it's a business portrait for Fortune magazine," he says, "and then it's a congressional hearing for TIME magazine and then a picture of the Boston Red Sox for Sports Illustrated." In 1976, David co-founded Contact Press Images, a New York-based independent photojournalism agency now in its 45th year. David's work at the Olympics reflects the agency's mission to cover major events of the day through lasting images and in-depth photographic essays. With strong local ties (including family Stanford, Palo Alto and Menlo Park connections), David shares his wisdom and insights with the Peninsula through photography workshops ranging from the "Big Game" to an upcoming one on "The Art of the Portrait." (see iriscreative.org/burnett)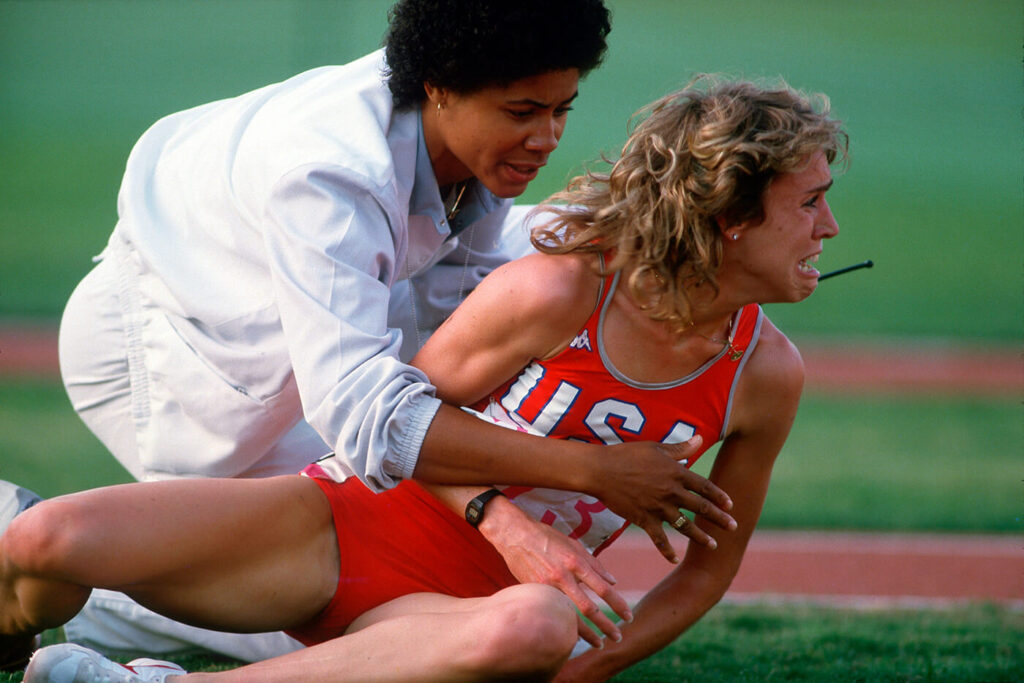 Is there any kind of common theme through your coverage of the Olympics? 
For me, it's about the representation of athleticism. What I really love about the Olympics is that for everybody who's there, in addition to just having the best time or lifting the most weight, whatever it is, there is something in their expression of athleticism that demands your attention. What I'm always trying to find, what I'm always trying to get it honed down to, is that little moment when you see how amazing somebody can be. I rarely have the winners because I'm much more interested in finding something that is an expression of that athleticism, that energy, and some artistic way of interpreting it.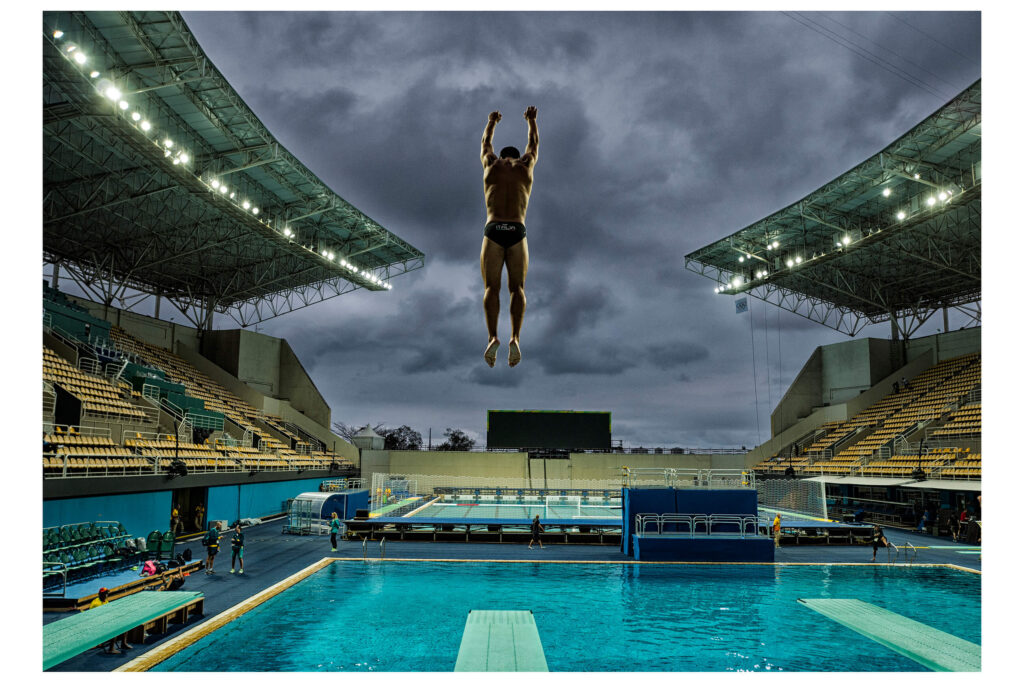 What goes into capturing a good sports photograph? 
You want to end up with something that is striking, as the way any good photograph has that ability to speak to you without words. So much of it is about anticipation. You have to be very nimble and able to react quickly and understand what's coming next. The thing about sports is that there's very seldom, if ever, a second chance. The best stuff is more often a surprise than the thing that you thought was going to happen in the first place, but you have to be ready for it. You have to be able to change direction and to change look in a heartbeat because in sports, things can change so quickly. You're looking for your pictures to land some great moment or to see something that nobody else saw—and occasionally, it happens.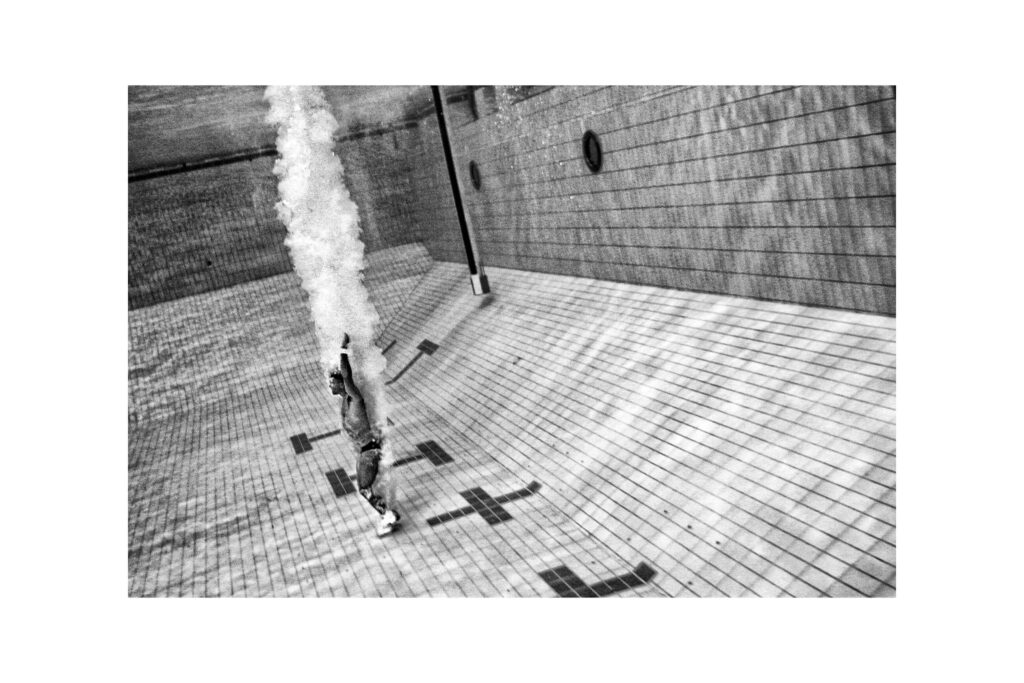 Who have been your favorite athletes to photograph? 
I'll say this about Usain Bolt: He is a perfect showman, which kind of matched his running talent. It was just always a joy to see him live up to himself. He was always great and fun to watch. Carl Lewis was a little like that in 1984 when he was doing long jump and the 100 meters and the relay team and won four medals that year. The gymnasts are amazing. Oh my God, I mean look at what they do and how they do it, and all I'm trying to do is get a picture of what they're doing. So it's really fun to watch and a joy to try to keep up with them.
David Madison
David Madison moved to the Peninsula in the late '60s in time to attend Gunn High School. After attending Stanford and living mostly in Palo Alto, he moved to Portola Valley in 1993. For David, photography started out as a hobby in junior high, which had nothing to do with sports. "I fell into the sports thing in college when I started shooting Stanford football," he says, "and it just kind of snowballed from there." Through Stanford connections, David secured an assignment to cover Sarajevo 1984, which led to a total of 11 Olympic Games, culminating in Salt Lake City in 2002. David worked with sports photo agencies that pool clients and images, and his Olympic images have appeared in magazines like Newsweek and Sports Illustrated and have been used by Olympic sponsors including Levi Strauss, Kodak, IBM and the U.S. Postal Service. In a continuing career now spanning five decades of worldwide sports events, David is also commemorating 50 years of photographing Stanford football.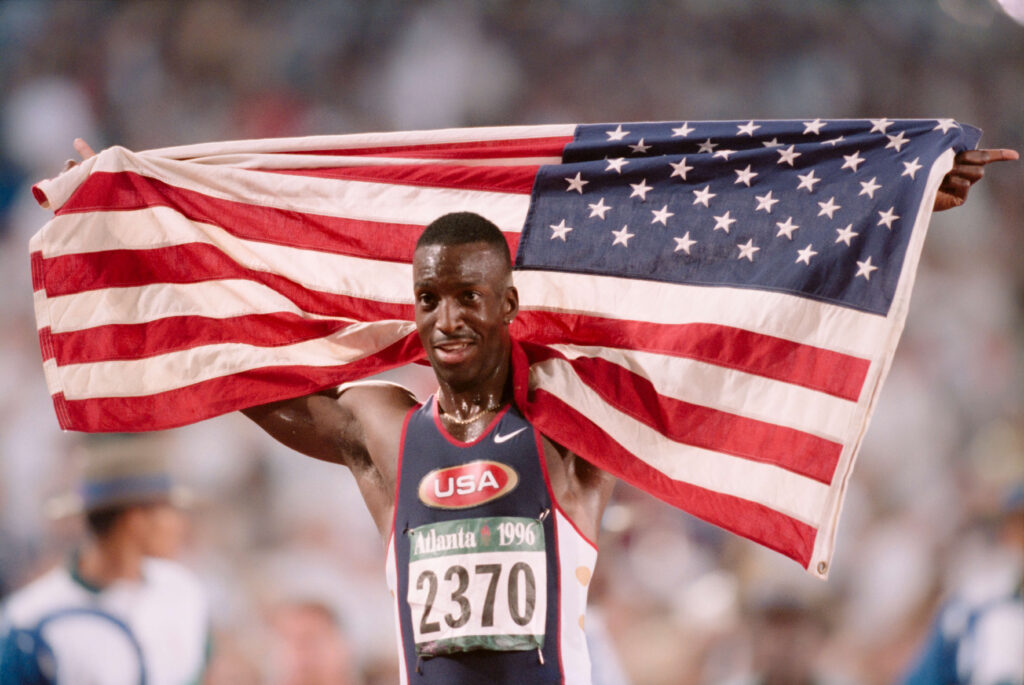 What do you think distinguishes your style from other sports photographers?
I came into it as more of an outsider: What's visually interesting to me here? Sometimes, I think I didn't become a superb action photographer because I was more interested in non-action points of view and images from sports. Hard action is kind of the classic element of sports photography but there's a whole slew of that world that is not hard action—whether it's a scene that's in-between moments or before a game or after a game. My images tend to be more symbolic of a sport, more of an iconic view or slightly more abstracted view, as opposed to documenting a certain play or a certain moment.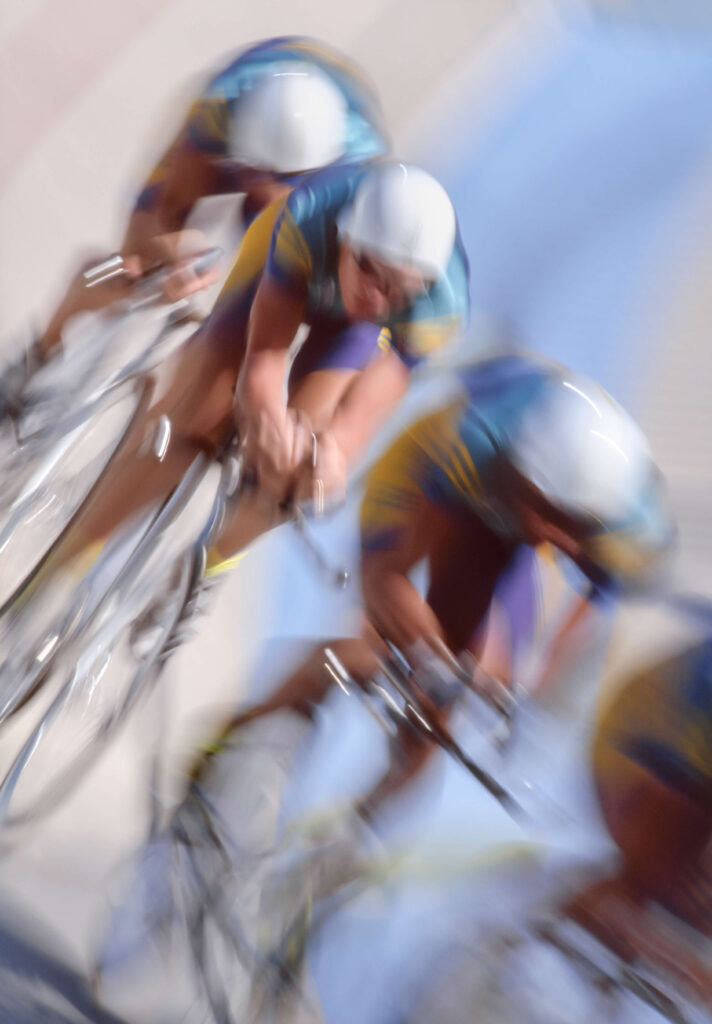 How would you describe the physical toll of photographing the Olympic Games? 
I always looked at the Olympics like an all-you-can-eat menu and I wanted to just grab as much of it as I could. It's very tiring. If I were to photograph a baseball game here, that would be a three-, four- or five-hour event. The Olympics is like doing that three times a day for almost three weeks. It's a real challenge in terms of trying to keep your energy up, trying to sleep. By the end of the first week, you get on the bus and everybody's instantly asleep for the half-hour it takes to go back to the media center.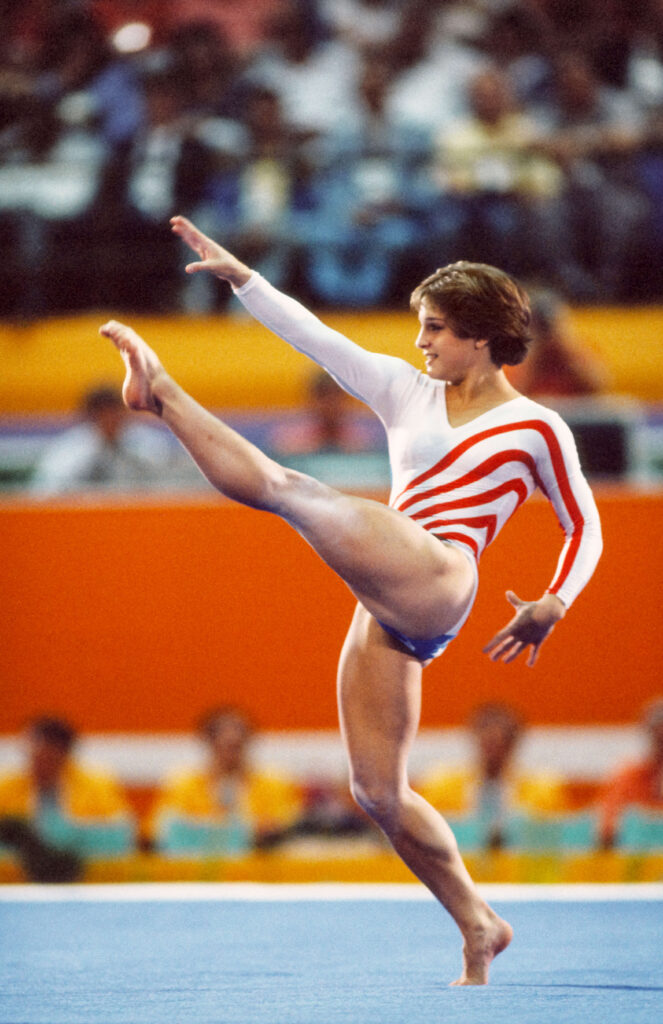 What sports have you enjoyed shooting most at the Olympics? 
I love track. It's been something that I've followed intensely for a long time. To be in an Olympic stadium for the 100-meter dash final with 100,000 people watching, that is an incredible moment, an incredible focus of human energy in an arena, and it's a privilege to be a part of it. It's also terrifying because you're nervous about what you're going to try to capture and it's over in 10 seconds. Weightlifting is the other sport that pops to mind. You think, 'Weightlifting, how interesting can this be?' But weightlifting at the Olympics is usually staged in a theater, so it has this formal ceremonial aspect to it. And when you see a lifter trying to complete their lift and either doing it or not, somehow this very basic core human emotion comes out. It's a pure goal: 'Can I lift this weight?'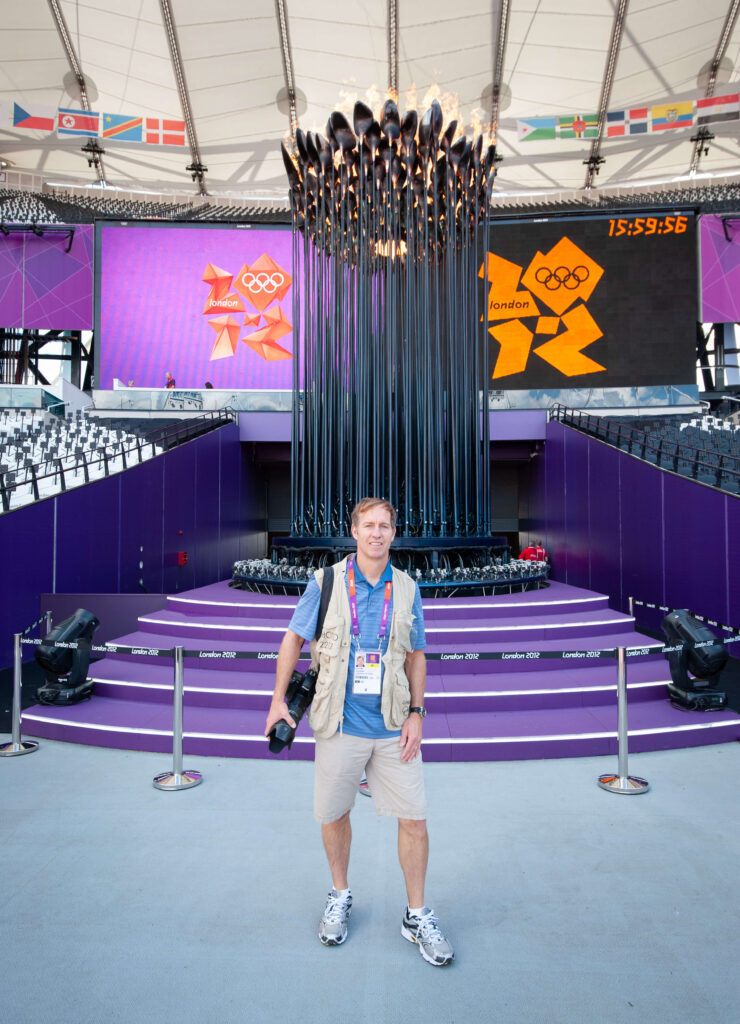 John Todd
Growing up in Palo Alto, the Olympics always held a wondrous quality for John Todd, which his mother, Anne Cribbs, undoubtedly helped foster. As the American record holder and fastest American breastroker on the 1960 Olympic team, 15-year-old Anne swam in the preliminary round of the medley relay, which helped position the team for its gold medal win. "I think the Olympics always just had this mystique in our household because my mom had gone at such an early age and would talk about it," John reflects. The former Gunn High School football player, wrestler and diver launched his career answering an ad for a sports photographer in Connecticut. After moving back to Palo Alto in the early '90s, John's career took off, taking him from AP stringer to owner of International Sports Images (ISI Photos), the official photography supplier to U.S. Soccer, Stanford Athletics and the San Jose Earthquakes. A professional sports and fine art photographer for over 25 years now, John also teaches regularly in Stanford's Continuing Studies Program. After covering the 2012 London Olympics, he now has his sights set on Paris 2024 and Los Angeles 2028.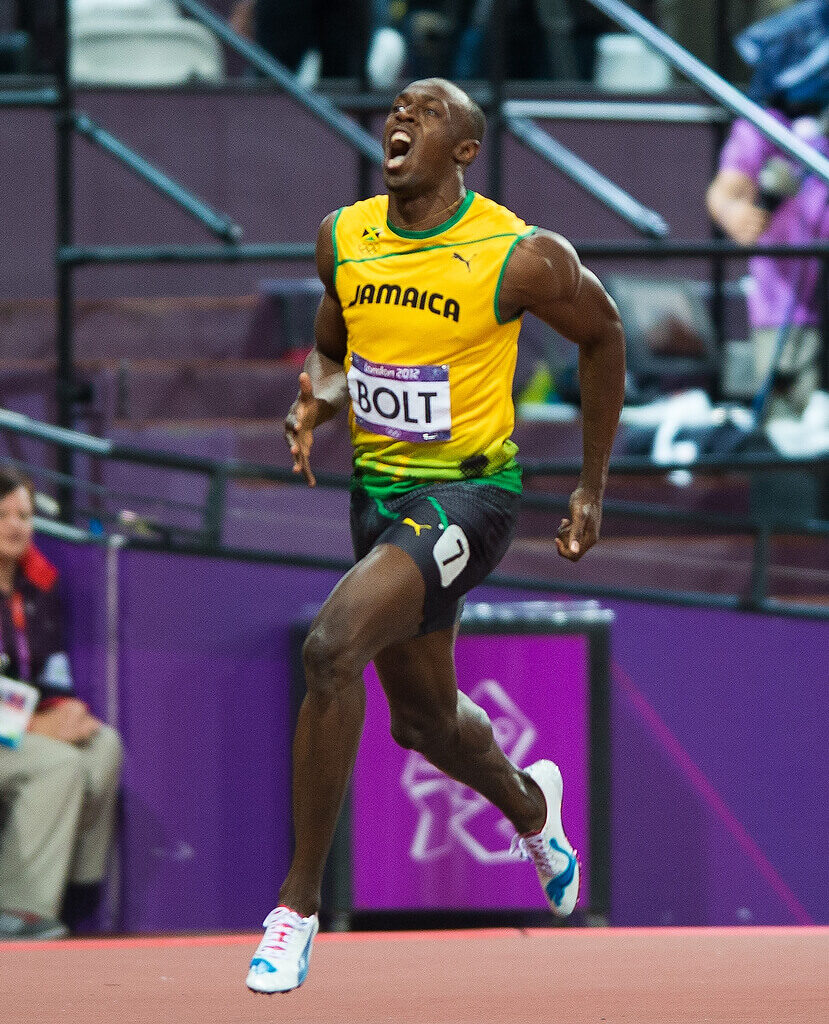 How did you approach your coverage of the U.S. Women's Soccer team at the London Olympics?
You don't get to see the team until they're on the field, and so it's really just trying to capture those moments on the field that were important to their victory run—the drama, the celebration, the intensity of the physical play and the passion they exhibit. Also, I was lucky enough to have an all sports credential, so I tried to cover as many other sports as possible. I photographed Usain Bolt in his 100 meters, which was incredible. One of the most fun things for me to shoot was equestrian because of the colors and the pageantry. Photographing all-around gymnastics was an incredible moment as well.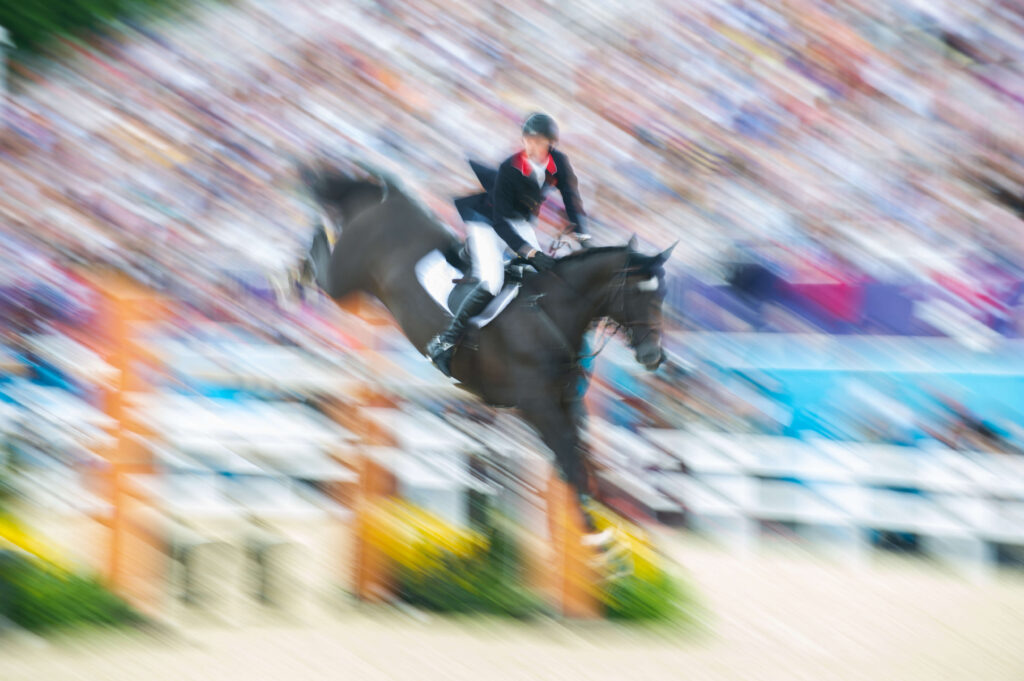 How would you describe the pressure on photographers at the Olympics? 
The athletes are competing on the field but all the photographers are competing against each other. So it's really a photography competition that you enter when you go to the Olympics because you're trying to outshoot everybody next to you. You're trying to find a different angle in a constrained environment. That's where you really have to elevate your own game as a photographer because you're trying to get your own gold. 
How meaningful is it to partner with David Burnett and David Madison on this exhibit?  
David Madison has been a mentor to me since I moved back to the Bay Area in 1991. I took David out to lunch and he gave me some advice and over the years has always been there for the smart word, kind of steering me with career advice. He's just been a fantastic person in the photographic community and very supportive. And David Burnett is one of my heroes. They say that you shouldn't meet your heroes, and I say, well, you haven't met David Burnett yet. And I couldn't be more excited about The Torch Is Burning theme. Yes, the Olympics are the pinnacle but the important part of sports is the competition and that extraordinary drive that athletes have in them.