words by Silas Valentino
It's not uncommon for someone to ask Shawn Mott upon first sight if he works with horses. The ten-gallon hat is a dead giveaway, as is his horseshoe-shaped mustache. But a tender demeanor lies beneath the calloused handshake. Somewhat akin to the horses he trains that may appear menacing at first, but turn out to be sweethearts once you reach out for a gentle caress.
The equestrian assumption serves Shawn well as he is a California cowboy who oversees the horse programming at Wunderlich County Park in Woodside. Working alongside the nonprofit Friends of Huddart & Wunderlich Parks, they jointly bring a thriving culture for horse education and heritage to the Peninsula.
Shawn and his business, Chaparral Ranch, which he co-runs with Susan Pennell, handle the recreation side at Wunderlich Park while the Friends oversee the educational component. Shawn is a Western-style rider who began training his first horse by age ten in the Fremont hills.
"I absolutely loved horses and a kid at my school won a mustang in a raffle," he recalls. "I had a paper route at the time and he offered it to me. I thought I died and went to heaven. I gave him $75 and it was a done deal."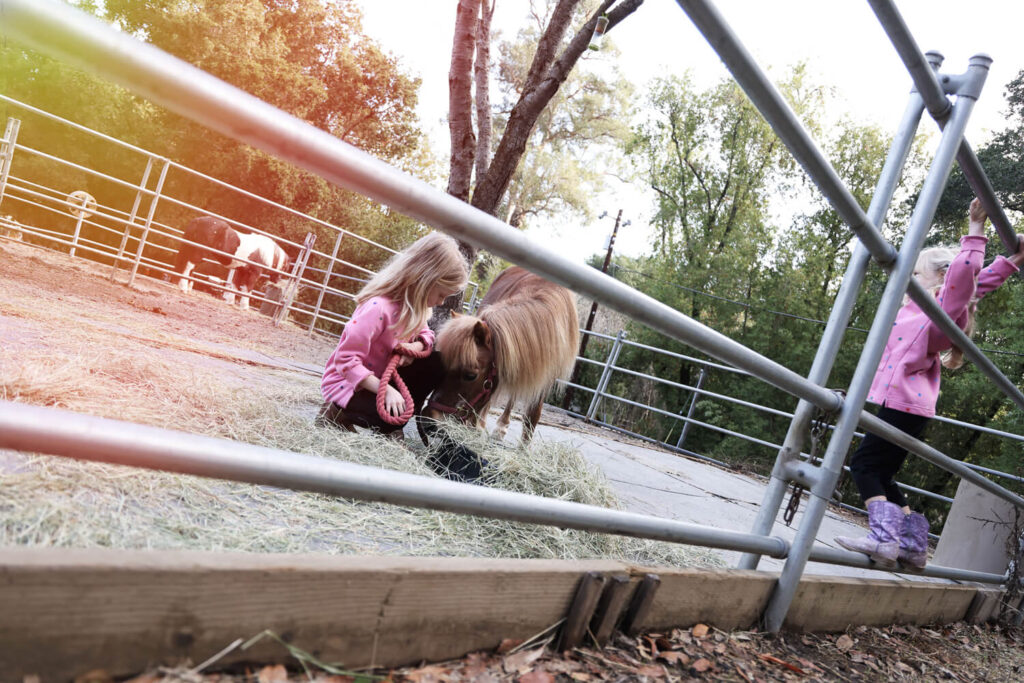 Shawn forged a wide-ranging career with horses, from opening a riding academy to serving on the mounted police force at the Shoreline Amphitheater. As long as he was riding, Shawn was content, but jobs began to dry up following 2008's Great Recession. He remembers how he was down on his luck before a chance encounter with an untamed horse turned things around.
"It was one of the moments in life where I had to ask, 'What am I going to do?' I had five horses with $5 in my pocket—and I was running out of gas. I drove up to this ranch and asked if anyone needed a horse trainer. This lady came out in an arm cast and I asked, 'Did a horse do that to you?' She nodded yes and when I asked if she had a trainer, she said he was in the hospital because of the horse," Shawn says, grinning as he recounts the story. "I had to ask myself, 'How badly do I need this job?'"
He took the rambunctious horse back to his ranch and placed it in a pen with a gelding, a castrated horse that was calmer and better-behaved. Horses share emotional intelligence with each other and two weeks later, the horse was ready to ride. Shawn took him back to the ranch and the owner couldn't believe it.
"I snapped my fingers and I was back in business," Shawn beams.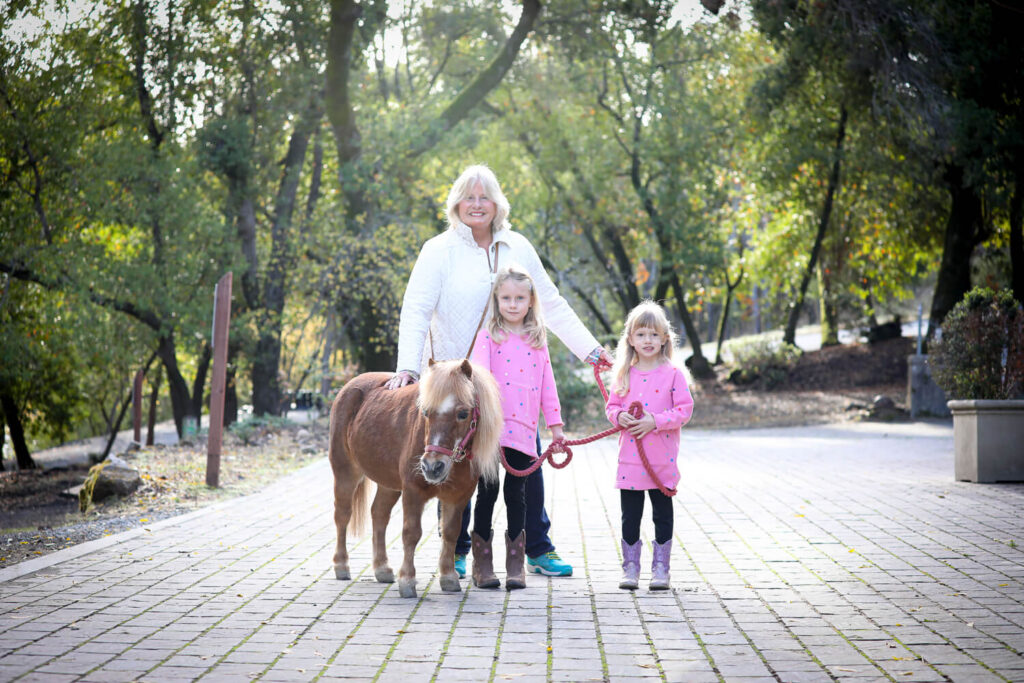 By 2014, his reputation with Chaparral Ranch made its way over to Wunderlich Park just as the Friends were looking for a new concessionaire to run the horse programming. The concessionaire is responsible for trail riding, the public arena and leading the lessons—job descriptions that aligned perfectly with Shawn's skills and experience.
Having ridden the trails in Wunderlich Park many times before, Shawn was eager to accept the position and share his passion with the Peninsula.
"This is a jewel for its uniqueness," he says. "There's a trail through a redwood forest that we call the 'church ride.'"
Woodside, where statues of galloping steeds greet drivers as they turn into town, fosters its reputation as one of the country's most horse-friendly communities through the various programs at Wunderlich Park.
Beginning with the restoration of the historic Folger Stable, the Friends champion the equestrian culture with active programming and education tailored to both children and adults. They've collected various relics and historical items to create the Carriage Room Museum, open on weekends, to exhibit how horses were essential throughout Woodside's history.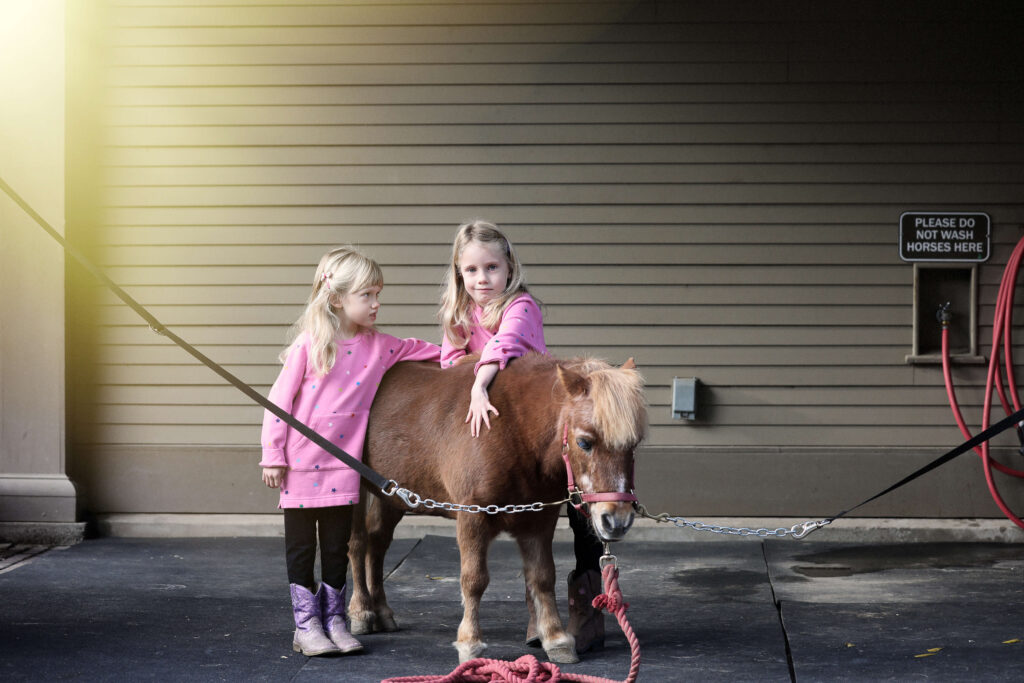 Local students and scout troops flock to the stable for a hands-on horse education with horseback riding. Jill Daly, the president of the Friends nonprofit, and Lorna Basso, a board member, relish their roles as ambassadors for introducing and sharing equestrian culture with children and adults as they visit the park.
 Lorna serves as a docent for schools, welcoming students to meet horses and discover the stable's rich history. She recently developed a new program called Meet a Mini, where children ages 4 to 12 are introduced to the culture through a mini horse named Lightning. Kids are given a lesson on grooming and can take a trail ride with this short but stout steed.
The Friends manage the education component of Wunderlich Park as well as the major maintenance projects for the facilities. The horse culture wasn't always flourishing at Wunderlich and it took a group of dedicated equestrians to establish it as a hub. When Jill first visited the park after moving to the Peninsula some 20 years ago, she was struck by how the Folger Stable had fallen into disrepair.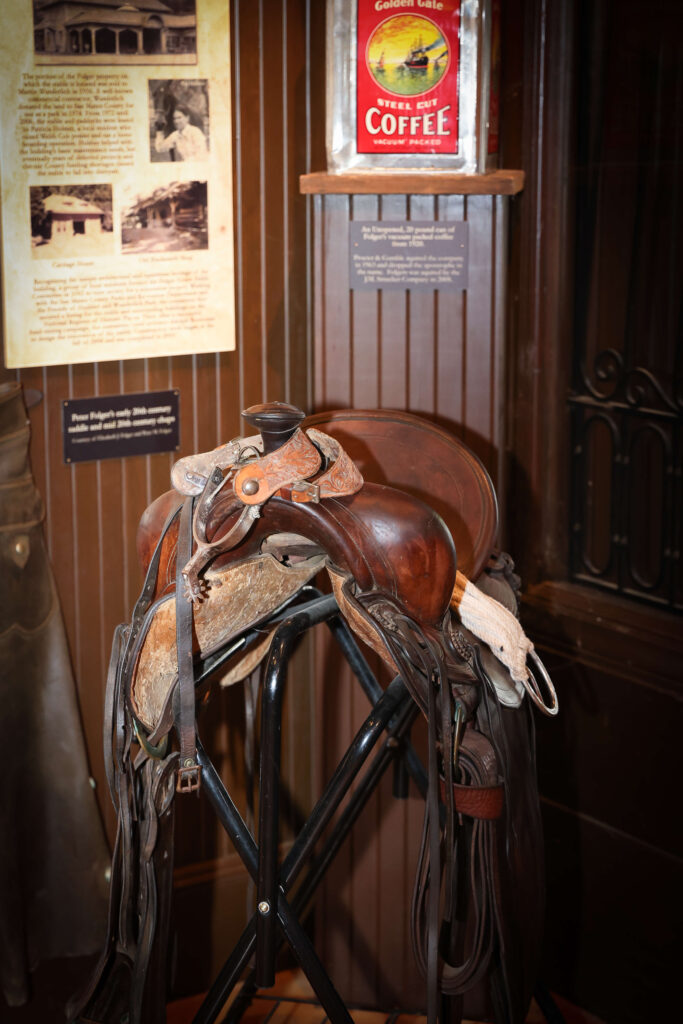 "I came to do a hike and saw this big blue tarp over the building," she remembers. "I said, 'What is wrong with this?' I learned how the county was planning to demolish the stable because they didn't have capital funds. That's when I got involved."
Jill helped secure the stable's legacy by placing it on the National Register of Historic Places and has continued ever since to assist the nonprofit as it fundraises for upkeep and grounds management.
The next project in their sights is a restoration of the small ice house located near the creek. Their goal is to restore the roof and cupola and to repair the interior and doors as dictated by historic standards in time for next summer. Once complete, they'll include the ice house in their education tours to teach students how 20th-century settlers kept cool using basic physics of the landscape.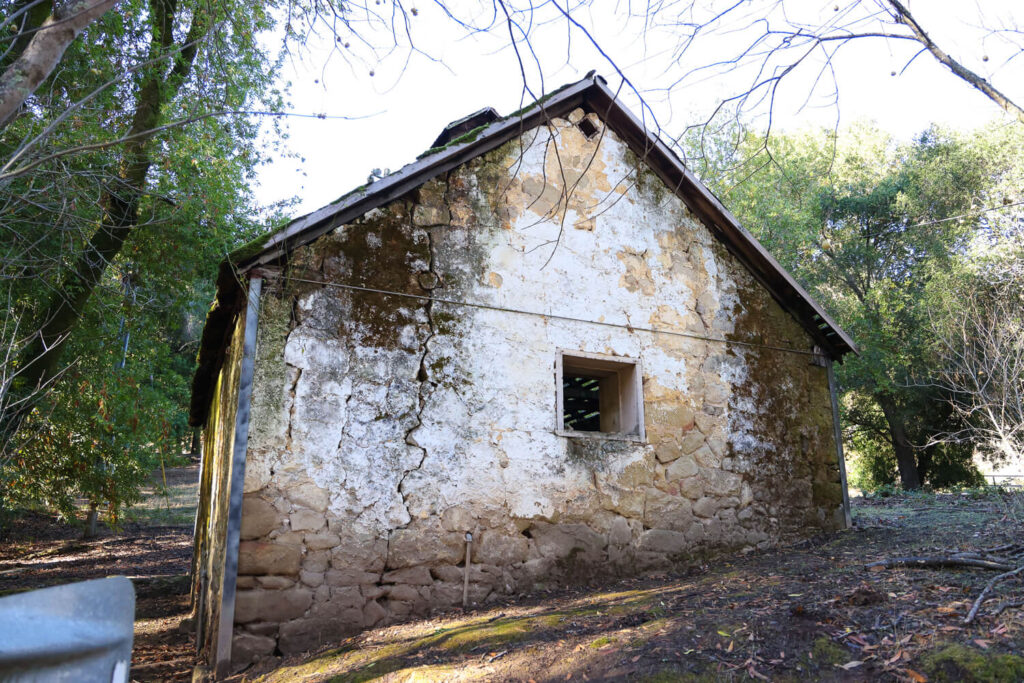 Folger Stable has 30 stalls where 3rd and 4th graders wander up and down to admire the various horses as they eat and are groomed. Lorna has already begun to introduce her two grandchildren to horse riding and imparting the wisdom she's learned from a life riding English-style.
"You never need a therapist," she says. "It's a closer relationship than with a dog. You never have a bad day on the back of a horse."