For some, home means being enveloped by a favorite collection, cherished memories or dreams of travel. Living in a home that reminds you daily of the things you love with spaces designed to fit your needs nurtures a sense of well-being and contentment. That's what drives and inspires San Mateo interior designer Kari McIntosh—balancing functional comfort with meaningful design elements.
From an early age, Kari's knack for interior design was apparent. When she played with her doll collection, she wasn't focused on what they were saying to each other but what their homes looked like and the function of each room. Her parents contributed to her understanding of design; her father was a civil engineer and her mother owned an antique shop.
When it was time to declare a major in college, Kari enrolled in the architecture program at Cal Poly. "I wanted to create interiors that would affect people and how they live and their enjoyment," Kari remembers. But the program Kari found herself in was highly technical, utilizing physics and calculus to prepare students to design large-scale exterior projects like bridges.
She switched her major to business and entered the corporate world after college, becoming VP of Equities at JPMorgan in San Francisco. Even as Kari worked full-time managing investor conferences for the bank, her passion for interior design persisted. So she enrolled in UC Berkeley Extension's Interior Design and Architecture certificate program. "I took these classes and picked away at them little by little at night," she says.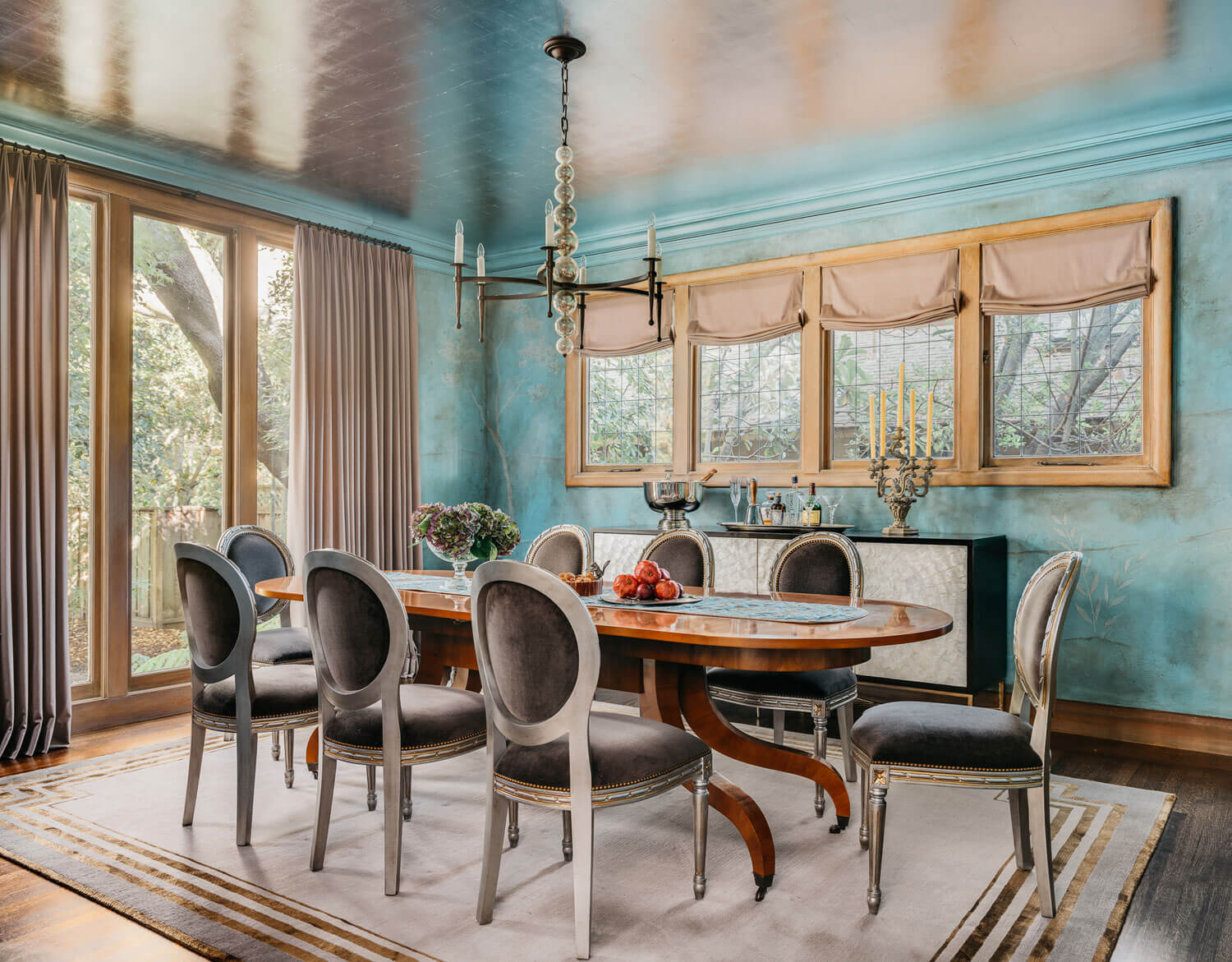 In 2008, Kari founded Kari McIntosh Design (KMD), a small boutique firm that melds both her business and interior design skills. She clearly found her niche. KMD designs have been featured in national publications including House Beautiful, California Homes and Town & Country and KMD has contributed to the San Francisco Decorator Showcase. "The showcase is a wonderful way for people to be introduced to your firm and your design sensibilities because you're designing for a faux client," Kari notes. "You can put a lot of your own personality out there."
Kari describes her design style as eclectic because she loves to incorporate both modern and antique items into her designs. Whether updating a San Francisco Victorian or a mid-century home on the Peninsula, she gets plenty of opportunities to do so: "I love to reuse things. If I can incorporate antique or vintage lighting, I think that's a really brilliant way to keep an interior looking fresh and more unique because you're not using mass-produced light fixtures."
When working with clients, Kari likes to create designs that flow and tell personal stories. "I try to get to the heart of what inspires them and what they find soothing, relaxing and comfortable," she says. She talks with clients about their interests and where they like to travel for design inspiration. One couple collects menus from the Michelin star restaurants they've enjoyed around the world, and Kari was able to incorporate their menu collection into the design of their new home. When her clients get a chance to add to their prized collection, they report back to Kari about their new foodie conquest.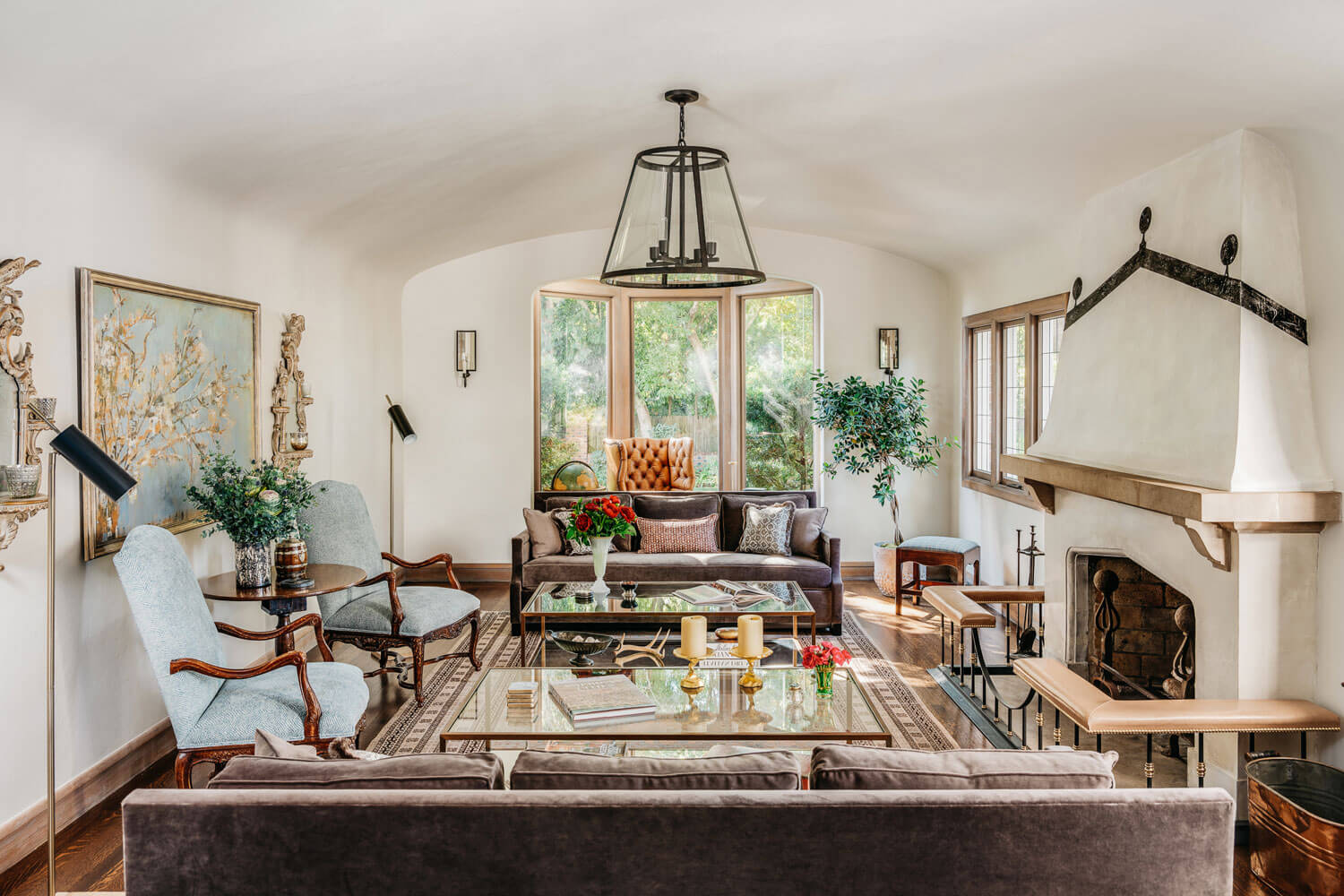 In 2019, Kari completed an interior design project of a Tudor Revival-style home in San Mateo Park, a neighborhood known for its wooded elegance and storied past. San Mateo Park also happens to be where Kari lives; she and her family were drawn by the charming homes, outdoor spaces for children to play and the proximity to good schools. Development of San Mateo Park began in the late 1800s, and a wide range of home styles are represented. The area's first homes near El Camino Real vary from Victorian to California Craftsman, and homes built on the hillside during the '20s and '30s reflect Romantic styles like Spanish and Tudor Revival. John McLaren, the landscape architect who designed Golden Gate Park, supervised the planting of San Mateo Park's dense greenery, along with its winding streets and landscaped traffic circles.
KMD's Tudor project called for the redesign of the home's public spaces. Kari describes the owners as empty-nesters looking to create flexible spaces for entertaining. "They wanted to feel just as comfortable having a room filled with people at the holidays with little nooks and crannies for people to sit, as they would entertaining just one other couple and still feel intimate," she says. The couple was inspired by their travels to London and wanted to recreate the "clubby" vibe they experienced there. Kari used some of the client's existing artwork, antique pieces and a rug in the design, taking color cues from the artwork.
The project was completed just in time for Thanksgiving entertaining, and the homeowners were excited to host their friends and family in the redesigned spaces. "I like that the project is very unique and it's definitely tailored to my clients," Kari reflects. "It speaks to all of the elements they were looking for and yet I was able to add some other elements that they wouldn't have thought of to elevate the design overall."