When you think of wine country, does San Carlos come to mind? If not, we're here to tell you that the days of needing to travel north for an authentic winery experience are gone. Prior to Prohibition, much of California's winemaking was actually in San Francisco. Following a move to Napa Valley, winemaking became synonymous with the rolling countryside found there. But a cluster of urban wineries on the Peninsula proves that you can experience wine tasting much closer to home.
These hidden wineries have joined together in recent years as the Mid Peninsula Winery Alliance, formed to raise awareness of the location and availability of great wines in San Carlos, Belmont and Redwood City. Eleven wineries are augmented by craft-brewed cider (Redwood Coast Cider), two breweries (Devil's Canyon Brewing Co. and Alpha Acid) and a distillery (Old World Spirits) in the vicinity.
While an urban tasting room might look unusual, the winemaking that happens in the warehouses off Industrial Road is as old-school as it gets. Following harvest, grapes from some of the best wine regions in California are trucked into San Carlos in the cool of night. Once the fruit arrives, production takes place in the same fashion as a traditional winery, from grapes to barrel to bottle, all in one location. Here are a few stops on the Mid Peninsula Wine Trail to help you take advantage of these hyper-local vintages.
The story of Cuvée Wine Cellars began with a passionate home-winemaker intent on producing quality wines. After a run of successes in amateur winemaking contests, owner Paul Rogerville decided to tackle the daunting task of becoming a bonded winery. The name Cuvée is a French term for blends of wine, which expresses the winery's collaborations with local winemakers. Its wines have won numerous awards, such as its 2012 Cabernet Sauvignon, Nun's Canyon, which won a gold medal at the 2017 Orange County Fair. Cuvée Wine Cellars is typically open every Saturday from 1:00PM to 5:00PM and the last Friday night of the month from 6:00PM to 9:00PM.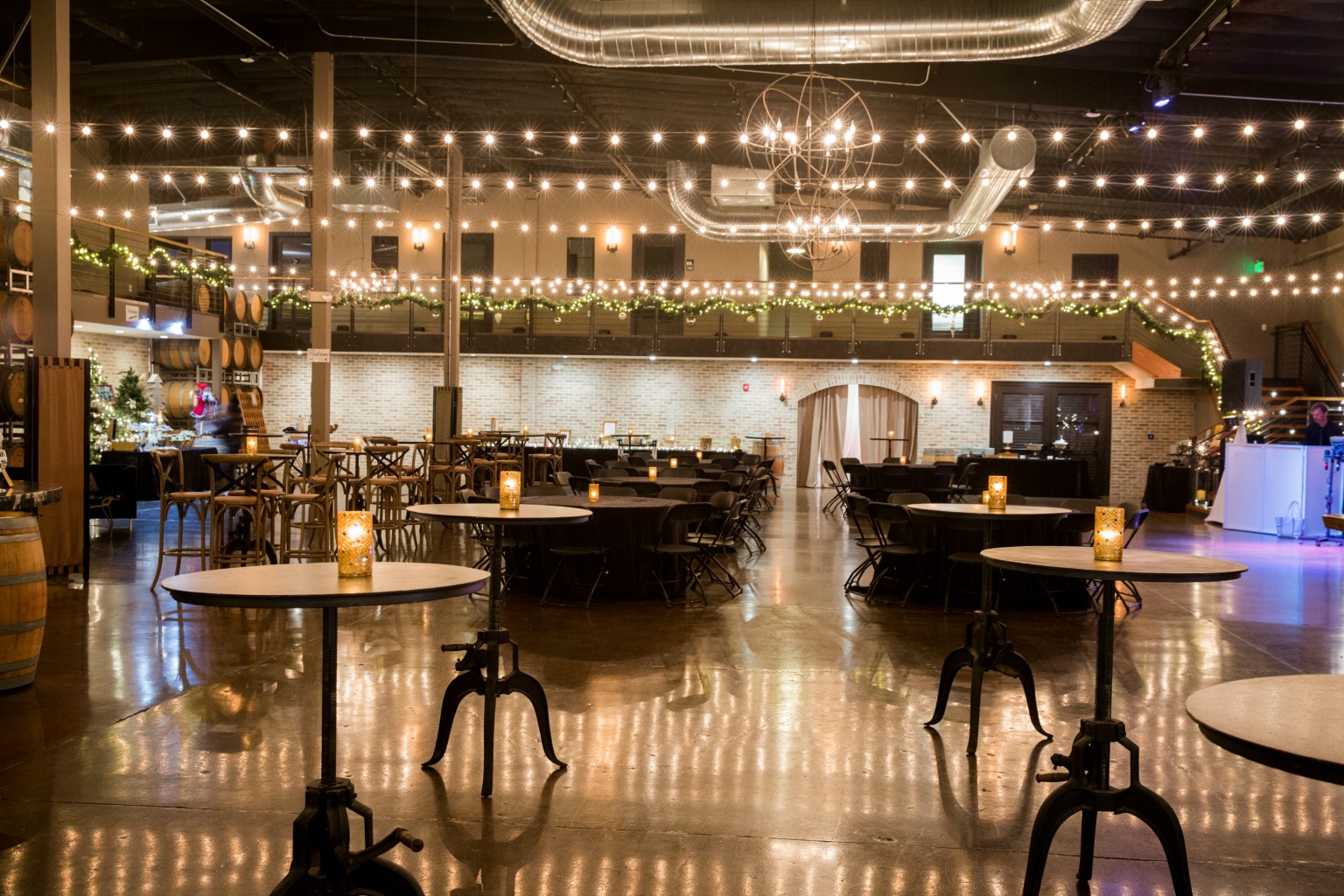 The family-owned Domenico Winery has been making award-winning wine for over 20 years, specializing in Cal-Italia varietals. Their vineyard is located in the Sierra Foothills in Amador County, California, where their two estate wines, Syrah and Primitivo, are grown. Additionally, owner Dominick Chirichillo is a member of the Santa Cruz Mountains Winegrowers Association, where he sources Chardonnay and Pinot Noir grapes. Domenico's tasting room, with its 24-foot mahogany bar, is open every Saturday and Sunday from 11:00PM to 5:00PM and features live music every third Sunday of the month, so it's worth planning ahead.
Flying Suitcase Wines is the new kid on the block. Established in 2013 by another husband and wife team, Flying Suitcase stemmed simply from a passion to drink wine. Vikki and Anders Vinther relocated to the Peninsula from Denmark, which explains the Hans Christian Anderson inspiration around the tasting room. They're open to the public on Friday from 5:00PM to 9:00PM and Saturday and Sunday from 1:00PM to 5:00PM, and parents will be glad to know that there is a play area for the kids to enjoy while you explore their wine. Specializing in wines ranging from the classics, like Cabernet Sauvignon, to more unique varietals, such as Aglianico, the winery is sure to have something for every taste.
Founded in 2012, Zoetic Wines is a small artisanal wine producer and the passion project of owners Kim and David Vance. Kim had long been a wine lover, and after assisting with the 2008 harvest in Sonoma, she caught the winemaking bug. The couple packed up their lives in Houston and moved to San Mateo, where they're able to make wine in between juggling full-time jobs. The budding enterprise shares a space with Cuvée, and the micro-winery is generally open on the second Friday of every month from 5:30PM to 8:30PM.
visit
Domenico Winery
1697 Industrial Road
Cuvée Wine Cellars + Zoetic Wines
1001 Washington Street
Flying Suitcase Wines
915 Washington Street