Hear "stuck"—and immediately think of Lodi? The now famous "Oh Lord, stuck in Lodi again" lyric from the Creedence Clearwater Revival song has been around for a whopping 50 years. But being stuck doesn't have to be a bad thing. This is especially true in the fall when temps dip to the bearable 80s, the plump purple grapes are harvested and the miles and miles of vines begin to turn a golden hue. You'll discover that Lodi offers a lot more than just wine. After drinking from a frosted mug at the town's A&W Root Beer, the chain's first, which opened 100 years ago this year, you can also sample miles of waterways, walking the shoreline or paddling a kayak.
The Zinfandel Capital of the World (and a whole lot more)
If you're going to make a claim to fame, you might as well go big. Indeed, Lodi produces about 40% of the premium Zinfandel in California. So you'll certainly sip some of the state's best Zins but also some interesting lesser-known varietals such as Cinsault, Carignan and Vermentino, to name just a few.
The Lodi Appellation includes 85 wineries and 450 labels. You can chart your course by picking up a Lodi Wine Map at the Visitor's Center located at 2502 West Turner Road, adjacent to Wine & Roses (more on that luxurious overnight option shortly).
Here's a sampling of family-run wineries that offer a diversity of wines and tasting experiences.
Michael David Winery is one of the region's oldest family-owned wineries, producing over 660,000 cases annually, grown on over 800 acres of vineyards. Named Winery of the Year by the Unified Wine & Grape Symposium a few years back, it boasts that it has "something for everyone," given its extensive number of varietals. Tasting costs $10 for five flagship wines such as 7 Deadly Zin or $15 for five reserve wines—Zinfandels named Lust, Rage and Gluttony. Bonus: After tasting, you can choose from an assortment of delicious pies to take home. Located at 4580 West Highway 12; open daily 10AM to 5PM.
Another family-owned winery is Oak Farm Vineyards, which sits on 70 acres that include oaks planted by the original property owners in the late 1800s. Owner Dan Panella replanted 60 acres of vineyards in 2012. Estate-grown wines include Fiano, a southern Italian variety, along with more familiar Chardonnay, Sauvignon Blanc and Cabernet Sauvignon. Note: Oak Farm visitors must be 21 and over. The Tasting Bar Experience is $10 per person and features six wines. Located at 23627 Devries Road; open daily from 11AM to 5PM.
Dutch immigrant John Van Ruiten Sr. planted Zinfandel grapes in the 1950s, which were harvested and shipped to other wineries. Those vines remain part of Van Ruiten Family Winery, which first produced its own label in 1999. Just eight years later, the Wall Street Journal named the 2007 Van Ruiten Old Vine Zinfandel the Best Zin in America. Two generations of the family operate the winery today. Tasting is $7 for Van Ruiten Family Wines and $10 for Reserve wines. Located at 340 West Highway 12; tasting daily from 11AM to 5PM.
Take to the Water or Enjoy Views from the Lakeside Trail
Lodi is a watery wonderland. The Mokelumne River flows along the edge of town and forms the Lodi Lake Wilderness Area—a network of channels and ponds that attract millions of migratory birds each year, including Sandhill Cranes.
It's the latter that brings long-time Menlo Park resident—and fine arts photographer—Susan Carnahan to Lodi year after year. "The Sandhills tend to cluster together while foraging or feeding—and more dramatically when they fly in at night," she says. "It's truly a wonderful sight."
The waters of Lodi also attract walkers who can amble along the two-mile perimeter of Lodi Lake, with ducks, turtles and birds easy to spot. Even better, rent a kayak to explore the area from the water.
Rentals are available through Headwaters Kayak, which operates a boathouse on Lodi Lake, open weekends in September. Rentals can also be arranged during the week by calling 209.471.5988. headwaterskayak.com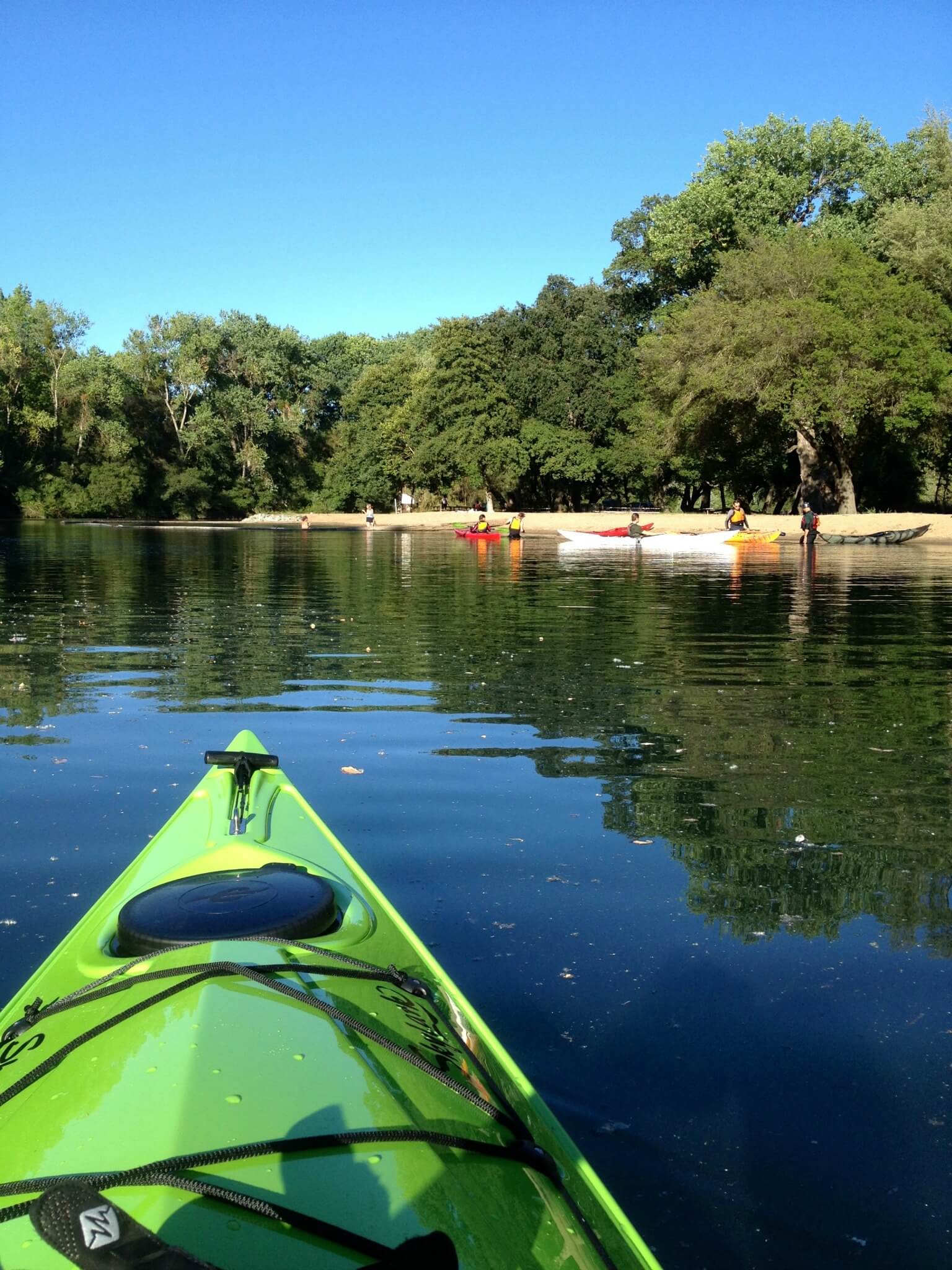 Abigail Christensen, who manages the boathouse, grew up in a house on the Mokelumne, so she knows the river well. She organizes group paddles, including a two-hour Wednesday evening paddle and a monthly moonlight paddle set for September 14.
"Probably 40 to 50% of the people who come to us have never kayaked before, but we're very beginner-friendly," she says. "The boathouse has a unique dock and launching ramp that makes it easy to get in and out of the boats. The payoff is an incredible wildlife adventure."
Punctuate your Visit with a Stay at Wine & Roses
Russ Munson grew up in Lodi and recalls thinking, "We never had anything that we could be proud of." He married local farm girl Kathryn, and 20 years ago, they corrected that void, becoming owners of Wine & Roses, a luxurious hotel and spa located not far from Lodi Lake.
You'll find beautifully landscaped grounds and large, well-appointed rooms. The property upped its dining ante when two-time James Beard award winner Bradley Ogden came aboard two years ago. "He's so passionate about his style of cooking and loves the area because of all the farming nearby and the ability to get super-fresh produce," says Kathryn.
Make sure to budget enough time to stroll the seven-acre botanical gardens. You'll discover an extensive herb garden and beautiful flowers along with two macaws and two parrots that beg, "Take our picture." Rooms start just shy of $400 at this dog-friendly property. winerose.com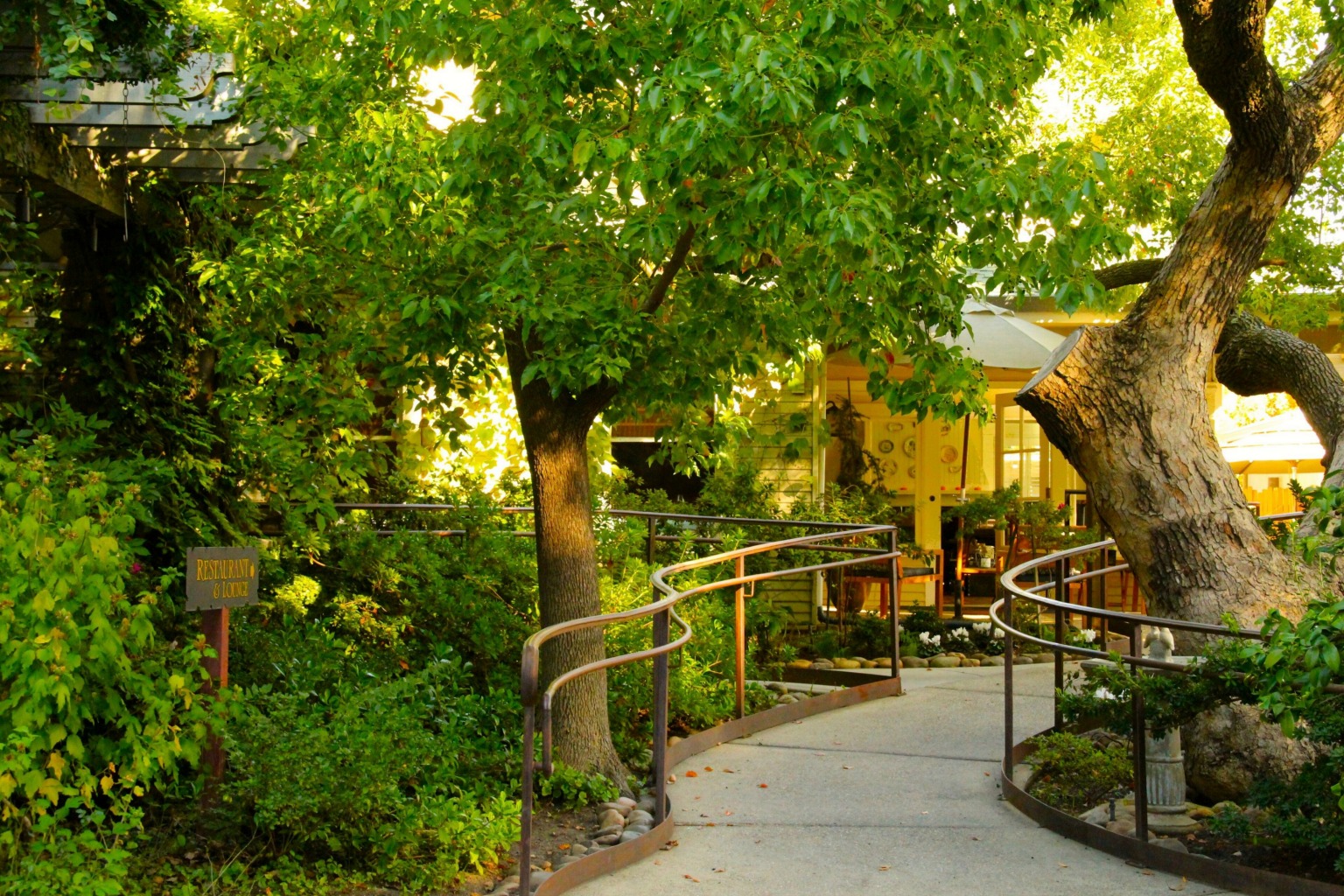 Lodi footnote…
Creedence Clearwater Revival frontman John Fogerty admitted that he never visited Lodi before writing the song, picking it because it had "the coolest sounding name." The town of Lodi now embraces the lyrics and even hosts "stuck"-themed events.
fall events in lodi
The Art of Blind Tasting, led by wine professional, journalist and Lodi resident Randy Caparoso, is being held at Wine & Roses on September 18 at 6PM. Cost is $90 per person. Sign up online: winerose.com
Lodi Grape Festival is set for September 12-15 and features entertainment, food, vendors, art, carnival, wine tasting and more. Admission is $10 for adults; $6 for children ages 6 through 12. Details: grapefestival.com
Sandhill Crane Festival takes place November 1-3 with registration opening in early September. These magnificent birds with their prehistoric call and stately gait winter in Lodi each year. cranefestival.com