Words by Silas Valentino
If Jan Null is stirred from his slumber in the middle of the night due to the patter of rain outside, he can forget about catching any more Zs.
"For most meteorologists, when the weather wakes you up, you can't get back to sleep," he admits. "The worst is if it's raining and I didn't forecast for it …"
The meditative sound of falling rain is not the sonic of relaxation for Jan; instead, it represents infinite drops of data that he intently studies.
Through his efforts, Jan has become the go-to source for weather information in the Bay Area. If you've checked a weather report on the Peninsula in the last 47 years, there's a good chance that Jan had some part in its analysis.
Following 23 years at the National Weather Service where he ultimately served as the lead forecaster for the Bay Area, Jan struck out on his own in 1998 with a consulting company called Golden Gate Weather Services.
Jan provides forensic meteorology services to assist legal and insurance professionals (his wife Susan Hollis jokes that he does "CSI: Weather") and he's been retained in over 600 cases while testifying in some 40 trials.
Elsewhere in his career, Jan established an oft-consulted weather index, created one of the first (if not the first) National Weather websites and he's even renamed a regional wind pattern; following the 1991 Oakland firestorm, he dubbed what was once the Santa Ana winds as the Diablo wind to describe hot, dry wind from the northeast.
Impressive achievements all, but Jan's proudest contribution is the decades of research he's generated on Pediatric Vehicular Heatstroke, leading to countless children's lives saved from overheating inside calescent cars.
As a devotee to data, Jan's output for local meteorological research is essentially unquantifiable; however, he and his career are illuminating data points for understanding the weather, and how we're always getting better at doing so.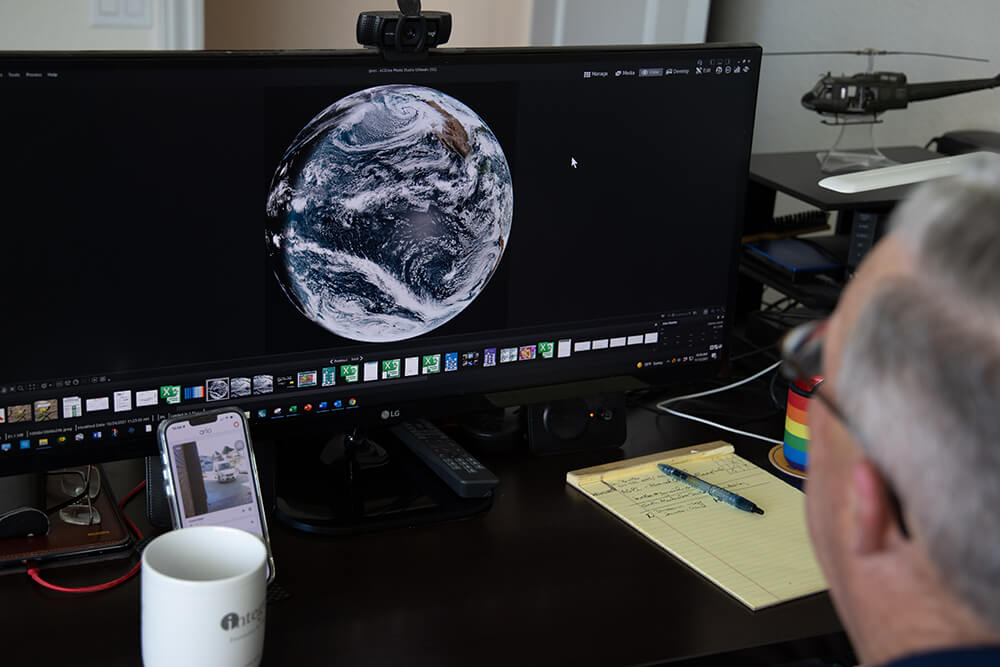 "I'm coming up on 47 and a half years and probably the thing I've noticed that's changed the most is the accuracy of forecasts," he says. "Back when I started, there was only a three-day forecast and that was considered cutting-edge. Now we're up to seven days in a forecast—we've gained a day each decade of my career!"
The daily routine of weather analysis begins at 5AM when Jan typically awakens and heads into his home office with a banana and a glass of juice in hand. His favorite coffee mug was from a swag table at a meteorology conference. It simply says "Integrity" and Jan takes sips with intention.
He combs his hair neatly to the side and cuffs both ends of his jeans. Sometimes he has a pair of Apple AirPods sticking out of his ears as he attends to the latest novel from Michael Connelly. Jan is an avid reader, habitually consuming two works of fiction at a time to help balance his day of reading scores of nonfiction journals and data sets.
In 1993, Jan was at the National Weather Service and noticed how the Internet was quickly integrating into daily life. He believed it was only logical for the weather to be on it as well and used HTML to develop a simple web page. It has since morphed to become what is now weather.gov.
"I have a communicator-slash-public service gene for sharing information," Jan reveals of his motivation to create and share. "And there are a fair number of introverts in the weather service, so I'm the one who picks up when the media calls. I think at some point I've talked to every journalist in the Bay Area."
Pronounced Jan with a hard J (as in, not Yawn), he's a father of two kids who are both still living in the Bay Area, now with children of their own.
Over the course of his life, Jan has amassed each of the major regional area codes: 415, 510 and 650. He was born in Oakland, raised in Castro Valley and worked in Redwood City for the National Weather Service. He's lived in Saratoga but recently relocated to Half Moon Bay.
After serving three years in the Army, including 11 months in Vietnam, Jan graduated from UC Davis in 1974 with a degree in Atmospheric Science. He'd go on to earn his master's in 1992 from San Jose State University with a thesis titled A Climatology of San Francisco Rainfall. He's been deciphering and communicating weather data to the Bay Area ever since.
"I learned early on that people's weather memories are … suspect at best," he says with a humble laugh. "I'll hear how, 'This is the biggest we've ever had,' but if you look at the numbers, it's actually the 20th biggest storm. This is why I quantify the data."
To make sense of our storms, Jan developed the Bay Area Storm Index (BASI), which measures the strength of wind and rain events in the region. Each storm is rated on a scale of 10.
For instance, the atmospheric river in October 2021, when rain was persistent for days, was considered by some as the "storm of the century," but Jan has the data to decipher between facts and hyperbole.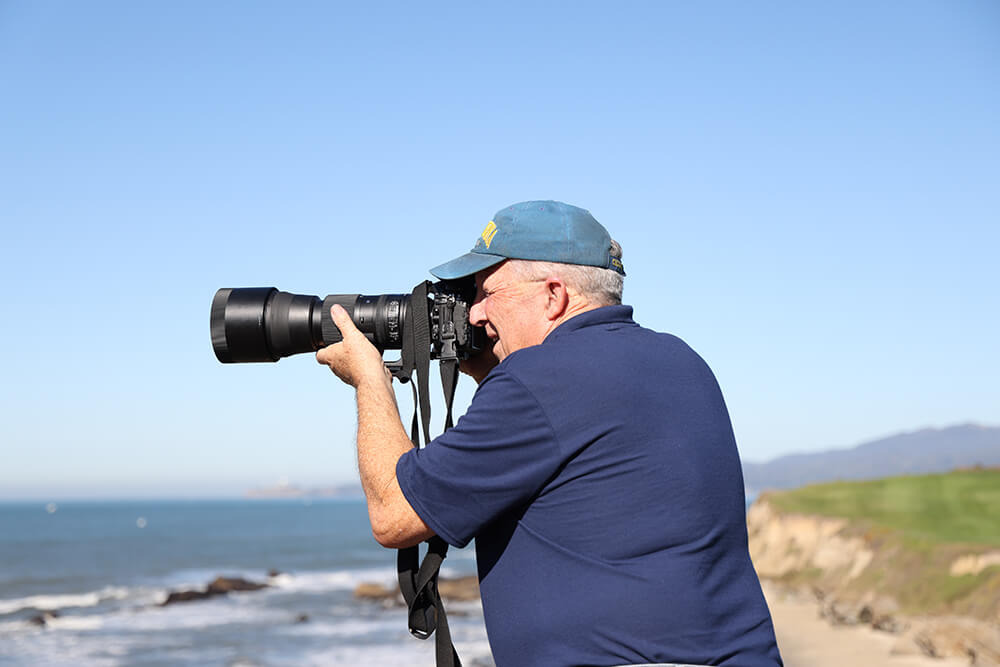 "The only 10 on BASI ever recorded was in December 1995 when there were 103-mile gusts on Angel Island," he notes. "This past storm in October was a 9.7. There was a 9.8 before and now we've had three 9.7s. I'd call this past storm a 'once in a decade' storm."
Since high school, Jan has celebrated his unique perspective for the natural world by capturing images or moments in time. On his Instagram profile, he shares what he calls his, "serious (okay obsessed)" amateur photography.
He began by shooting sports such as basketball using a Hasselblad (the same Swedish camera that the Apollo astronauts had) before upgrading to a Leica camera. He always keeps a camera nearby and while serving in the Army, he'd slip the Leica inside his munitions pouch.
Describing himself as a "snap shooter," Jan finds an everyday moment in nature and begins tinkering with composition before he shoots. He remains an amateur ("I already have a good job. I don't want a new job," he reasons.) but this doesn't mean he's not published.
Upon their move to Half Moon Bay, Jan and Susan actively sought ways to give back to their newly-adopted community. One such method was to support the Coastside Women's Club and the nonprofit's annual holiday boutique. Jan donated 35 of his photographs that were bundled together in an anthology. All copies of Treasures of the Coastside by Jan Null sold out within an hour, directly funding scholarships for the local high school.
"It's a very active community and it's nice to be part of it," he says. "We just finished a major remodel and apparently we didn't get the memo that when you are older, you downsize … now we have a guest room for our grandkids."
Last year, Jan gifted his grandson a rain gauge and as the rains kept coming down last October in that once-in-a-decade storm, to Jan's delight, his grandson ventured out into the elements to collect his own set of weather data.