Omar Piña, owner of Menlo Park's Mama Coco Cocina Mexicana, fell for the Bay Area the first time he visited. "Everything was amazing!" he says, enthusiastically recalling the experience. "It was like a movie for me." The year was 1996, and Omar, a business administration and marketing student at Universidad Autonoma de Sinaloa in his native Sinaloa, Mexico, was visiting family.
During the last week of Omar's vacation, his cousin, a busser at Il Fornaio in Palo Alto, suggested that Omar come to work with him. It was an opportunity to make some extra cash, so Omar figured, why not? Earning $100 the first night, the business student saw an opportunity. He called his parents to tell them he wanted to stay for a year, to work and save money for a car.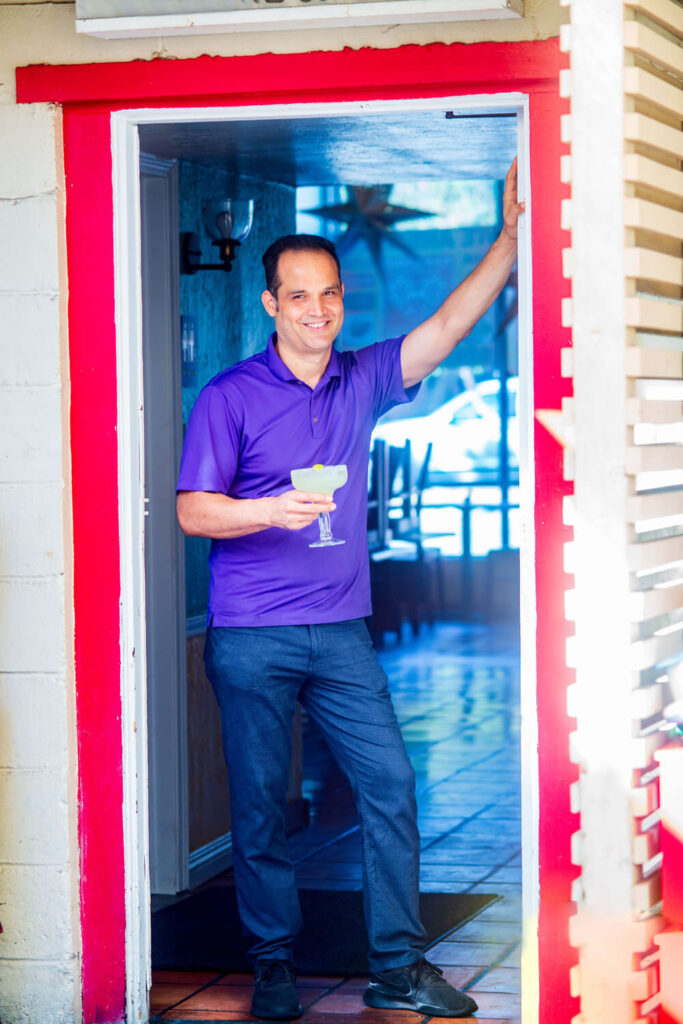 Looking back on that first restaurant job, he says, "Who knew that was my destiny?" After completing his studies in Sinaloa, Omar returned to the Peninsula in 1997, taking a job bussing tables at Palo Alto's white-tablecloth Evvia Estiatorio. The following year, he married his high school sweetheart Mónica Pilotzi, and the couple established their home in Menlo Park. Within a couple of years, they had a son and then a daughter.
From 1997 to 2014, Omar worked at some of the Peninsula's most popular restaurants—Flea Street Cafe, Left Bank and Reposado—progressing from busser and food runner to server. Along the way, he gained experience in customer service and the inner workings of the restaurant business. "After five or ten years, I started to love this work," he says. "One day, I wanted to get my own place."
Omar's first foray into restaurant ownership came in 2004, when he partnered with his nephew to run Habibi in Belmont, serving an assortment of Mediterranean, Japanese and Chinese dishes. Omar had really wanted to open a Mexican eatery, but there was already a Mexican restaurant in the shopping center. In 2007, they closed Habibi, intending to relocate, but ended up selling instead.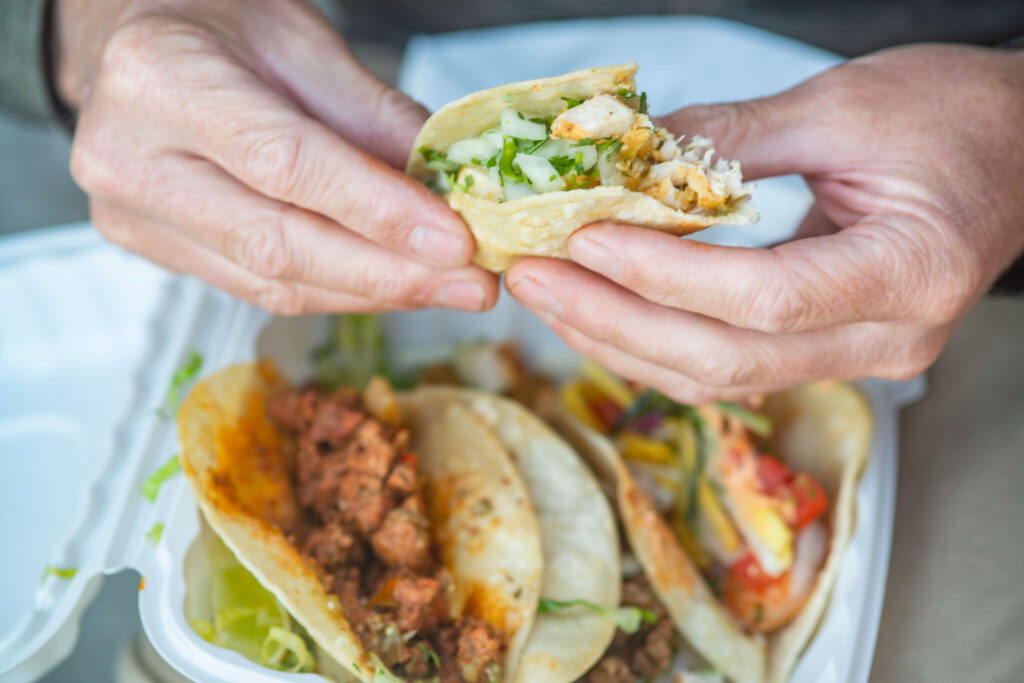 By 2012, Omar was ready to open his own Mexican restaurant. He had solid front-of-the-house experience after 15 years in the business, and although not a professional cook, he was comfortable in the kitchen. "I grew up with my grandma, my mom, my sisters and everyone cooking at home," he says.
Omar envisioned a casual, family-friendly restaurant with a menu that included dishes from each of Mexico's seven culinary regions. "I spent a lot of time on the menu and tried to be different from other Mexican restaurants," he notes. For recipe ideas and advice, he turned to his wife Mónica's grandmother, Socorro Tarano, known affectionately as Mama Coco.
Mama Coco had, for many years, run a home-based food business to support herself and her 12 children after her husband died in a car accident. She cooked traditional dishes—enchiladas, moles and quesadillas—generously feeding customers, even when she knew they couldn't afford to pay. Loved and respected in her Mexico City community, she was "Mama" to everyone who needed help and enjoyed her food. "The first time you met her, you loved her right away. She was a beautiful, sweet person," says Omar. She was also generous with her recipes.
"I give a lot of credit to Mama Coco," he says. Several dishes are named for her: Mama Coco flan, the Mexico City-style empanadas (filled with huitlacoche, epazote, zucchini, corn and cheese) and Ensalada Poblana with cilantro-mint dressing. Mama Coco also provided recipes for Fajitas Quesadillas and Huarache, which would eventually become customer favorites.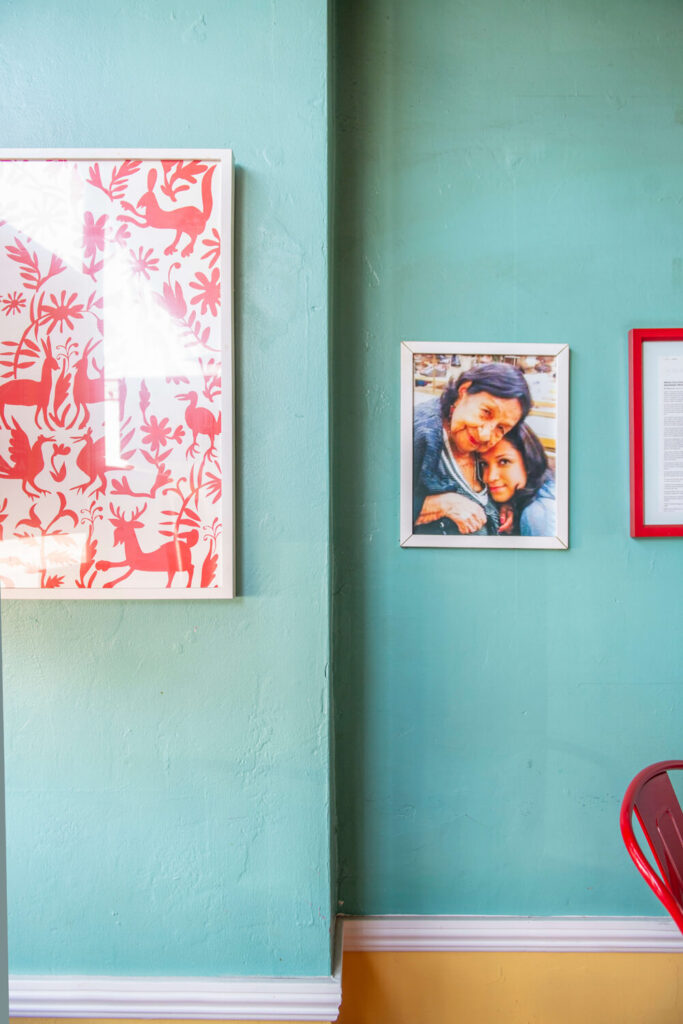 Rather than offer a full bar, Omar focused on beer and wine, keeping the cocktail list simple but classic: sangria, agave-wine margaritas and micheladas. The beverages menu also includes non-alcoholic agua de jamaica (hibiscus) and horchata.
When it came time to name the new business, it was Mónica who suggested naming it for Mama Coco. Her name represented everything they wanted to share in their restaurant: family, love and food made from the heart. It was decided. All they needed was the right space. Easier said than done, however. After a year of looking at places up and down the Peninsula, Omar hadn't found the right spot—but there was a place he and Mónica had in mind. They were regulars at Menlo Park's Cafe Borrone and had been eyeing the Mex To Go space across the street for months.
"I saw how packed Cafe Borrone was, and I knew that if we did good Mexican food, we could do well there," he says. Encouraged by their children, Mónica and Omar approached the owner about purchasing their dream space. As luck would have it, she was ready to sell. "We remodeled for four months," Omar says. "We had to work a lot to get it to look the way it does now."
Mónica managed the restaurant's interior design, which is cheery with pastel yellow and blue-green walls, red cafe chairs and colorful papel picado (tissue-paper art) hanging above the dining room. Framed words are reminders of what's important: amor (love), comida (food), familia (family), sabor (flavor), vida (life) and tradición (tradition). The outdoor patio, with colorful chairs and red and white-topped tables, has a play area for young diners. "In Mexico, that's very typical," Omar says. "You go into a restaurant where they have toys and things for kids."
Omar and Mónica planned to bring Mama Coco from Mexico to see her namesake restaurant, but sadly, she passed away a few months before the restaurant opened. She never saw the business that bears her name, but her influence lives on in the food and in the philosophy of service that she imparted to Omar: "The best thing you can do is always take care of the guests. Make sure they are happy."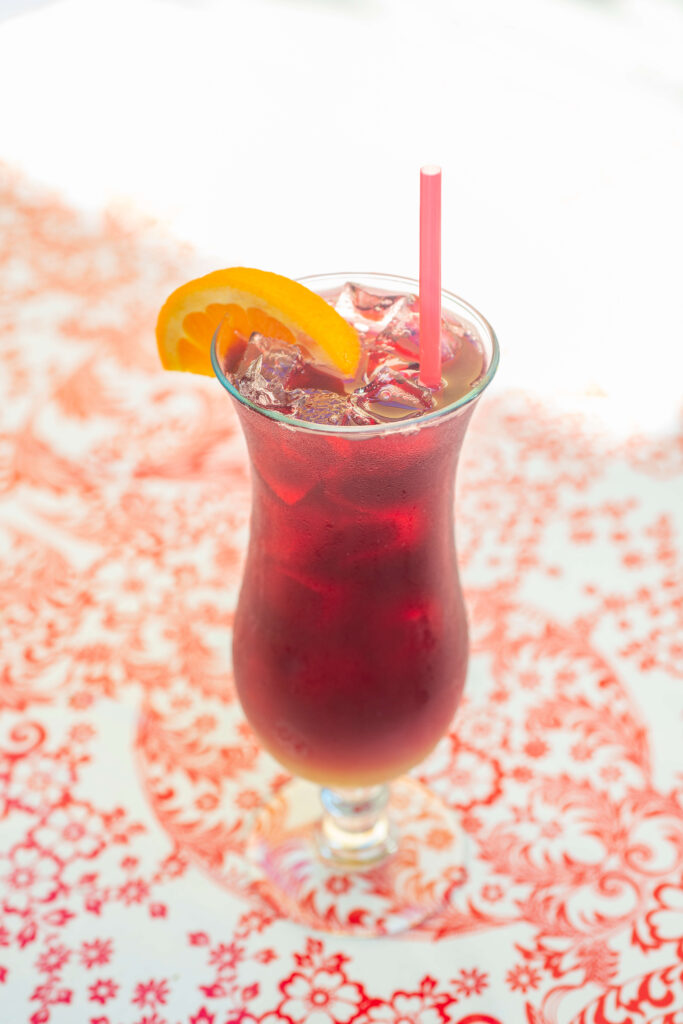 Mama Coco Cocina Mexicana opened in July 2014. "The first six months were really tough," Omar recalls. Although the kitchen was turning out authentic Mexican dishes, customer feedback was that the food was too spicy. Putting his customer-first philosophy into practice, Omar reworked the menu to hit the right level of heat. Little by little, the business grew. "Word of mouth was the best advertisement," he says. Mama Coco continues to receive "local favorite" accolades and was featured on KQED's Check, Please! Bay Area in 2018.
With Mama Coco well established in Menlo Park, Omar is planning to open a second location in San Carlos in October 2020. Taking an "If it ain't broke, don't fix it" approach, Mama Coco San Carlos will have the same design and food that has made the original a Menlo Park favorite; however, it will have a smaller menu because it has a smaller kitchen. Despite this being an uncertain time for the restaurant industry, Omar says he couldn't pass up the opportunity.
While Mama Coco never saw the restaurants she inspired, "She would be so proud of us," Omar says. "We have a picture of Mama Coco in the restaurant, and every time I look at it, I feel like she's watching over me. I feel like she's got my back."