Jim Caldwell's Fox Hollow Road property epitomizes seclusion. Towering, majestic redwood trees and the soothing, trickling sounds of Bear Gulch Creek provide him with total serenity. The cedar-shingled house and adjoining art studio and pool are nestled seamlessly into the natural geometry of the area. Since Jim has lived in Woodside more or less continuously for 70 years, his property is as much a reflection of the peaceful town as it is of himself.
"Very few architects get to live in a house that they designed," he says, of the house he envisioned and built some 47 years ago. "That is very unusual."
While Jim has enjoyed a career in residential architecture design, he admits that he always pictured himself becoming a full-time artist. Jim, now 77 years old, says he's started to consider whether the project he is currently working on will be the last house he ever designs. He notes how most design projects these days end up being three- to four-year commitments.
"Do I still want to be designing houses when I'm 83?" Jim ponders. "If the phone rang tomorrow and someone offered me a big house commission, I'd be torn."
Recently, Jim started devoting more of his time to his artistic inclinations. He diligently paints every morning and has already sold more paintings this year than he sold in 2019. He also expanded his lecture and teaching circuit to over 20 venues.
"I'm transitioning into being a full-time artist, which I fantasized about for 35 years," he says.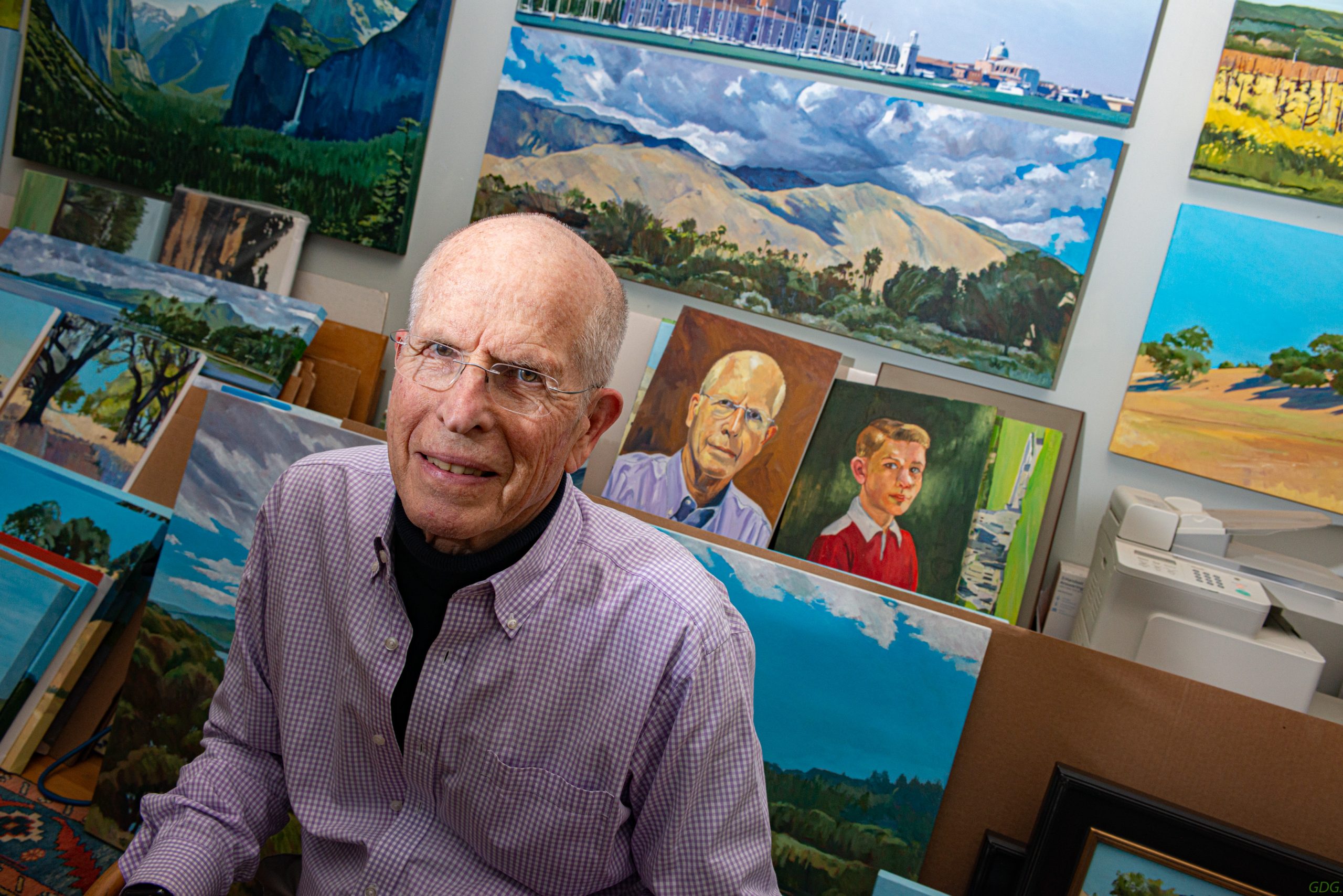 Jim completed his first self-portrait when he was 13 years old and it was the first tangible step in his journey to becoming an artist. His attraction to painting only grew from there. He continued painting at the Cate School in Southern California and took a Stanford art class the summer following his graduation in 1959. That year, his mother helped him organize his first art show. Jim then went to Williams College and spent a year after graduation at École des Beaux Arts in Paris.
But in order to support himself, Jim says he felt he needed to pivot to architecture—a more structured but lucrative field. In a dramatic gesture, "I threw all my paints away," he recalls. After leaving Paris, he enrolled in graduate architecture school at Yale and went on to work for several large firms in San Francisco before going solo. Over the course of his career, he has designed houses up and down the Peninsula.
"The number-one thing for me in the house is the site plan," Jim says, when asked about how he prioritizes his design work. "How does it relate to the view, the sun, the road, parking. Number two is the floor plan; I find there are a lot of famous architects out there where the houses have a terrible floor plan—and the floor plan affects your life every day. Whether or not a house has stucco or shingles or vertical boards is secondary."
Still, the artistic bug kept gnawing at him. Finally in 1981, Jim took a class from Richard Heidsiek at Cañada College. Jim said that was the spark that got him fired up to paint again. Layered on top of his architectural design practice, he has painted nearly every day since. "I feel so lucky, incredibly lucky, that I get to do the two things I love doing," he reflects.
Jim had mostly painted still lifes up until that class at Cañada College; afterwards, he fully embraced the world of landscape painting. He describes his style as "realistic impressionism," similar in a purely technical point of view to the American portrait painter John Singer Sargent.
"Sargent, he's my hero," Jim says. "Sargent had the ability to do incredible detail when he needed it and then be very loose."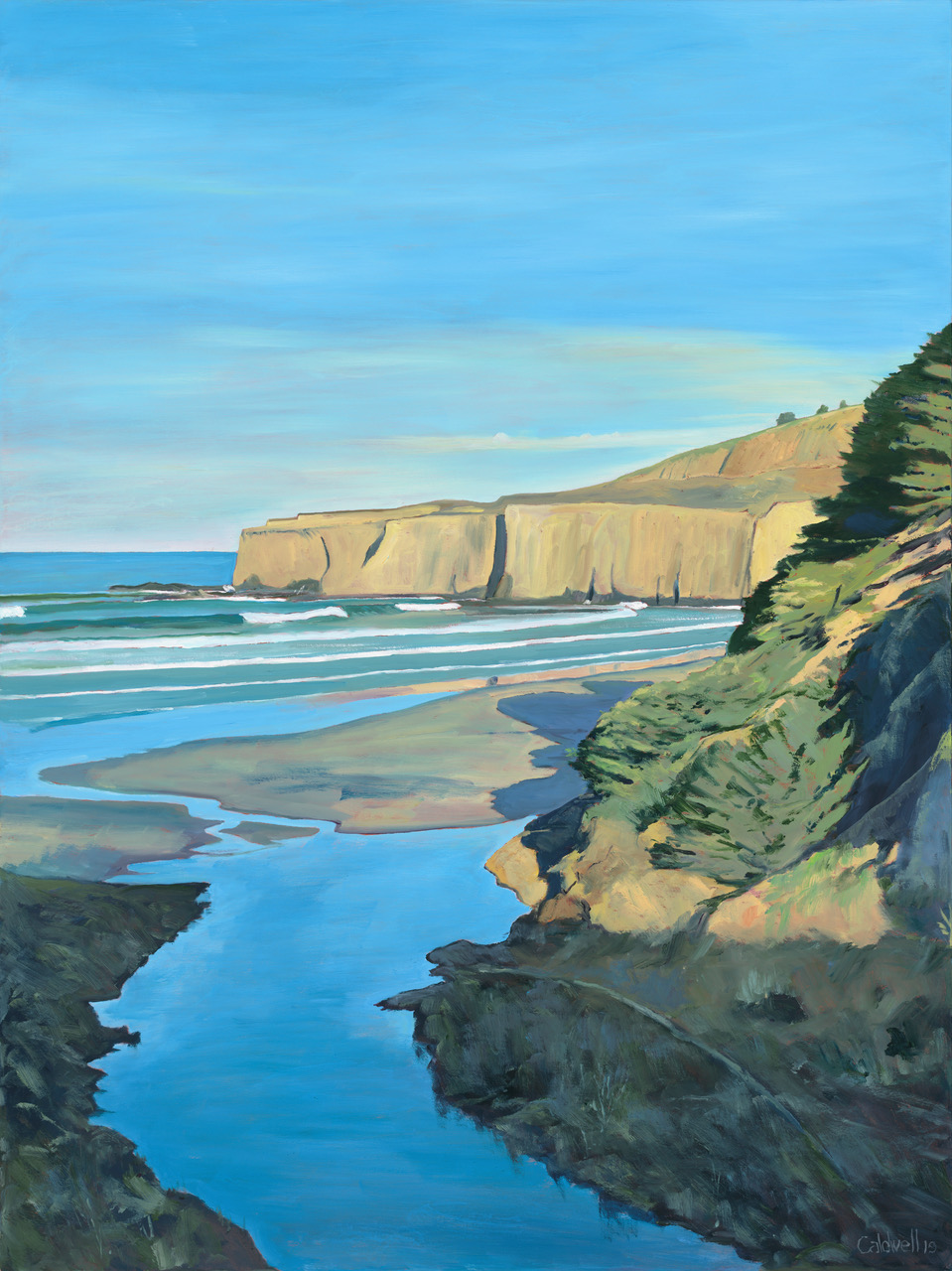 Jim points to Sargent's Lady Agnew of Lochnaw as an example. He notes how detailed the woman's facial features are, yet how relaxed some secondary elements of the portrait are, like her dress and chair. That technique is apparent in Jim's landscapes, as the intricacies of certain animals and structures are clear but other parts of the landscape like rolling hills or clouds are more abstract.
"When I get back from a trip and I haven't been painting for two or three weeks, it's still difficult for me to get back into it," he says. "There is always an excuse for not doing it."
Something Jim is always wary of while painting is not allowing himself to become bored with a piece—especially for larger paintings, so he measures out his creativity in chunks of time. "I can't get bored if I'm only painting for an hour and a half," he explains.
Jim's paintings are now in over 450 collections, and his studio is filled with colorful landscapes from all over the world. A painting of San Giorgio Maggiore in Venice hangs alongside a piece depicting the Sacramento River Delta. Ultimately, Jim says his appreciation for the natural world grew from his Woodside roots.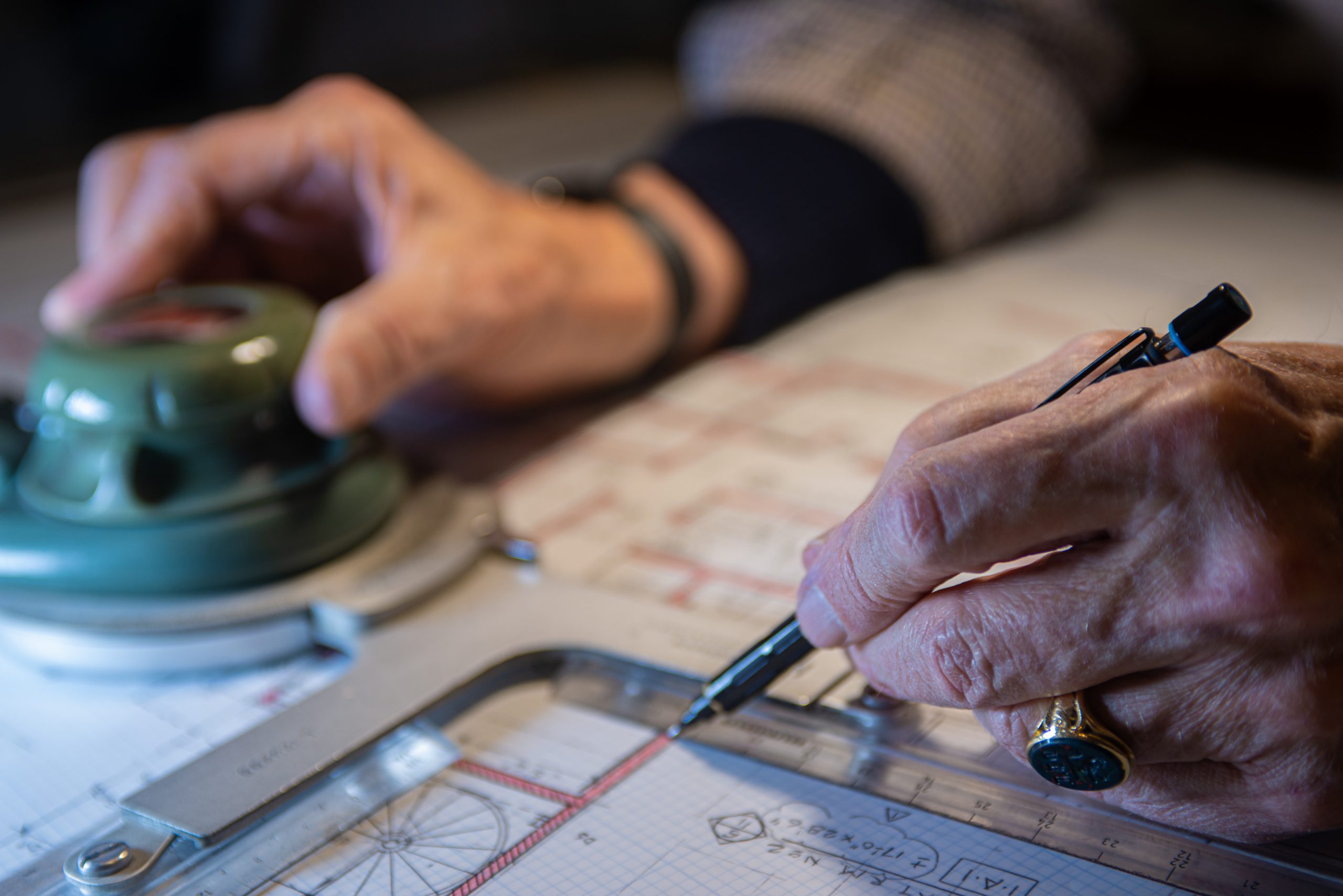 He fondly remembers when his family first moved to Woodside from Pennsylvania when he was in third grade. Woodside Elementary still used Quonset huts, and he took art lessons in a barn that used to be located behind the Pioneer Hotel. Jim's father owned Caldwell's General Store from 1950 to 1960. He sold the store to George Roberts, who changed the name to Roberts Market. "People are nostalgic for the old days, but in my opinion Woodside is better now than ever," Jim says.
Jim is undoubtedly a fixture in Woodside. As he enters a new stage of his career as an artist and teacher, he hopes he can pass along some of his creative insights to the rest of the community.
"I was lucky I did have the talent," he reflects. "And for the people who take my classes, my hope is that their artistic side will be awakened."