Spend time talking with Tim Stannard, founder and managing director of Bacchus Management Group, and a pattern emerges. His life is a series of pivots. 
The seeds of Tim's career in restaurants were sown growing up in San Francisco. He was raised by a single mother who worked for one of the first restaurant groups, Spectrum Foods, which morphed into the Il Fornaio chain of Italian eateries. Tim and his brother would often tag along while she worked.
As an undergrad at the University of California at Berkeley, Tim set his sights on a career in academia. But his early exposure to the restaurant business and the proximity to Chez Panisse, where he dined when he could save up the dollars, continued to tug at him.
He put off grad school and got a job working for Doug "Bix" Biederbeck, at his namesake restaurant, located in an alley near Jackson Square. Bix was—and is—known not only for its food but also for the art on its walls, a soundtrack of jazz standards and one of the best martinis in the City.
"I bussed tables, was a food runner and a bartender and really got to experience all aspects of the business," Tim says. "Even though I continued to think I wanted to be a college professor, I stayed working for Doug. I loved every minute of it. Grad school got put off, and I completely got the bug."
Call it the first big pivot.
After a stint with the PlumpJack Group in a variety of management positions, Tim formed Bacchus Management Group and opened The Village Pub in 2001, taking over from Ralph Oswald, who had managed a restaurant of the same name in the same Woodside location since 1958.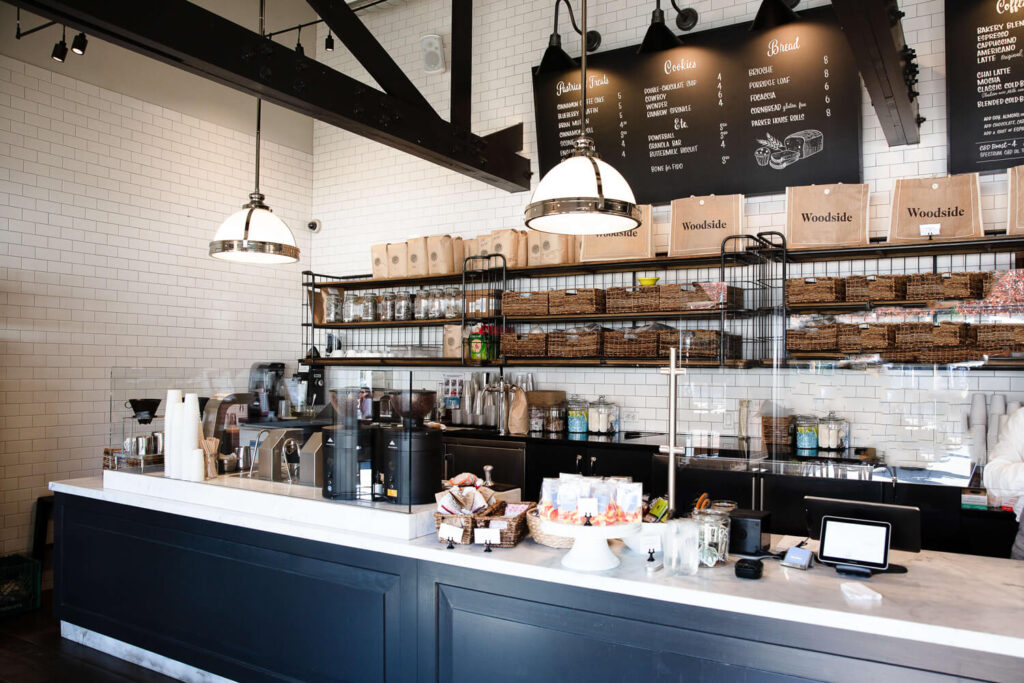 But it was not without another pivot. While Oswald's Pub fronted Woodside Road, Tim moved the new Pub downstairs, so to speak, where it fronts a parking lot across from a creek. That now-fortuitous decision made 20 years ago is yielding an unanticipated benefit. As the county issued outdoor dining mandates, tables sprung up where cars once parked.
The Village Pub was going to be the group's only restaurant. "I was firm about that," Tim recalls. But it didn't take long to pivot yet again. "Sometimes creative itches need to get scratched," he explains, "and I got the opportunity to open a neighborhood pizza joint at Santana Row." Tim opened Pizza Antica in three locations in 2003, 2004 and 2005. He also couldn't get an old garage in San Francisco's Presidio Heights neighborhood out of his mind. In 2007, he launched Spruce, which has garnered a Michelin star every year since 2011. 
Tim and his family moved from San Francisco to Woodside in 2012. "My son was getting older and needed more space to run around," he says. And Bacchus Management Group continued to grow. 
The current tally is seven restaurants, eight counting Selby's, which offered a daily family meal through last fall before shuttering with an anticipated reopening in spring 2021. "Selby's was built for big celebrations and large groups of people dining together," Tim notes. "When it's safe for people to gather in groups and safe for our staff to serve large groups of people, we'll bring Selby's out of hibernation."
Other Bacchus restaurants include The Village Bakery in Woodside (with its adjacent bakery and outdoor dining in front) and The Saratoga in San Francisco. And now 2021 marks a milestone year for Tim, with The Village Pub celebrating its 20th anniversary. His first restaurant was awarded its first Michelin star in 2009 and has held one ever since.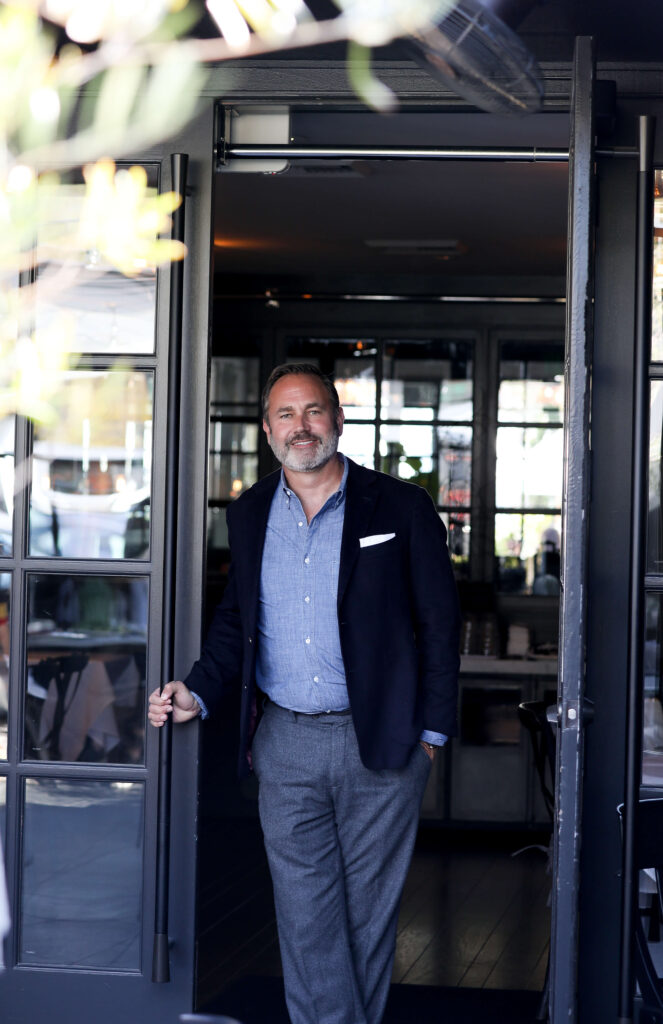 That's not the only thing The Village Pub has held on to. Many of its servers, bartenders and kitchen staff have been there almost since opening. "From the beginning, there was a strong belief in service and hospitality and an investment in people," Tim says. 
The Pub interior may say "fine dining," but the menu is more eclectic, including the eponymous Pub Burger. When Tim was planning the menu with Executive Chef Mark Sullivan, they agreed that they wanted to serve the entire community in as many ways as possible, whether patrons are stopping by to get a quick bite or celebrating a wedding anniversary or hosting a business dinner.
That meant having a burger on the menu. "I can't tell you how many burgers I ate," Tim recalls with a chuckle. "Ultimately, it was Mark with his house-made English muffin bun that proved the winner."
While Tim is happy that the original concept has remained the same and that "The Village Pub has found its natural place," he acknowledges that there has been incremental change over the years. Twenty years ago, the soundtrack was all about Frank Sinatra and Dean Martin and now it's more skewed to his personal taste, "everything from The Rolling Stones to Louis Armstrong."
A number of Tim's pivots spring from personal lackluster experiences. A "really bad martini" was the inspiration for the ice-cold, served-at-the-table martinis at Selby's. Then there were the repeated bad cups of coffee.
"There was a period when there wasn't a lot of great coffee in the Bay Area," he says. So, his longing for a "really, really good cup of coffee" led to the founding of Roast Coffee Company in 2006, which creates single-origin and blended offerings from farms around the world with master roaster Alex Roberts at the helm. Available locally at Roberts Market, it's now served at all the Bacchus restaurants along with some high-end restaurants in the Bay Area.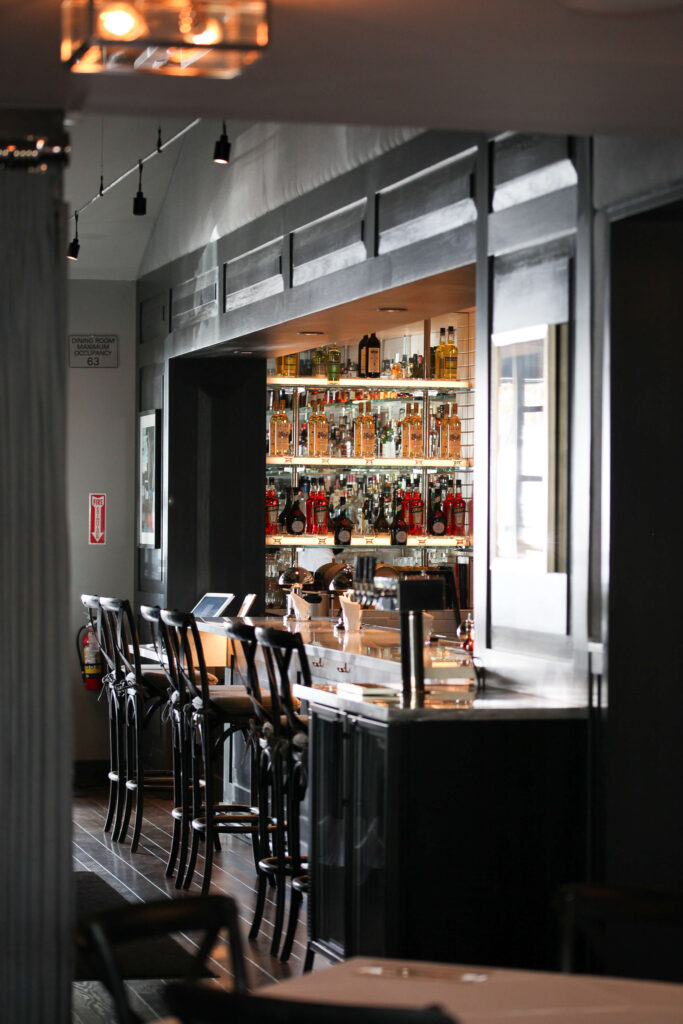 Tim's obsession with fresh, local and seasonal ingredients led to SMIP Ranch Produce, a 5½-acre farm located in the hills above Woodside. Everything is produced without synthetic pesticides, herbicides or fertilizers. Along with being served at the restaurants, the produce is available to the public through a weekly CSA program.
Pivoting extends to the art on Bacchus restaurant walls. "Look at the art at the restaurants and you'll get a glimpse of my eclectic tastes, which evolve over time," he says. "What I buy for myself often ends up on one of the restaurant's walls."
And it extends to Bacchus Events, which launched last November. "We've been planning this new catering company for some time," he explains. "I'm very proud of how quickly the team shifted and is creating beautiful dinner experiences for guests to enjoy at home rather than the venues we'd identified." Over the holidays, Bacchus Events hosted virtual cocktail parties, wine tastings and cooking classes. "You name it and we'll Zoom it, until large groups can gather again," he says.
Tim admits that it's not always easy to pivot from one endeavor to the next. "I have two recurring nightmares," he confides. "The first is that we hire, train and polish, and the opening day arrives and nobody comes. The other is that we open, and there are lines out the door but I'm the only one inside trying to do it all!"
With his exceptionally full plate, Tim does a good job keeping stressful thoughts at bay. That's not surprising given that he named his company after the Greek god Bacchus, a symbol of revelry and chaos. "Managing chaos," he muses. "That's what it feels like to run a restaurant group."