Despite it being a chilly, wintery weekday, Zareen's Restaurant on California Avenue in Palo Alto surges with patrons awaiting orders of Pakistani and Indian food. Some warm their hands around paper cups of hot chai as they wait outside, while those congregating inside are enveloped by the aroma of frying samosas and simmering curry sauces. 
In a setting typically packed with diners and others eagerly waiting to be seated, customers standing in line for takeout are entertained by cutouts of comics and bouncy rap music from the native cultures.
So, what accounts for this cheerful bright spot on an otherwise quiet stretch of the restaurant district? Owner Zareen Khan credits the community she's cultivated over the years with keeping her micro-chain of restaurants humming across three Peninsula locations.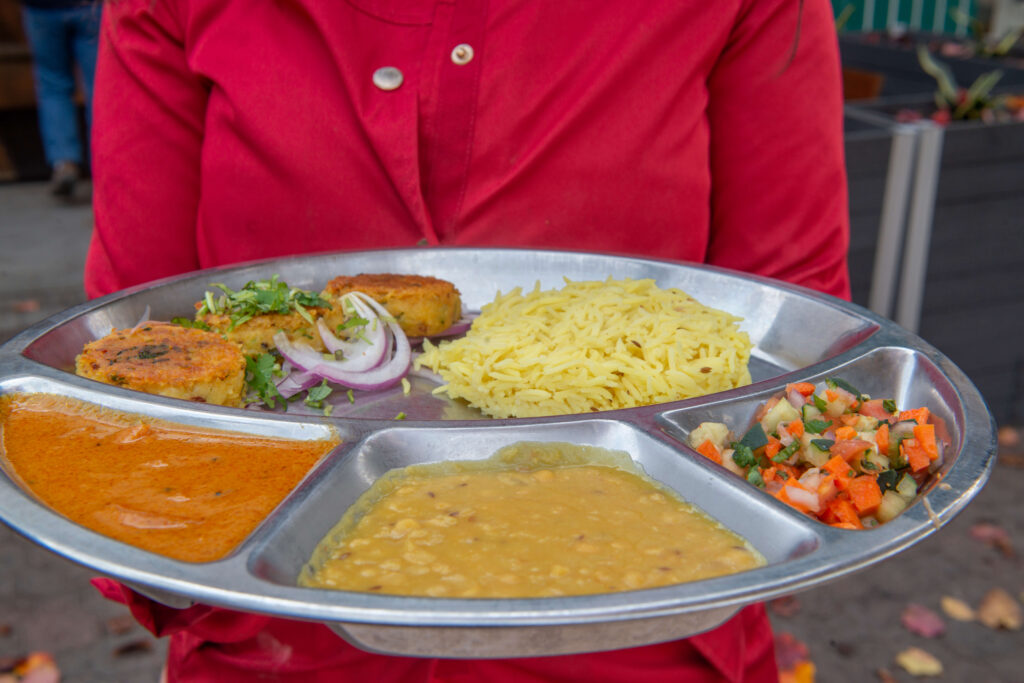 "Palo Alto and Redwood City residents have been insanely supportive," Zareen says. "Especially right now." That steadfast loyalty during the last year has changed her way of thinking about customer service. "I began to tell my staff that we are not just in the business of providing food; we are in the business of making somebody's day better."
Zareen's culinary journey itself sprung from the desire to enhance her family's days while she worked in tech for long hours. Wanting to capture the feeling she had growing up in Karachi, Pakistan, where family came together every night for dinner, Zareen began to prep and freeze food items like kebabs on the weekends to make weekday meals quick and easy.
 
"When I was working, I would always look for ways to make dishes that I missed after moving from Pakistan to America," Zareen says. "I would try to recreate those recipes and build on them."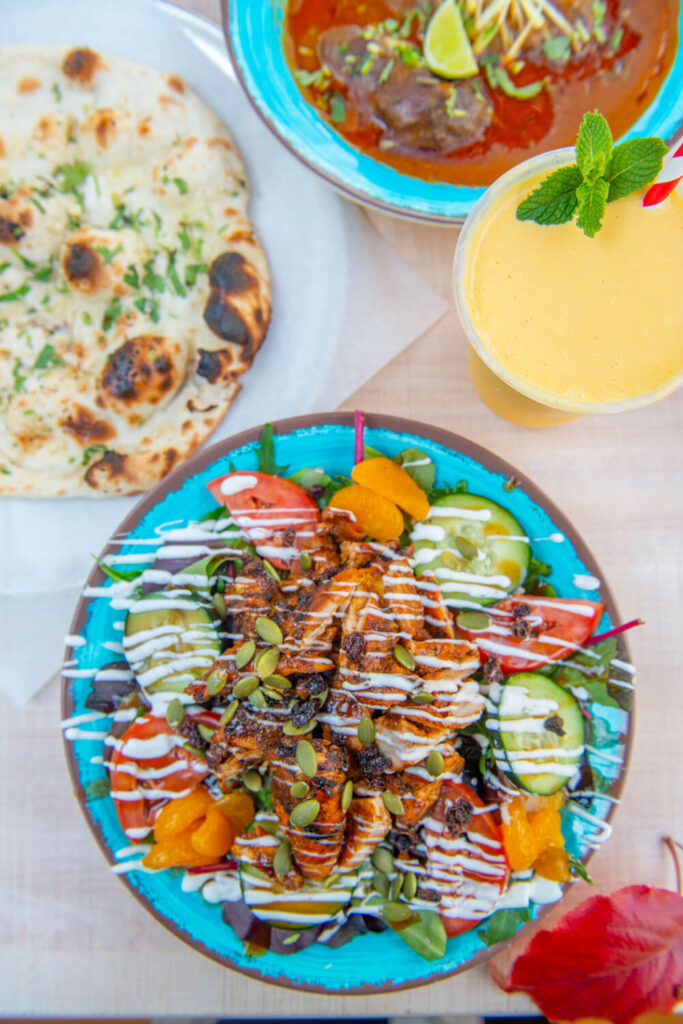 In 2010, Zareen left the tech industry to explore her passions for cooking and teaching. Family and friends attended her cooking demonstrations and classes where they learned about Pakistani and Indian foods. Zareen also sold her frozen home-style entrees to working families, giving them quick access to healthy meals. When a tech company began offering free food to employees, Zareen landed her first catering job for a 150-
person lunch.
As her catering business expanded, so did her need for additional kitchen space. When Zareen leased her first restaurant location in 2014 near the Mountain View Google campus, she focused only on using the space for catering. But soon, the thought of running a restaurant took hold. 
"It's so romantic to think of your own cafe or your own restaurant," Zareen says. "I fell for that and decided to try it out."
As it turns out, Google's free food didn't keep workers from lining up to get into Zareen's new restaurant. She credits her success to the steps she took before opening the restaurant.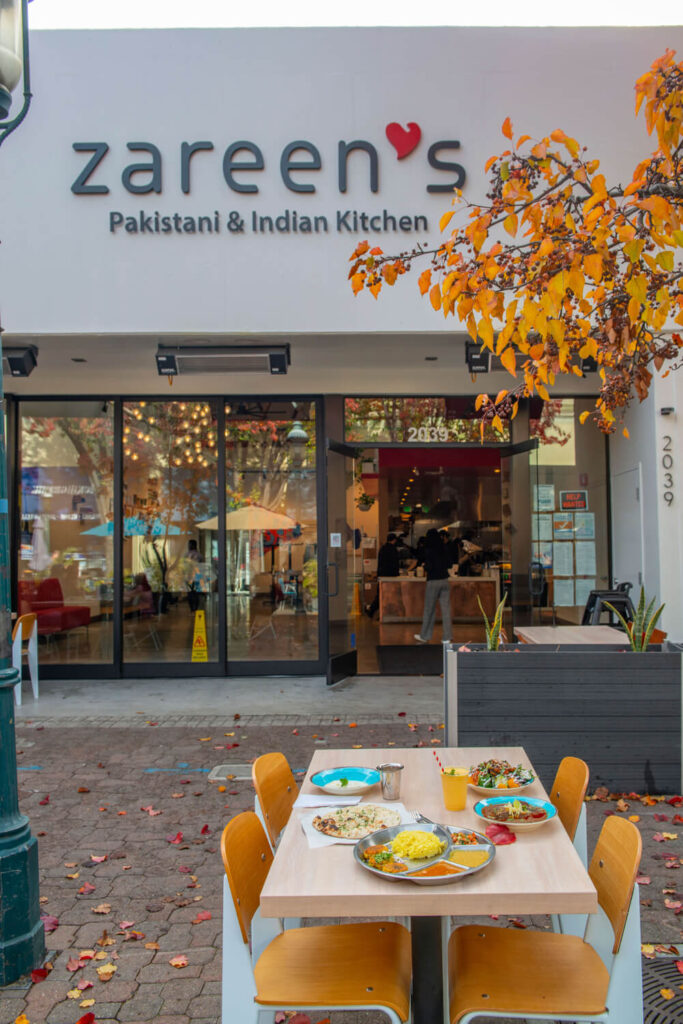 "My name was already established within the community because of all the cooking classes and frozen foods," she says, and although Zareen had name recognition, she didn't realize what she was getting into when she opened up her first location. "I worked insane 16-hour days for the first six months. I remember sending an SOS text to my husband saying, 'I really need help!' Somehow, I survived with a four-and-a-half star rating on Yelp."
A colorful wall menu at the Palo Alto location playfully helps diners decide what to order. One suggestion reads: "Gateway curries and kabobs for beginners" while another is for those looking for a taste of home: "What makes (desi) natives restless." 
"We have food that is a little bit fusion, and it's a good starter," Zareen explains. "And then we have some seriously authentic food that people from Pakistan crave and love." She tosses out words like brain, tongue and trotters while admitting, "Sometimes people find it to be a little bit of an acquired taste. I push the boundaries a little bit but not way out."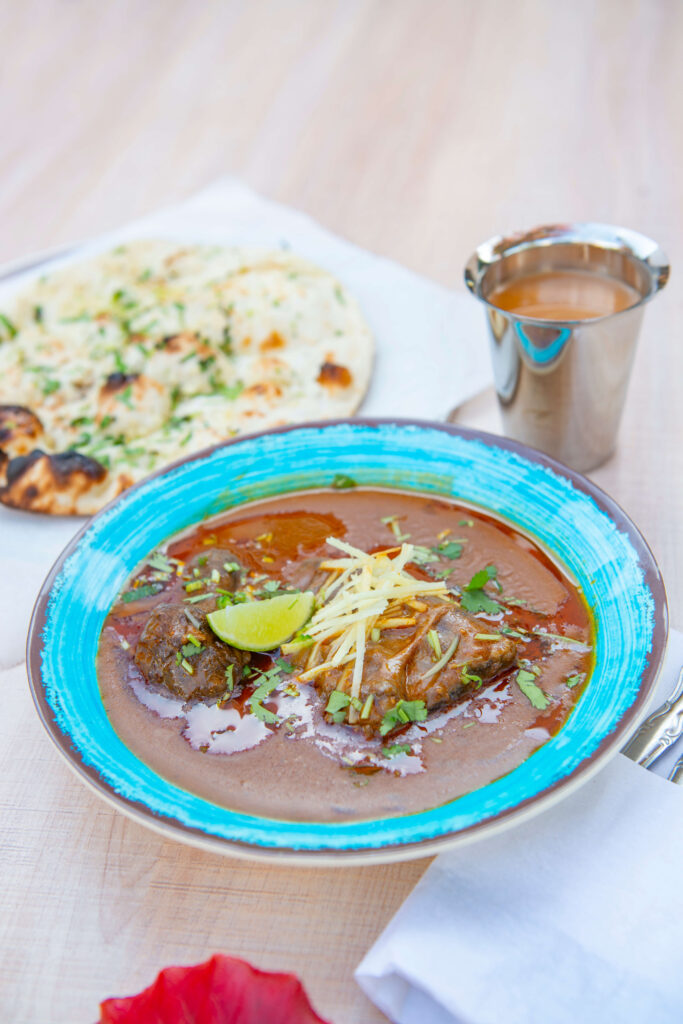 Three of the most popular mainstream items she serves are the sweet drink Mango Lassi, Chicken Tikka Masala curry and Sabri Nihari beef shank, each of which has been declared the best in the Bay Area by many discerning patrons. Sabri Nihari is only served on weekends when 160 pounds of beef shank is slow-cooked for hours, rendering it tender enough to fall off the bone. 
Naan is made to order and tossed into the clay oven. Sides of Chicken Memoni Samosas filled with spiced minced chicken meat are deep-fried to crispy perfection and served with salty cilantro and sweet tamarind chutneys. A cup of Masala Chai Tea or Mango Lassi is always good to have on hand as an antidote to spicy curries.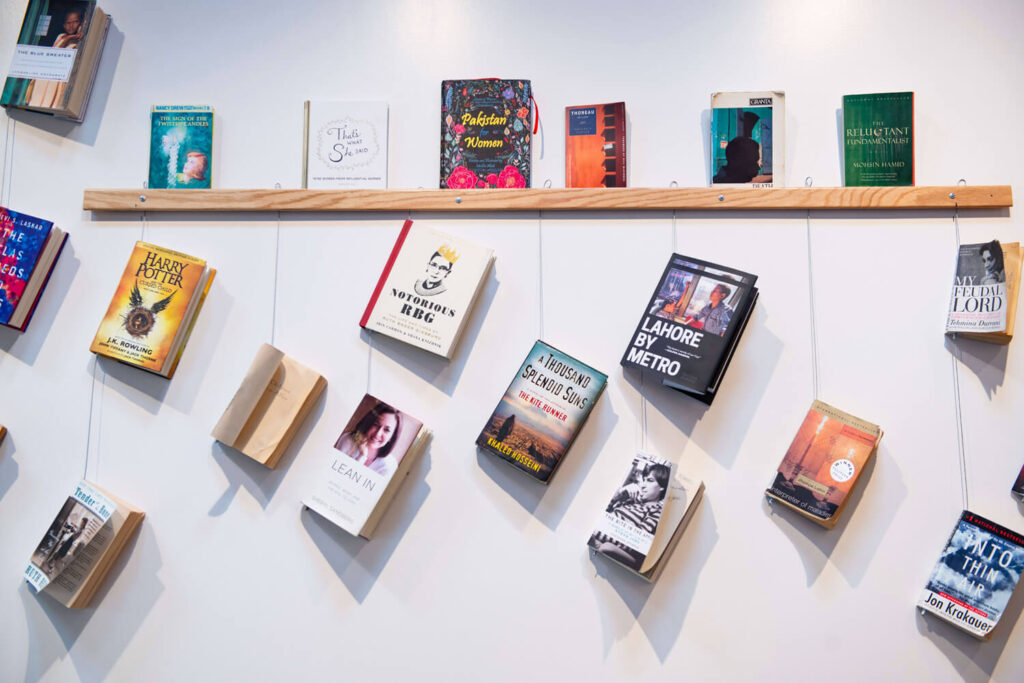 In the midst of 2020, Zareen opened her third location in Redwood City. ("I know," she laughs. "I have guts, huh?") Zareen's commitment to expanding awareness of Pakistani and Indian foods caught the attention of the San Francisco Chronicle, which put her restaurants on their 2020's Best 88 Restaurants in the Bay Area list, and she's received an unexpected stellar Michelin Guide review. 
"I feel like if I work hard and change the perception of people about where I'm from, and who I am as an immigrant, that would go a long way," Zareen notes. "It's like a melting pot here, and the community is always there cheering for you."